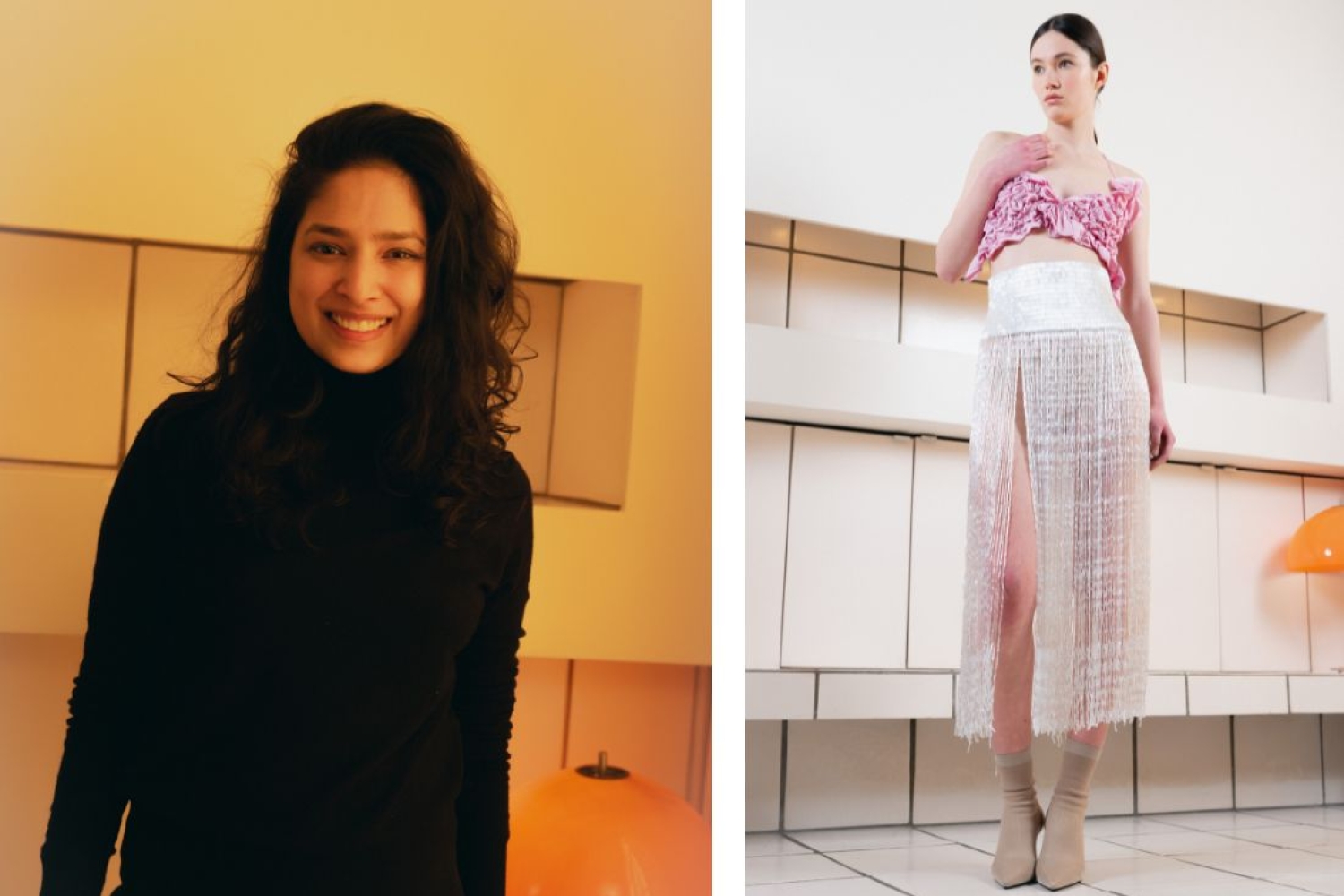 "My journey started a long time ago. I wanted to be a genetic engineer but my sister suggested I look at design. After training in Paris and London, I came back to India in 2020 and decided to start my own brand. I want to use my brand to inspire people to act for the environment, to be engaged." says fashion designer Sonam Khetan, preparing for her new collection to be showcased as a part of the INIFD GenNext showcase at Lakmé Fashion Week X FDCI.

THE INSPIRATION
First of all, I believe ancient cultures, environmentalism and artisanship are connected. Ancient cultures had a reverence and understanding for the natural world – ecology, as we would say today. From that reverence flowed the craftsmanship. If you respect the Earth, everything you make is a tribute to it. As for each collection, I spend a lot of time looking at the way artists in many different traditions and cultures look at sound and interpret it, how they use it as material, how they make it visible and how they transform it. Some people whose work has greatly impacted this collection are Bernie Krause, a soundscape ecologist; Doug Aitken, a multidisciplinary artist; Christian Marclay, a composer; Gordon Hempton, an acoustic ecologist; David George Haskell, a biologist and writer.

THE SENSIBILITY
As a designer, I have been influenced by the experience of spending my early years in Rajasthan with the richness of its colors and landscapes, and with the visits I would make to my family's marble and granite quarries. Their scale and beauty, the generosity of the Earth have shaped my connection and interest in nature. I started my professional life as a textile designer at Himatsingka. I learnt something from every single person in the design studio which helped me evolve greatly. My design practice evolves based on my experiences, values and beliefs of the time. I will evolve with time, like anyone else. Overall, I strive for my work to be joyful, committed, bold, poetic, experimental, universal, infused with vital energy. A collection could become an endless process – which it is, in a way. One thing remains constant: all my work is influenced by ecology.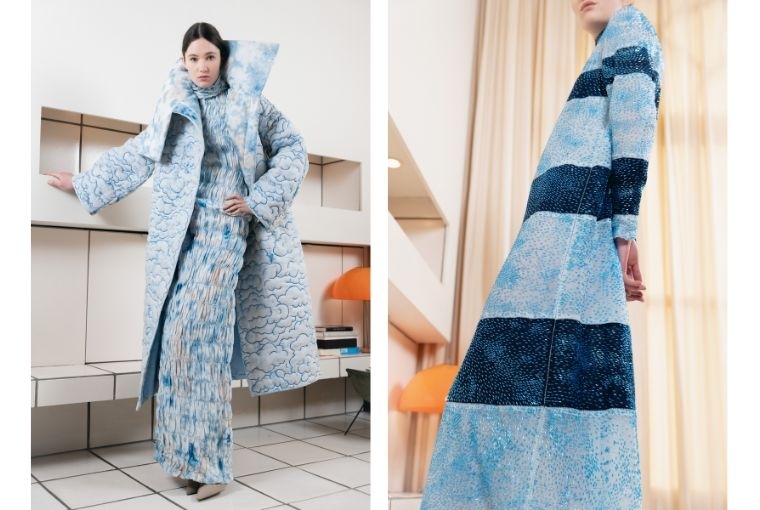 THE PROCESS
The process starts by observing what's happening around us. As I read about the current state of our waters, air, forests, insects, etc., something usually catches my attention. Then, I look at the topic from multiple angles and practices – art, science, design, etc. I find phenomenons in nature to guide my embroideries and embroidery patterns. I like translating these ideas and thoughts into something that's tangible and concrete, like a garment. Sometimes, the complexity of the topic forces me to think hard about how it could be translated in a more simple way to be understood. These discoveries are so thrilling! At the end of the process, it's always very exciting to look at the garments on the models and see how poetic they are.

This is an exclusive excerpt from our September EZ. To read the entire article and more such pieces, follow the link here.

Words Neeraja Srinivasan
Date September, 2023