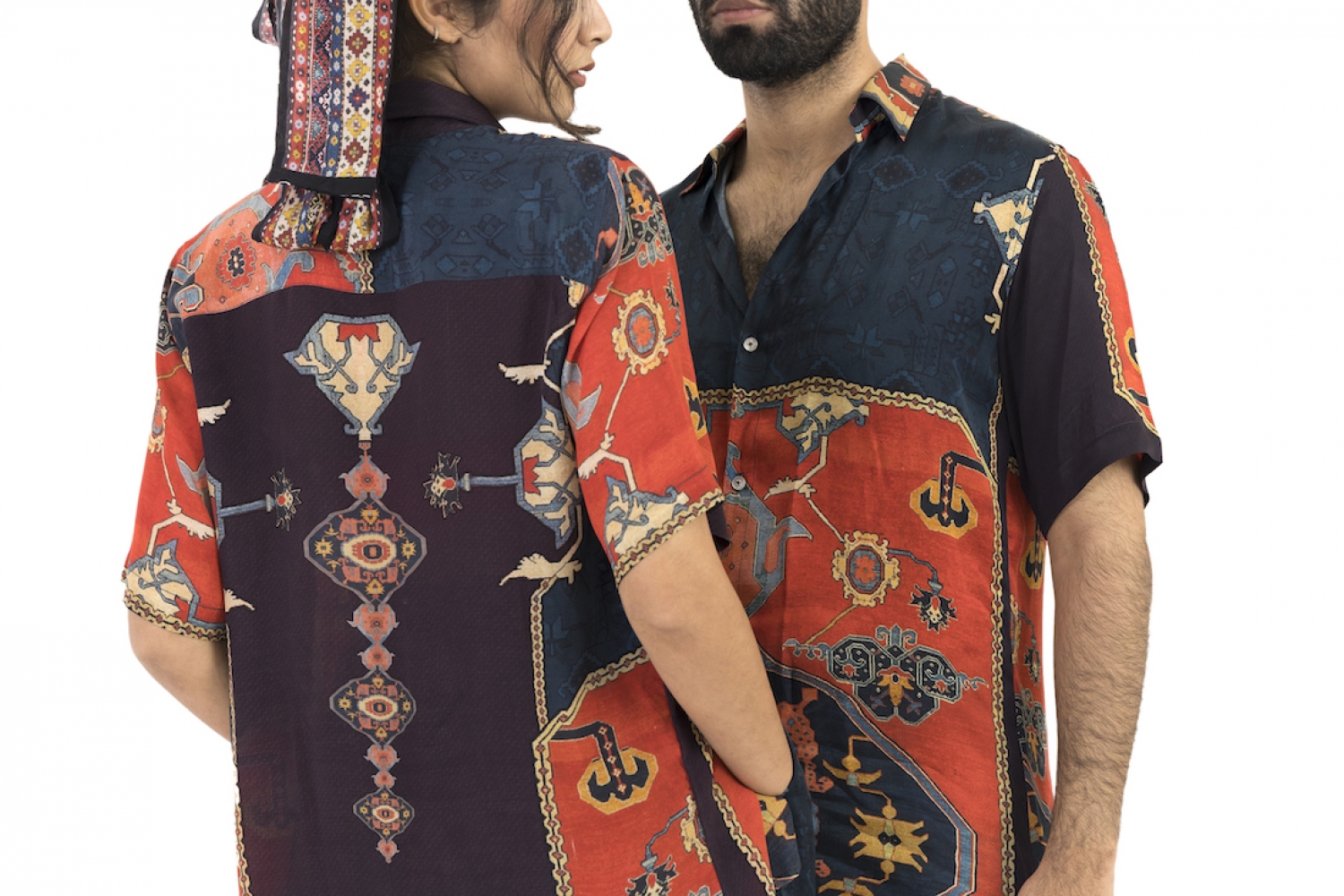 Founder of the bohemian design studio, Spicy Mustard, Aastha Jain grew up fascinated by the fashion industry. Contrary to the mainstream obsession with glitz and glamour, she found herself interested in the process of design and all that it entails, ranging from the mixing of colours and fabrics to the matching of textures. As she wasn't particularly academically inclined, what sparked joy in her instead was helping her father match patterns and observing them come to life. A leader by nature, she knew her true calling was being able to head her own label.
Below, Aastha tells us more about the process and inspiration behind her funky prints.
The Label
Our label stands for individuality and a belief that focuses on leaving behind the preconceived notions set by the society. We're a brand that strongly believes there's a style for every story. Every person has a tale to tell, through us one can express it without any judgment, whatsoever.
The Sustainable Blueprint
To be a sustainable venture has, is and will always be one of our top priorities. With the goal of a sustainable future in mind, we at Spicy Mustard aim at providing conscious, thoughtful yet badass fashionable clothing items. One of the various ways in which we have incorporated sustainability in our blueprint is, for starters, by recycling our waste fabric and making reversible garments and accessories, so that they can be worn multiple times. We also source and procure fabrics with minor defects that are generally considered industrial waste and turn them into conscious, spicy garments.
The Inspiration
My father has been inspiring me since I was a baby. I have seen him work so hard to give us the best living. Even when things went south, he never gave up, never shied away from working harder. All with just a smile that made everything look so much easier. The faith and trust that my family, especially my mother and brother, and my friends, aka my biggest supporters, have in me is something that keeps me going, keeps me inspired, and on every step of the way, keeps me motivated to do something better.
The Process
My creative process is very abstract. It comes in bits and pieces. Sometimes I come up with an entirely new collection solely based on the fact that I found this gorgeous fabric that I absolutely loved. Sometimes inspiration strikes while doing the most mundane things on a Saturday evening with my best friends. There's no specific process that I follow, yet. Always observing and listening. I just go with the flow, and it's been flowing quite smoothly till now.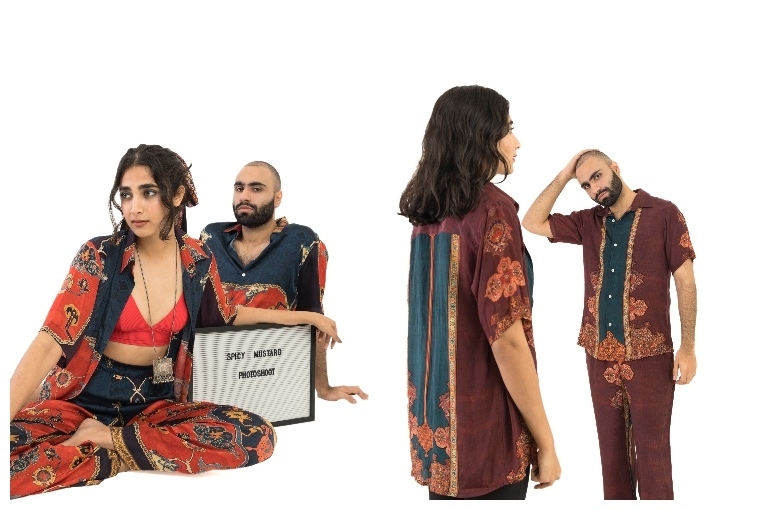 The Future
We're just starting out right now but there's so much that we at Spicy Mustard want to achieve. We intend to create a safe space, a community if you will, that brings people together, offers joy and welcomes everyone, allowing them to express themselves in a judgment-free zone. A brand that's not only a brand but a lifestyle that signifies peace, inspires kindness and helps us create a safer environment. We want Spicy Mustard to be synonymous with love, happiness and all things fun and spicy.
Text Unnati Saini
Date 12-01-2022