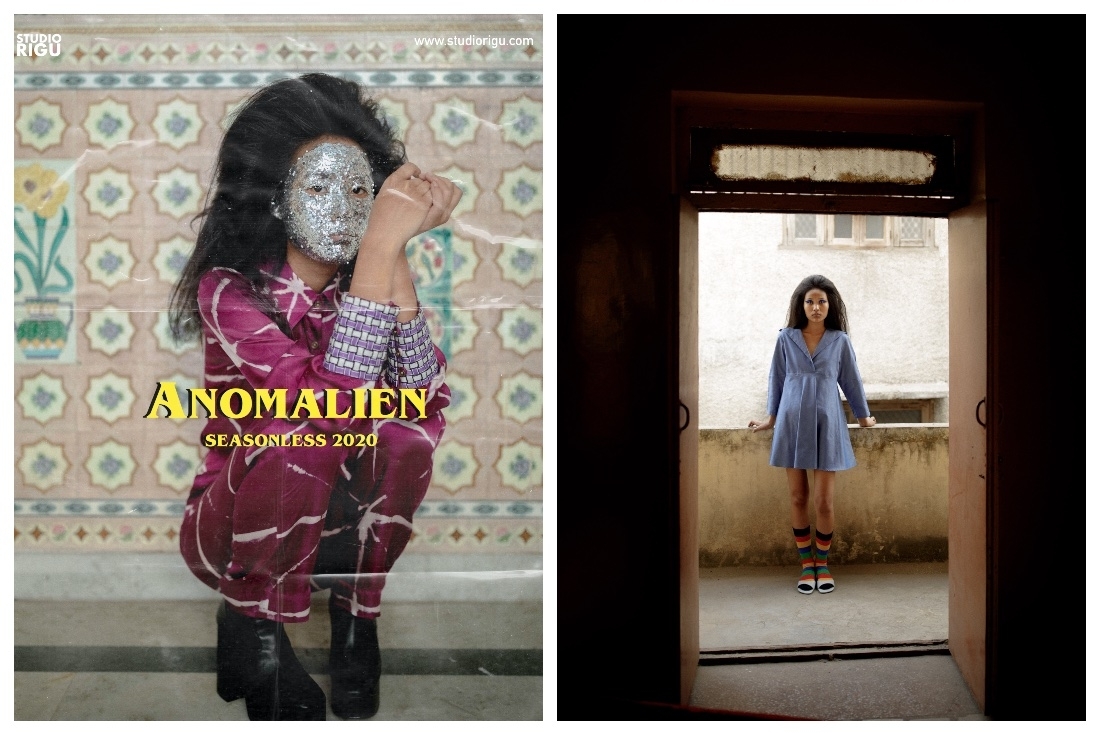 Designer Riya Gupta was born and brought up in the capital city and eventually moved to study Design and Development at the London College of Fashion. Under the tutelage of some of the most impressive names in fashion, including Manish Arora and Giles Deacon, the young designer continued to gain experience. Riya would always find herself shopping vintage and altering things around to add a touch of modernity, as her education pushed her towards experimentation and free play. She adds, 'For my graduation process, I chose to use ancient Indian crafts of bandhani and shibori and modernise them. The cross-cultural knowledge which I gained in my university has helped shape my process of mixing and updating Indian crafts into modern designs. This led to a growing interest in re-interpreting artisanal crafts.'
Her own label, Studio RIGU, was born out of recognising a gap in the Indian market. The changing face of Indian demographics required an update in the wardrobe of the enterprising girl. 'Transcending trends, independent and modern, our aim was to provide transformative clothes to meet the everyday needs of the globetrotting woman,' Riya explains. Her objective was to create modern and minimal garments with careful detailing. A thoughtful attempt, the name RIGU is not only an acronym for Riya Gupta but also means art form in Japanese. Built on the pillars of femininity, the brand focuses on varied fabrics and the interaction of different trims to construct unique designs.
The designer breaks it down further, 'Dashes of colour with sharp silhouettes, reinterpret the basic functionality of a garment and juxtapose it with a new design aesthetic. Incorporation of artisanal handicraft techniques in modern and updated methods, integrates our sustainability effort. By mixing menswear fabrics with feminine silhouettes, we enhance and challenge the conventional designs of power dressing. Amalgamation of multiple genres, cultures, and deep-rooted psychological traditions, inspire us to create an eclectic blend of eccentricity and convention, spiced with a contemporary twist on individuality.'
Inspired by travel, the women she meets and the cultures she is exposed to, Riya builds a narrative in her head before it manifests on paper in the form of print, stitch detailing and colours. Unlike many labels, Studio RIGU refuses to jump on the sustainability bandwagon and rather categorises itself as thoughtful design. Each collection is built with handloom fabrics sourced from a plethora of communities pan-India. They also work with newer fabrics such as Cupro, commonly known as vegan silk, organic denim and cotton. 'Our desire to re-interpret and update ancient practices of textile design, have led us to look at techniques like, tie and dye and block printing. Our pieces are hand-tied-and-dyed and carry imperfections, which is a characteristic of the craftsmanship. Each piece is not exactly the same as the other,' says Riya. Following a slower system of production, their pieces are one of a kind and created using individual colour preferences.
As the Indian fashion industry is facing a watershed moment, grappling between something old and something new, Riya believes that the fashion of now should be conscious. She asserts, 'India has a huge economic reservoir in craft that is not being harnessed and updated. Behind all the glitzy fashion, there are those who are truly concerned about the craft. Designers are using fashion as a medium to encourage, empower and facilitate self expression. Deep rooted in tradition, the industry is starting to move with time and becoming not only globalised, but also accepting of the onset of change which is heading their way, with the new wave of social media.'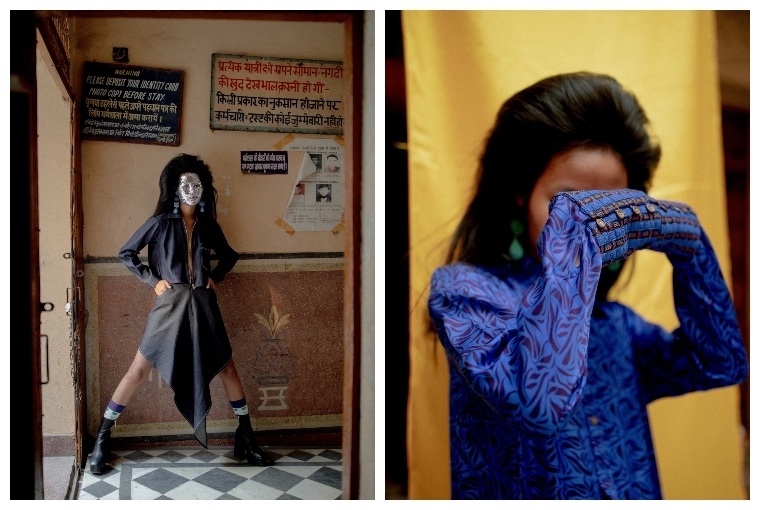 The pandemic acted as an eye-opener for the team at Studio RIGU. They took the time to breathe; there wasn't any rush of the changing seasons or trends and the pressure to create. It helped them transition into a label that would build seasonless collections. 'All our pieces are made with a lot of love and care, and it breaks our heart to see them become obsolete so quickly. Hence, it helped us in slowing down our production and focus on creating clothes that will move from one season to another. In so many ways, the hamster wheel I was on to constantly design was not serving my creativity, so I am taking this time to reconnect with my roots and what I want to bring into this world. This is a true reset, with an emphasis on longevity, quality, versatility, and investment,' adds Riya on a parting note.

Text Unnati Saini
Date 09-03-2021