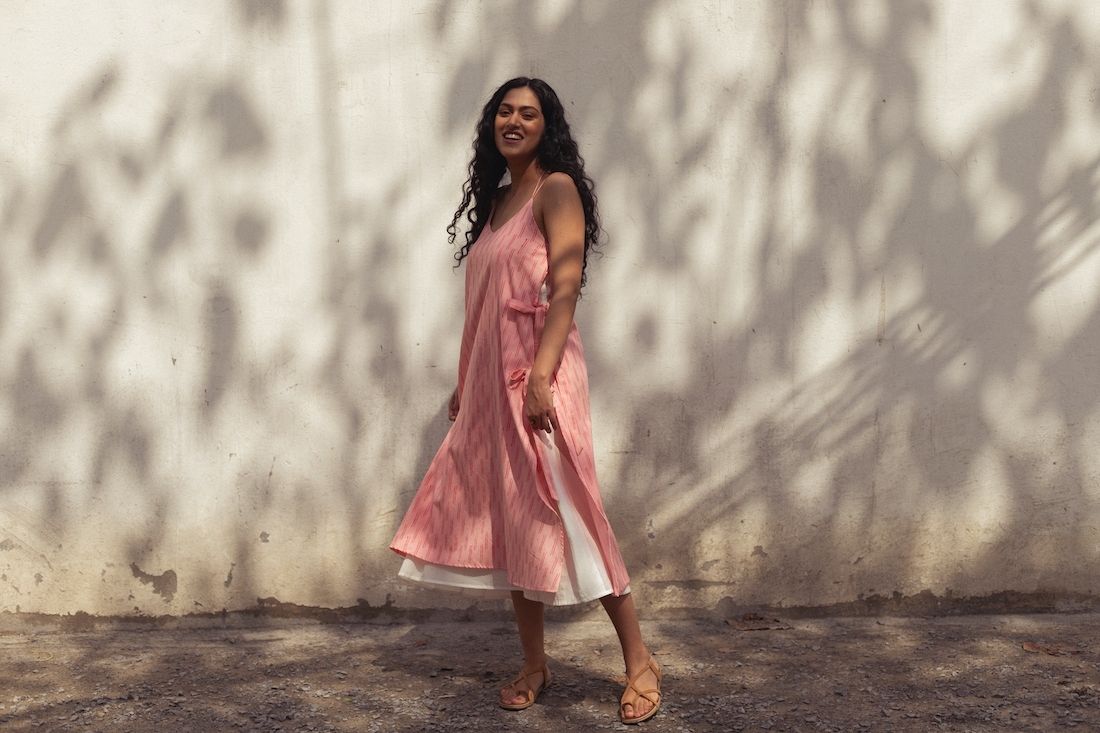 Dressfolk, a young ethical and sustainability-oriented clothing brand based in Delhi, recently announced the launch of their elevated loungewear and spring collection. The collection, entitled The Sweet Spot, is born out of a meditation that speaks to the philosophy of taking things slow and savouring sweetness even in times of tumult. We explore the label and their new collection below.
The Label
Founded by Nitin Mehrotra, an ex-finance professional with no prior experience in fashion, Dressfolk describes itself as a digital age brand, that aims to incorporate Indian ethnic crafts and handwoven textiles into their high street silhouettes. The inspiration behind its inception came when Nitin saw the potential in revival of Indian crafts, as he was travelling through Rajasthan. 'For a few months, I worked on researching and solidifying what I had in mind, while working in finance during the day. So while my days were consumed by numbers, my weekends and nights were devoted to making Dressfolk come to life. Just about a month before Dressfolk's launch, I quit my day job to see what I could make out of the brand,' Nitin tells us.
The Philosophy
Their collections so far have tried to explore various crafts, one at a time, and consist of offerings made from Chanderi, Jamdani, Eri silk and handwoven cotton. Sanganeri block printing and Dabu crafts find themselves across their catalogue in heavy measure as well. Their garments are characterised by anti-fit, summer-esque silhouettes, and lean toward an overtly Indian perception of high-street fashion. Nitin adds, 'We intend to explore as much of India's craft heritage as possible. We're working very hard to bring a sense of revival and kindness back into fashion. A summer collection with our current clusters, a range of sarees with weavers across six states, and home furnishings from loin loom weavers in Nagaland are already on their way. There's so much to do, and such little time, but we have our sights set on the bigger picture.'
The Sweet Spot
Made out of either handwoven cotton or organic fabrics with heritage crafts, the collection looks to expand Dressfolk's foray into bringing sustainable and ethical fashion offerings using Indian textiles. The colours of the collection echo the calm that it intends to imbibe. Tonal blues and stripes with soft character, marry thoughtful silhouettes designed to let the wearer choose their fit. As is inherent to Dressfolk's practice, anything between 35-45% of the product price goes directly into the hands that make the garments.
The Process
'While assessing the feasibility, functionality and viability of every garment in this collection, I was posed with a set of very simple questions that I wanted to answer. Who's going to wear them? Where will they wear them? What are the different ways they can wear or style the garments? How can I ensure they're comfortable in it, while being true to Dressfolk's philosophy? In the end, after working with artisans from Rajasthan and weavers in Bengal, I produced these garments. I wanted them to move with the wind, and yet, create silhouettes that stick in memory. But most importantly, I wanted them to answer the above questions,' the head designer Sayanti Bhattacharya shares.
Pictured on non-models, Dressfolk's shoot for this collection was executed entirely by women-led teams. Sayanti further explains, 'The answer to my questions was quite easy. I wanted every woman to wear and be comfortable in what I designed. So we got a few personal inspirations of Team Dressfolk to model for us, and they hit it out of the park! I think I wanted to show that we make clothes for everyone, across ages and body types, and I am very happy with how the effort has paid off.'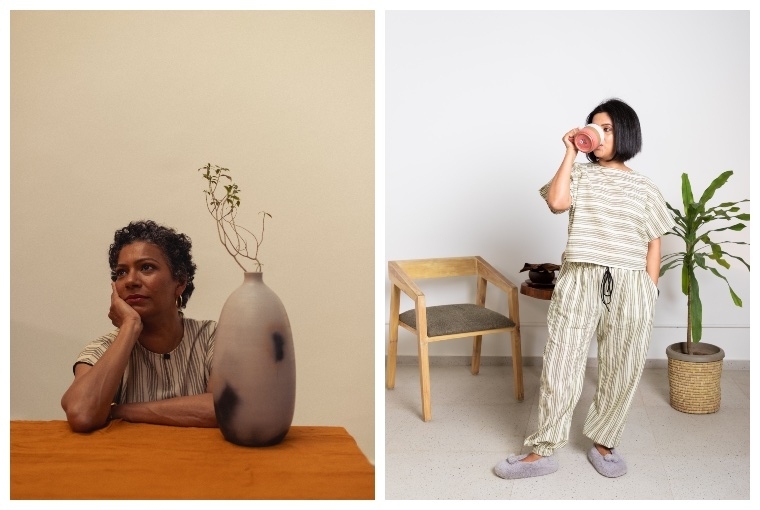 The Future
The brand intends to work with more craft clusters in the coming years, with a home furnishing line in the works as well. 'We're also working on incorporating our fabric wastage into accessories that are harmonious with our collections and philosophy of sustainability. They should be out soon,' says. On a parting note, Nitin adds, 'We see ourselves being a part of a movement building alternatives to fast fashion that aren't unkind to the people, the environment and the heritage we're seemingly losing. We're excited to see where this takes Dressfolk.'
Text Platform Desk
Date 16-03-2021