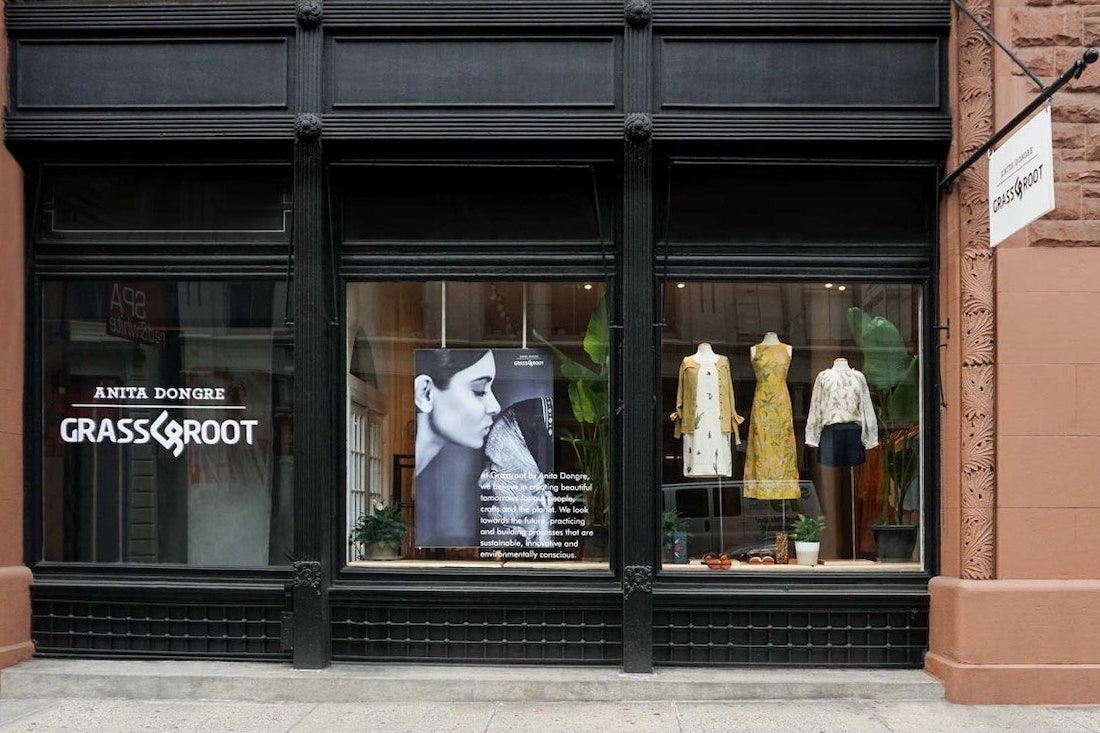 The fashion industry over the years has spread its wings beyond garments and has explored newer avenues in the field of design. Some veteran designers have broadened their horizons and lent their aesthetic capabilities to interiors, furnishings, home goods, jewellery and shoes to name a few rendering a variety of powerful collaborations, thus validating themselves as far more than mere fashion labels. We explore some of these established fashion houses in the country:
Ritu Kumar
The veteran Ritu Kumar started her journey sometime back in the 1960's as a student of art history, she eventually emerged as the artist who gave India her classical style back as a matchless contemporary statement, a design scholar who studied tradition and textile through the world and decades, and a creator who has never thought of herself as a 'fashion designer'. Now also being backed by Everstone Capital, the powerhouse eponymous label now houses numerous brands under it ranging from Label Ritu Kumar, Ri, aarké and Ritu Kumar Homes. These include their pret lines, bridal couture to the recently added home and living line, all paying homage and reinventing traditional textiles and crafts for the contemporary consumer.
Anita Dongre
Anita Dongre is a name that has become synonymous with a model that strives to be empowering and sustainable. The powerhouse whose philosophy revolves around fashion for good uses design as a tool to uplift and empower women in India's villages, give women in urban India the confidence to rewrite the future of this country, and while doing this also ensure that the Earth thrives from this progress. With over a thousand stores and backing from the US equity firm General Atlantic, House of Anita Dongre consists of AND, Global Desi, Grassroot and her signature couture label, that venture into dressing women pan India and even New York with a flagship store for her sustainable label Grassroot situated there. The designer further runs a fine jewellery brand, Pink City which again strengthens the aim of furthering Indian craftsmanship.
Tarun Tahiliani
A name and brand that stands for timeless fashion and inherent style, the designer is another potent presence in the industry who is known for establishing contemporary trends while being rooted in traditional artistry. His simplistic and highly intelligent translation of the traditional saree with drapery inspired from across cultures, has placed him on the international map of elegance. The designer who launched his eponymous label further owns Ensemble, the first of its kind, a multi brand store providing talented Indian designers a platform to showcase their work. A natural extension of his design aesthetic led him to venture into the field of architecture and interior design with Tarun Tahiliani Ahilia Homes wherein he has designed boutique hotels and holiday homes. His further collaborations include a bespoke collection of handmade carpets with Obeetee and a jewellery collection with Shri Paramani Jewels.
Sabyasachi
Uncanny brilliance and an aesthetic that has taken the Indian market and the world by storm, designer Sabyasachi Mukherjee's silhouettes and drapes present a sense of elegance akin to none. His handcrafted garments incorporate timeless fabrics and techniques in the fashion of now further making a mark for South Asian attire on the global map. Now backed by the Aditya Birla Fashion and Retail Limited the designer's eclectic body of work includes an exclusive collaboration with shoe designer Christian Louboutin, exhibitions at the iconic departmental store Bergdof Goodman, his own jewellery collection and now a luxurious foray into the world of furnishing and interior with Sabyasachi for Nilaya, yet again promoting the legacy of Indian textiles through carefully thought out designs.
L: Sabyasachi x Christian Louboutin
R: For Nilaya Homes