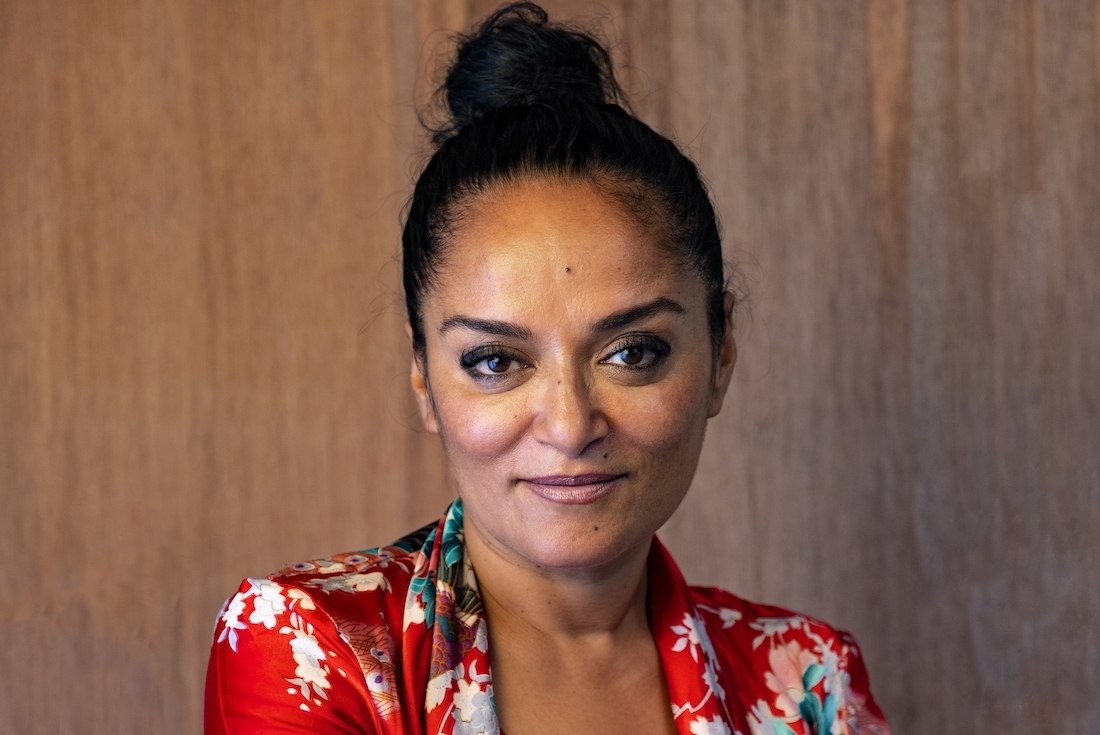 The Fashion of Now
Bandana Tewari
You have been part of the fashion industry since a while now; so what are your views on the industry and where do you see it headed in 2019?
Fashion is, paradoxically, in a state of profound individualism, as well in a state of collective dissonance and confusion. All the pillars of fashion—design houses, retail, production, etc. have been rattled with the sweeping changes brought by technology and innovation. For instance, retail shops are in a massive quandary, because we no longer 'go shopping' and are always shopping online, on our smart phones. Look at the customers—they are getting younger, imbued with the notions of diversity, gender fluidity, eco-consciousness, gender rights and LGBTQ representation.
The millennials and post-millennials are defining the contemporary fashion aesthetic. The fashion they embrace has to reflect this entire spectrum of acceptability. Watch any televised street protest and march, the younger generation of consumers wear their heart on their sleeves, literally. Their clothes announce to the world how unique they are and what they stand for. 2019 will amplify this paradigm shift in the aesthetic as well as the sociological value of clothes. Cultural diversity—indigenous roots, ethnicity, history, colour and race—are fast becoming the cornerstone of differentiation yes, but more importantly, of creative integrity.
Having said that, how is technology shaping the industry?
The all-pervading impact of technology is seen in the way it drives e-commerce. But leaving this obvious impact aside, in my opinion, it will be tech innovation that will change our purchasing habits and be a formidable custodian of sustainable practices in the production of fashion—the second largest pollutant after oil and gas. The Global Change Award, an innovation challenge by the H&M Foundation [a non-profit from the H&M family], accepts game-changing ideas. It offers financial aid and helps accelerate the progress of the winning start-ups.
The 2017 edition received 2,600 ideas from 151 countries. Some of the winning innovations included beautiful, soft leather made from wine-making leftovers [grape skins], digital "smart" threads woven into garments to ease the recycling process, and climate-positive nylon made from water, plant waste and solar energy.
The 2018 winners included Crop-A-Porter which uses leftovers from food crop harvests to make sustainable bio-textiles; Algae Apparel, which turns algae into bio-fibre and eco-friendly dye [that is also good for the skin]; Smart Stitch, a dissolvable thread that makes repairing and recycling a breeze; The Regenerator, which recirculates fashion by sepa- rating cotton and polyester blends, turning them into new textile fibre; and Fungi Fashion, custom-made clothes made from decomposable mushroom roots.
There are incredibly novel, disruptive solutions that come from an ecosystem of exchange between such diverse fields as bio-chemical engineering, waste management, technology and daring start-up entrepreneurs. It is predominantly innovative engagement between technology and different stake-holders in our industry, that will propel fashion into the next millennia.
"In this linear model of "take-make-waste", we have created a dystopian world of "stuffocation"."
AI is turning the art of fashion forecasting into a serious science—how do you see that panning out in the future?
AI is already transforming the fashion industry in areas of trend forecasting, creation of products and interactions with suppliers and consumers. Brands such as Nike, Adidas, Burberry and Levi's are already using AI in everything from personalised running shoes to chatbots helping the shoppers. Tommy Hilfiger's latest association with IBM and FIT uses AI tech in the design process.
Whilst fundamentally I do believe that with tech innovation we can build a strong and transparent fashion ecosystem across the supply chain, if uncontrolled, it reminds me of the sentient machines that take over in Kubrick's 2001: A Space Odyssey II!
I had a very interesting conversation with Li Edelkoort, a leading Danish trend-forecaster, who consults with some of the leading brands of the world. She said she has a client in Japan who fired his designers because his company prefers big data, machine learning and AI design intervention to help create new products. She says that with this level of technology the fashion machinery will slow down further. Soon we will have labels that will say "made by humans" because we will, she says, "value designs that come from the creative upsurge in the right side of the brain, not the left."
What does one do as a fashion enthusiast, fashion professional, indie designer or a fashion house to stay relevant in today's world?
No matter what level of fashion engagement one is looking for, it's very important to have your ear to the ground, be malleable and alert to respond quickly to the volatile changes in society and adapt to them. But at the heart of this ever-changing landscape is an ironic truth, no matter which part of the fashion spectrum you belong to—it is imperative to have a strong vision, a sense of purpose and a strong point of view. I suppose what I am saying is that in a world of technology and AI, we need to shine brighter light on our ideological 'higher' selves.
Given how tone deaf some of the advertisements and products have been from gargantuan fashion brands lately, it's not enough to move with the times just for the sake of momentum; if you show cultural insensitivity and lack of empathy, then no amount of momentum can shield you or the brand. Ideological conviction allows us to be on the right side of history.
Is social media a boon or a bane when it comes to the fashion industry?
If I weigh the pros and cons, [and the worst of social media is highly distasteful], I would still say it's a boon. It has empowered the individual, democratised the playing field in fashion by making it more inclusive.
Social media has allowed the industry to move away from the high echelons of fashion-for-the-few to the streets, where is it fashion-for-the-many. Today it is these individuals, empowered by social media access, who remain 'cultural watchdogs', unabashedly calling out brands and people in fashion, no matter how big or small, when they see some sort of wrong-doing. Look at @DietPrada on Instagram. Two hitherto unknown fashion enthusiasts have become the most vociferous watchdogs of the global fashion industry.
"Given how tone deaf some of the advertisements and products have been...it's not enough to move with the times just for the sake of momentum; if you show cultural insensitivity and lack of empathy, no amount of momentum can shield you. Ideological conviction allows us to be on the right side of history."
To what extent should fashion be responsible?
In every way, right across the value chain! According to the Copenhagen Fashion Summit's "Pulse of the Industry Report", if the global population rises to 8.5 billion people by 2030 as expected, the overall apparel consumption will rise from 62 million tons in 2015 to 102 million tons in 2030—an equivalent of more than 500 billion T-shirts. What this overproduction means is, the clothing industry will drastically impact water use, carbon dioxide emissions, toxic chemical use, and generation and disposal of waste.
According to the report, the total level of fashion waste is expected to rise from the 92 million in 2015 to 148 million tons by 2030. That is catastrophic for the beloved earth we inhabit. And it will be technology that will come to the rescue. But as individual choices you and I can make, my personal belief is that the first sustainable practice in fashion is to simply buy less.
Today, we have an addiction to novelty and over-consumption; perhaps it's manufacturers and producers not taking on the responsibility of being custodians of this earth by promoting sustainable practices—environmental, societal and ethical; perhaps it's the designers who have tunnel-visioned themselves into a place of profitability, not accountability; perhaps it's us, the consumers who refuse to acknowledge that individual choices have an impact on the health of the environment—whatever the reason, the fact is, in this linear model of "take-make-waste", we have created a dystopian world of "stuffocation"—the apt title of a book by James Wallman, who says that people worldwide are feeling "stuffocated" and oppressed by their unmanageable heap of stuff. And the environment is carrying the weight of our greed.
What are the trends you see that will redefine retail in 2019?
To start with, online shopping is a game-changer. As a Mckinsey report stated recently: we don't 'go' shopping anymore. Because of smart phone and internet, we are constantly in a state of shopping. So as far as retail is concerned, what it means is that the traditional retail mantra—brands need to have multiple stores in as many countries as possible—will become redundant. By no means does this mark the end of brick and mortar stores. In fact, fewer of these fashion stores that focus on individual attention and compelling storytelling—will be able to stand up to the convenience and speed of online shopping. Experiential shopping, thoughtfully curated merchandise and celebrating the individual will be married to the active online experience. Data collected from customers will help individualise experiences.
But the visceral delight of shopping has to be more engaging, more immersive within the stores. Great examples are 10 Corso Como, Milan and Dover Street Market, London amongst others.

Text Shruti Kapur Malhotra