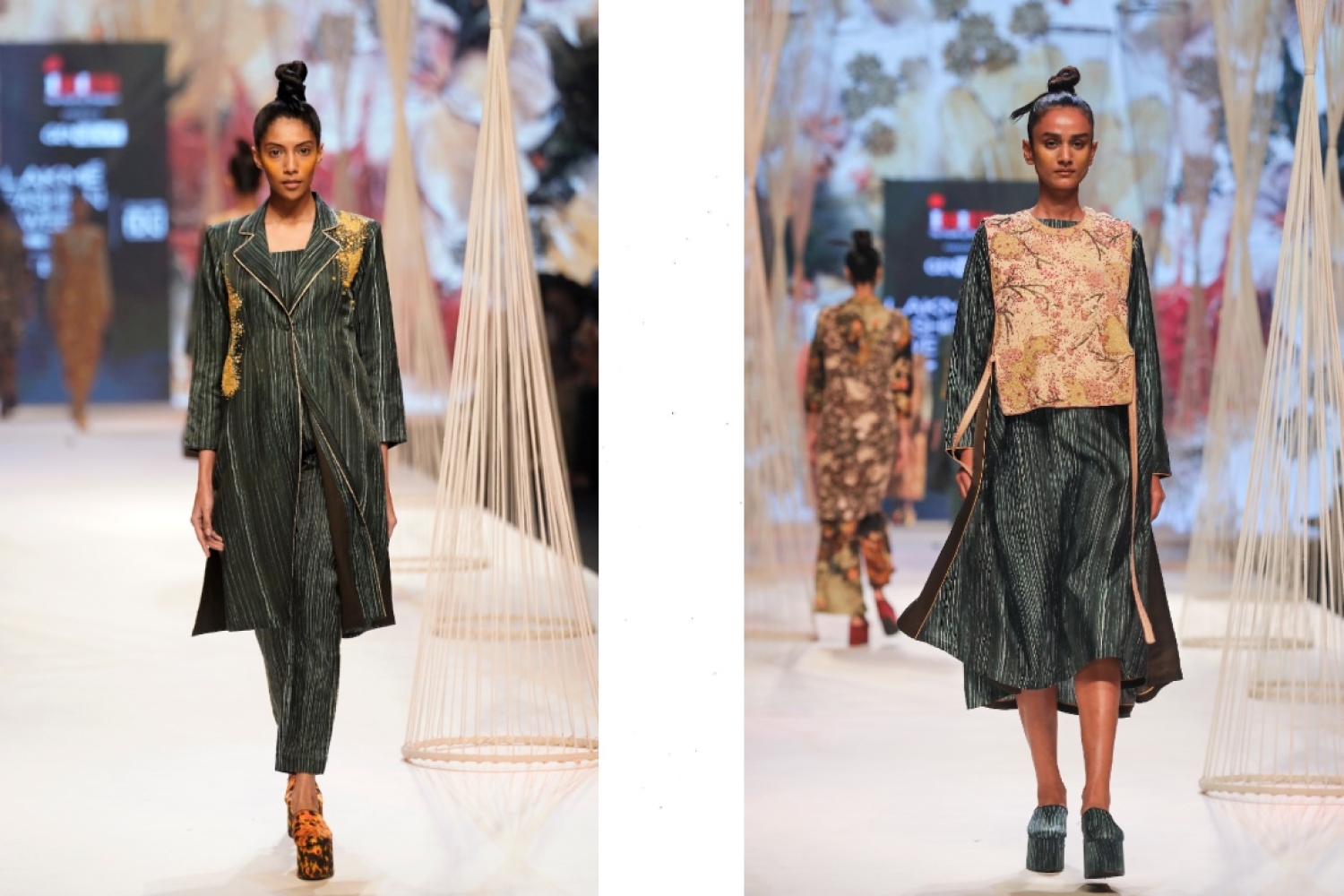 Founder of the label TIL, Ankur Verma began his journey with a degree in leather design from NIFT Kolkata, and went on to work with ace designer Sabyasachi for a period of four years. His stint as senior designer helped him understand the intricacies of textile, the various kinds of embroidery, dyeing techniques, and prints. Furthermore, his professional repertoire also boasts of working with designers Varun Bahl and Carlos Osman.
Ankur recalls how his life changed after he won a scholarship and was one of the selected few who represented Asia for the renowned label Bottega Veneta on a project. There has been no turning back ever since, as the designer is on a journey that explores the craft everyday. Below, he tells us more about TIL, his new collection, and creative process.
The Practice
I feel that having a balanced life is very important. Having an awareness of our surroundings will lead us to achieve a healthy, balanced life. Staying honest about your process and providing the right wages and right culture to your organisation is crucial. We as a brand try our best to do our bit. I also believe it's very important to understand the intricacies of our crafts by dealing with rural artisans, embracing an organic way of life, and returning to our roots.
The Process
My work is motivated by ideas drawn from various bodily textures, such as wrinkles, freckles, moles, et cetera. 'Til' is nothing but a vague interpretation of my surrealistic dream which has a completely different reality. My collection, Khwab, which I recently showcased, brings together these fragments and translates them into stories that one can touch, feel, and adorn. Created in relaxed silhouettes to infuse simplicity, comfort and poise to our striking prints that we call #Tilartworks, it is a collection of versatile, season-less pieces that take you from a 'any other normal day' to a celebration.
The collection has a variety of silks, like cotton silk satin, cotton silk, silk organza and silk chanderi, in relaxed classic silhouettes. Transparency and authenticity of the processes, from choosing the fabrics accentuated with exquisite hand embroidery, to developing hand-painted prints and the materials used such as cotton threads, are the most important strands. It's always quality over quantity. Quality contributes to the longevity of the pieces, and can be passed down the generations. Not only is it a joy to stitch, but the hand-embroidered pieces tend to last longer and not deteriorate. The use of a material like cotton thread rather than using plastic beads and glass beads was also a conscious choice.
The Fashion of Now
We are in 2022, and people want versatility with their pieces. Style is to keep sustainability in mind, and in repeating things. I would also like to change this perspective that Indian fashion is only about bridal wear. We have a great bunch of masters in our industry doing such great work. Look at Antar-Agni, Pero, Bodice et cetera, in terms of how they are exploring the craft and going global.

Text Unnati Saini
Date 21-11-2022