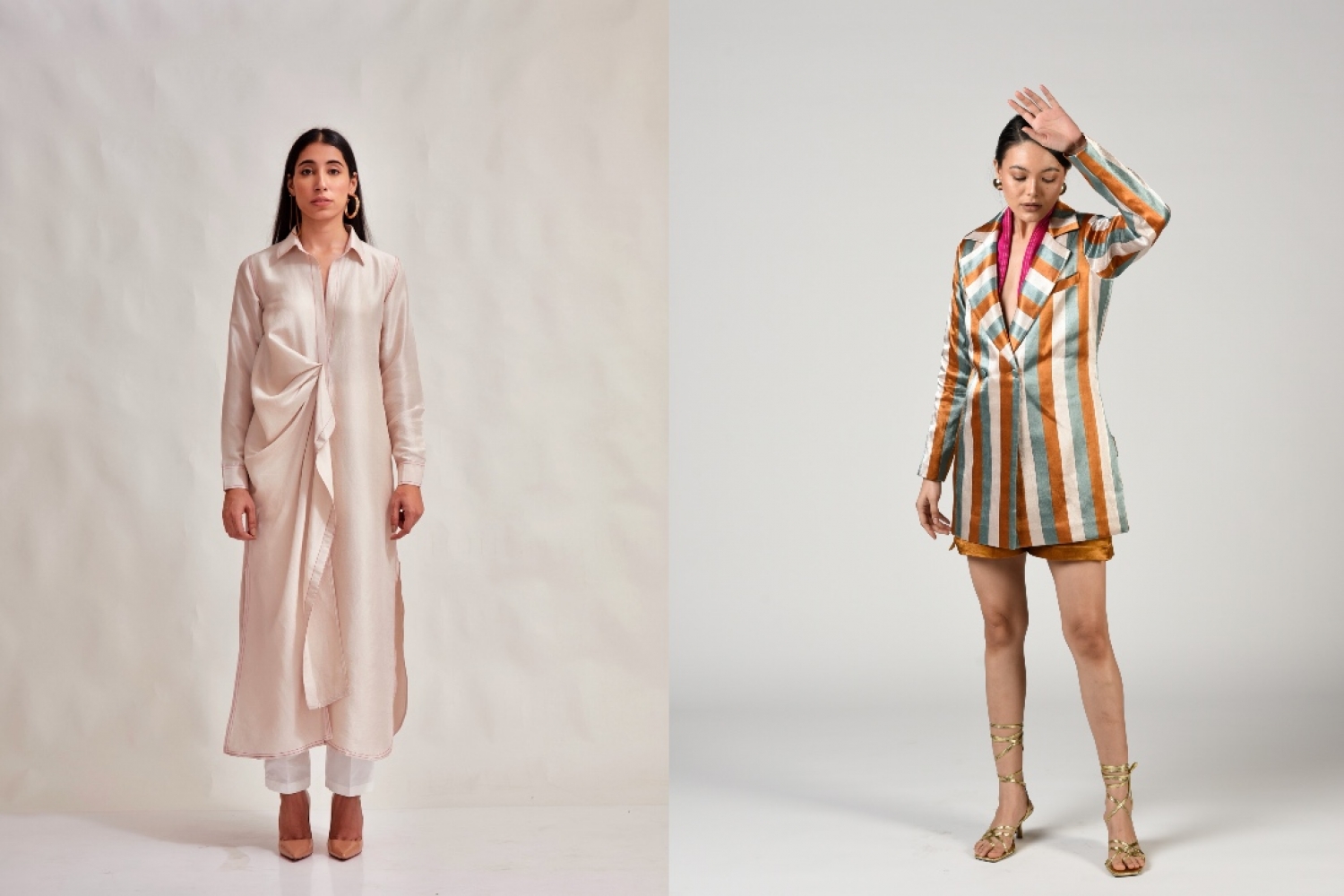 GenNext winner Twinkle Hanspal, grew up with a curiosity for design and a keen visual eye. It was only natural for her to graduate from NIFT, New Delhi with a degree in fashion. After working with stalwarts like Ritu Kumar and Anamika Khanna, Twinkle decided to work towards establishing her own practice. Transforming her creative inkling into a full-blown discipline, she soon began her career in design with a range of elevated essentials. The designer tells us more about her recent winning presentation at the FDCI x Lakmé Fashion Week.
The Label
What sparked my journey as an independent designer was a chance meeting with Tina Tahiliani in Khan Market. Based on what I was wearing then, she gave me an opportunity to launch my very first collection at Ensemble. All major designer retail stores followed soon after. Twinkle Hanspal, the label, believes in a minimal yet statement aesthetic tied together, with elevated essentials derived from Indian classics. The roots of my winning collection lie in celebrating the classic Indian silhouettes with a contemporary twist. Luxurious silks and breathable cottons together weave a timeless story. Statement inserts with dabka, fabric-cording and line-stitch, form a beautiful amalgamation of precision and craftsmanship. Happy hues intertwined with a subtle palette seamlessly translate into an array of color-blocked classics. Ranging from drapes derived from the classic Indian saree and dhoti, the collection is built on a modern union, where the East meets West.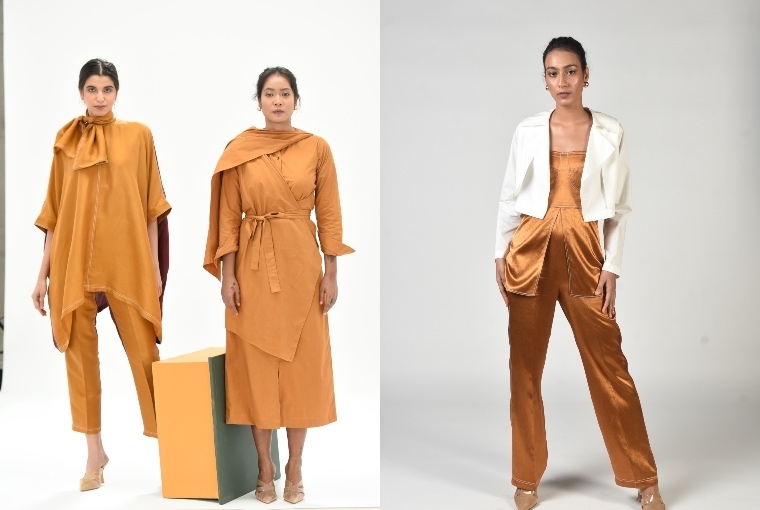 The Design Language
Wearability and versatility are the two factors that influence and inspire my design language. Timeless aesthetics and meaningful clothes together build a stronger foundation. I've tried to translate the same into our upcoming showcase, where minimalism meets elevated, statement styles, fit for one and all.
Sustainability and Beyond
Sustainability in fashion isn't just about the right raw material, techniques or process anymore. It's equally important to have a broader vision for the future of fashion and the planet. Our clothing being timeless, lasts a lifetime in terms of quality and style. One can wear and re-wear the same outfit multiple ways, by styling/draping it differently each time.

The Fashion of Now
The present and future of fashion must be conscious, wearable, gender-fluid and inclusive.
The Future
We have a new vertical planned as an extension of this showcase, wherein we've tried to highlight the various Indian crafts with textiles in a more contemporary fashion.

Text Unnati Saini
Date 07-10-2021