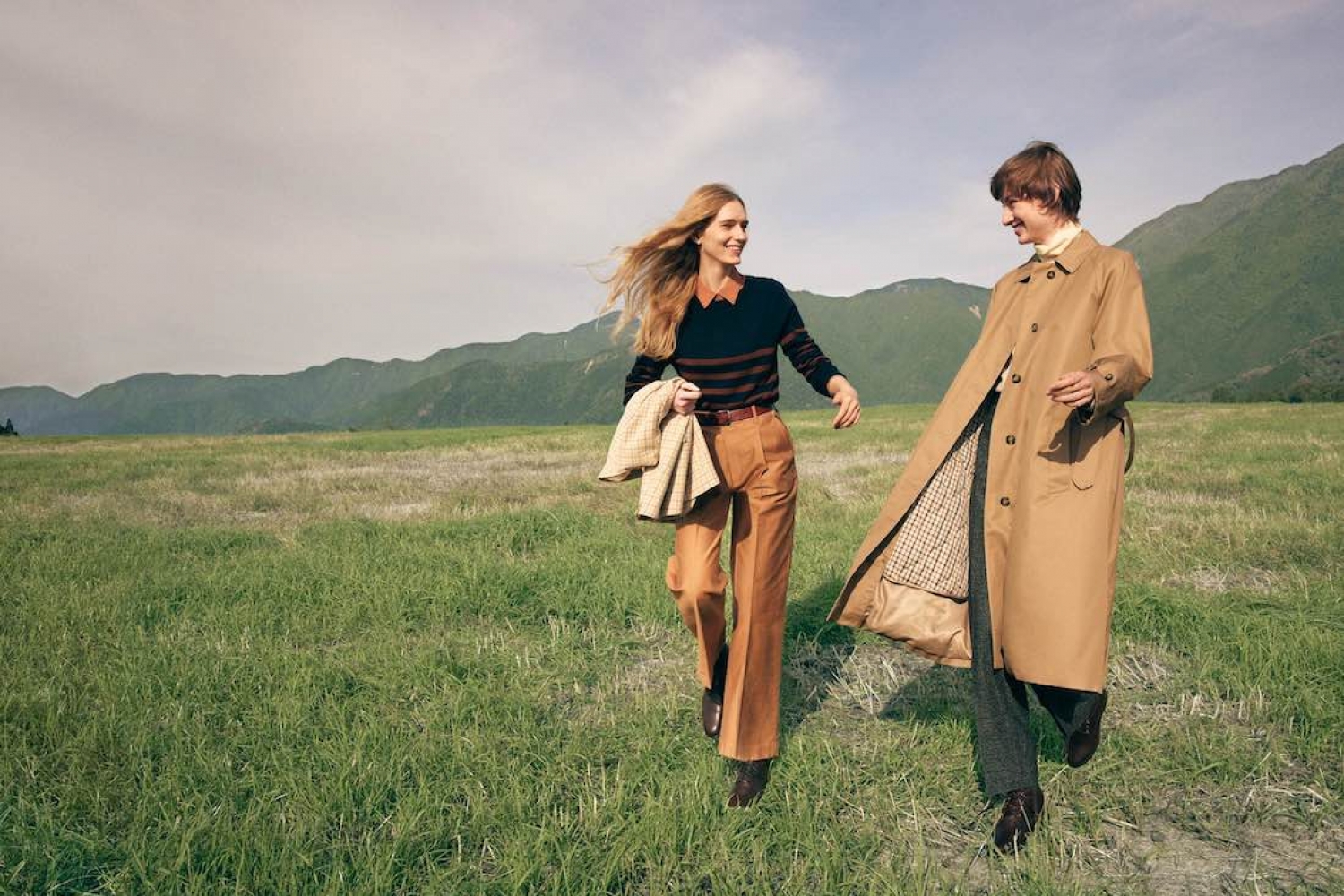 In our new lifestyles, we are embracing a smaller world, more local and familiar. We are seeking more community, a sense of connection. Taking a look at the big picture from this kind of a setting can lead to all sorts of new discoveries. We find comfort in our neighbourhoods. This is where we live, love, stroll. Walkable, tree-lined streets create a sense of leisure, inviting you to explore, browse your favourite shops, say hello to friends, and make new connections. These are places where you can be free to be yourself.

UNIQLO believes that thinking about these special places is essential to sustaining a high quality of life. Sometimes you want to dress up a little, in a cashmere or high gauge sweater, and go out to your favourite restaurant. Casual or dressy, what matters most is staying true to yourself. Discovering your style is easy with a beautiful array of accessible, well-made basics to choose from, finding just the ones that complement your personality and way of life.
Perhaps you like to spend weekends relaxing in a park with pretty flowers and green fields, or forest bathing under a canopy of trees at the outskirts of the city. A light, warm fleece or down jacket, folded and packed into your bag, will be your go-to for adventures in town or country. What matters most is an appreciation of your environment and the area you call home. UNIQLO LifeWear is thoughtful, practical clothing for everyday life and enjoyable activities, balancing simplicity and comfort with style and utility.

FREEDOM IN MOTION
New lifestyles have us reassessing our relationship with the natural beauty around us. The freedom to slide seamlessly between urban and natural settings blurs the boundaries between having fun and getting through everyday tasks. We can benefit from natural fabrics that feel great, functional fabrics offering warmth and ease of movement, and casual apparel that makes it easy to dress up or down, always keeping us comfortable and at ease.
UNIQLO
offers versatile inner and outerwear that lets one move freely from the hustle and bustle of the city to a local adventure. Made with soft and textured natural fabrics that reflect the values of Japanese craftsmanship.
NEED FOR NATURE
Social distancing has seen people increasingly spend time outdoors with family members and friends. Utility wear is perfect for hiking, camping, and other outdoor ventures because it is comfortable to move around in and maintains comfort when the weather and temperature suddenly changes. Items that are simple and functional, as extensions of everyday apparel double the fun of life's little adventures. The Need for Nature series presents collections that are suitable for layering during winter season.
CURATED CITY LIVING
People are adopting routines that keep them safe and sound while incorporating all that is great about city living. UNIQLO has employed innovative designs and functionality so people can look comfortable and neat even when busy working or doing household chores. We offer wardrobe items that are free of excessive embellishments to complement comfortable and positive urban living. The range consists of knit souffle yarn, then straight-collar cotton twill shirt, a versatile tunic-style garment that is perfect for layering knitwear or as a short coat with an open front.

REST AND RECHARGE
Countless people now work and exercise at home. UNIQLO created a full range of apparel to help them remain comfortable and relax. Bedding has also been enhanced so people can sleep better and recharge to stay healthy and looking at their best.

Date 19-10-2021