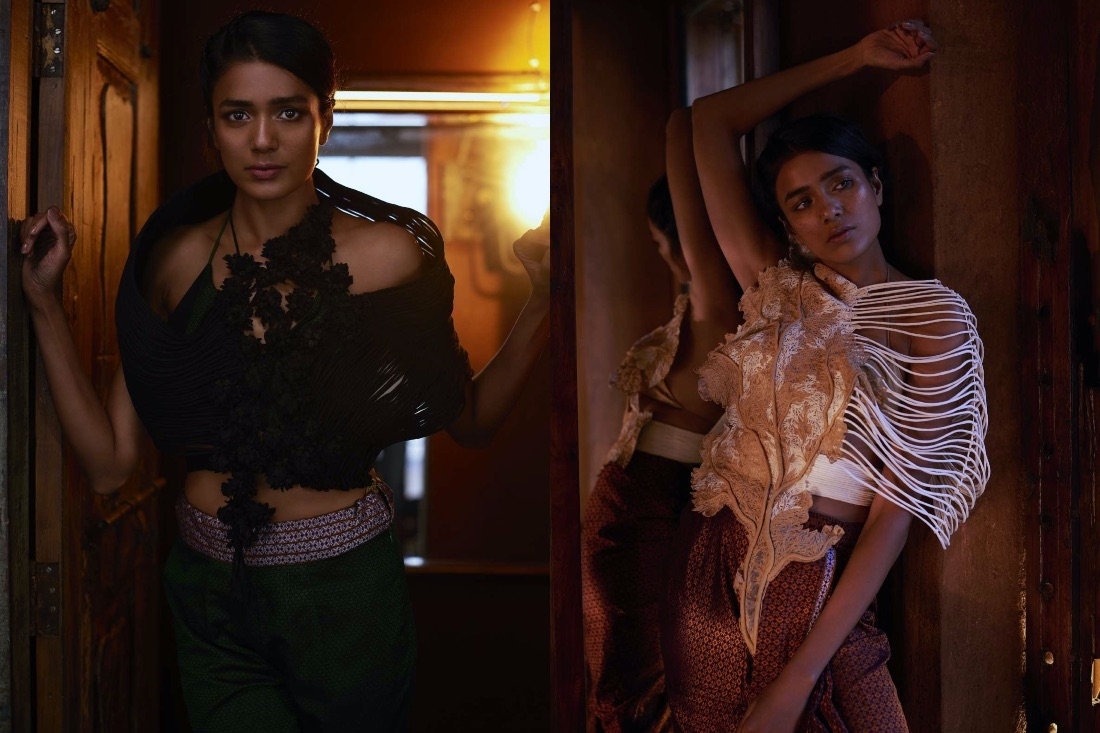 'I will always get inspiration from nature and how homegrown textiles drape around women's bodies.' These words by Vaishali S precisely describe her design sensibility. A true baby of nature, she creates conscious clothing to give back to the Earth, while putting Indian textiles on the world map. For the unknown, Vaishali grew up near the homeland of one of the best Indian textiles, Chanderi, in contact with nature, in a village where zero waste has always been the way of life. Social impact, sustainability and minimising fashion's waste footprint, make the foundation of Vaishali's work. She has studied in Delhi and Milano, showcased her work from New York to Indonesia, while keeping her roots firmly placed in slow fashion.
Today, Vaishali made it to the Paris Couture Week. She is the first-ever Indian woman to make it to the global center of fashion. 'It's a dream,' she tells me, 'one that comes with a huge responsibility.' Full interview below:
Do you remember your first interaction with textiles?
Absolutely yes. I was always in awe of my mother's saris and how she would be able to carry out any kind of work while wearing them, in perfect comfort. It was Chanderi at that time, the village next to my hometown, which I eventually helped to put on the world map a few years later.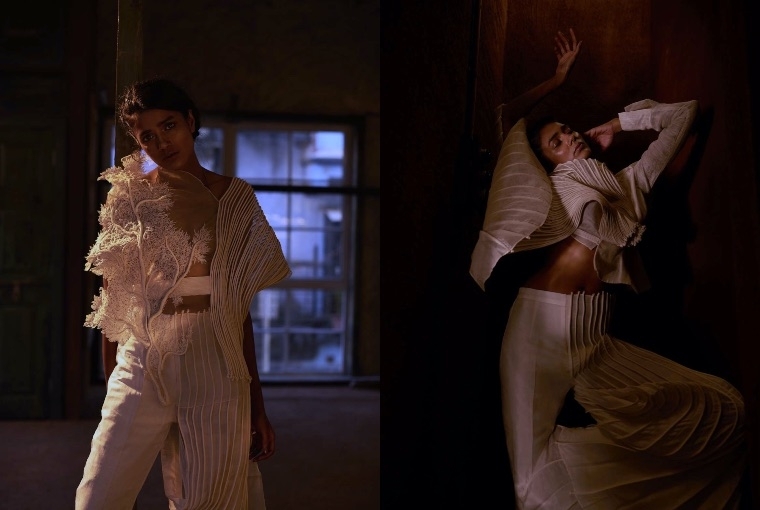 How do you think you have evolved as a designer in the past two decades?
In the last two decades I have managed to affine my sensibility with different inspirations, or let's say elements of nature. It is funny that just by itself, my collection this year has the same theme of my first collection.
You're presenting at Paris Couture Week alongside heavyweights like Dior, Balenciaga, and Jean Paul Gaultier. What's the feeling like?
It's like a dream. And it feels like a huge responsibility. I have made it there, but it is the whole India of weavers and beautiful textiles that will be judged, or better say will have a huge opportunity to show what our value is on the best global stage.
What is it about couture that excites you as a designer?
Couture is about letting your creativity go, while bringing all the maturity you have gathered in your career. It is exciting but it is also a very in-depth exam. Paris Haute Couture is where you dream to be all your life.
What weaves can we expect from the spring/summer 2021 collection? And what does the colour palette look like?
I am on a very clear journey of continuous discovery; I have been on it for the last 20 years. This collection will only be a step further along it. I will always get inspiration from nature and how homegrown textiles drape around women's bodies. This collection might be different because with Haute Couture, you can make your message more vocal and understandable. This collection will have stronger, direct and visually clear ties with nature, and how we are all a part of it.
Where do you hope to reach five years down the line and where do you see Indian hand-woven textiles reaching with your big move to Paris?
I really hope in the next five years I will manage to establish Indian hand weaves as the epitome of Luxury. They are by definition Luxury, we just need to bring the homegrown designers, that dare more in terms of silhouettes, to global stages. Success will be automatic.
Text Hansika Lohani Mehtani
Date 09-07-2021