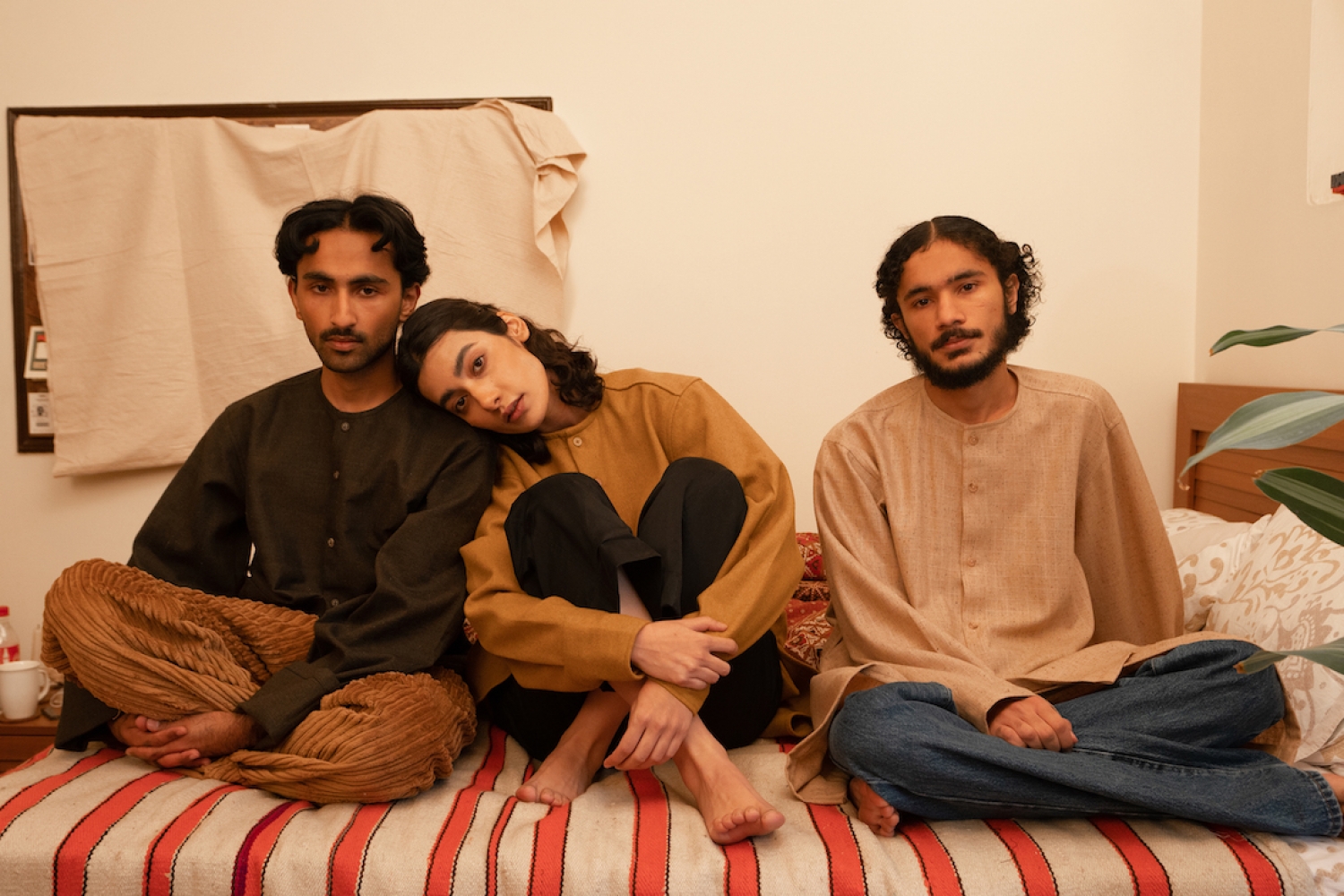 Zain Ali, founder of the label ZN ALI, holds a degree in Religion, Philosophy and Ethics, with a postgraduate degree in Law. The designer, who currently works in the social sector, is involved in a project that stands for underrepresented communities of London in a bid to transform their local communities. He strongly believes that his current line of work, which requires him to be creative, empathetic and attentive, is intertwined with his idea of contemporary design, which requires these qualities as well. He tells me, 'It feels as if the brand already has its own community — people who support and relate to one another.'
Brought up in a rather peripatetic manner, the designer left his home country, Pakistan, at the mere age of five. Since then, he has moved across multiple homes in the United Kingdom. Growing up amidst constant flux, his sense of self has felt free of a centre. He explains, 'Since part of my family left India after the partition, I've noticed so many beautiful family photos. I was drawn by what my family was wearing and what it represented at the time, questioning why my grandmother only wore sarees for example, and why this culture didn't continue in modern day Pakistan, and what the semantics and politics of clothing means in South Asia today.' The conception of his label, ZN ALI, began with the keen perusal of the evolution of clothing in his own family, that led him to archiving his history. What exists today is a label that is porous and being moulded by the community that is involved with it. A means of building narratives, Zain wishes for it to grow in tandem with his vision.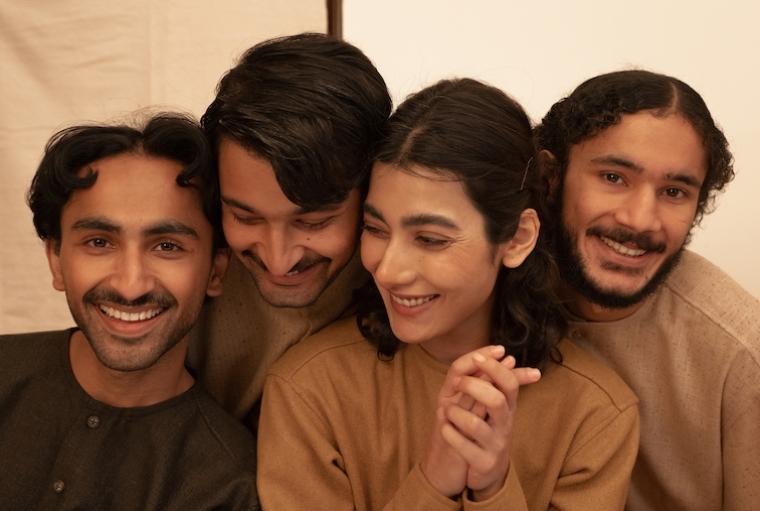 The label's first collection, Ravi Block, is named after a home where the shoot for the line took place. An intimate retelling of how his older generations used to dress, the starting point for Ravi Block involved going through and studying hundreds of family photos. With cuts and silhouettes reminiscent of those found in Delhi, Lucknow, Agra, Lahore, Karachi and London, the warm neutral tones hold in them countless tales of the past, and memories that help build the unique design language of the label. Imbued with a certain quirk, the label expands the barriers of what clothing stands for in the present day and age. Talking about the shoot, Zain elucidates, 'When I showed my dad the first collection, he told me it reminded him of his youth and the way his friends would dress, and that's when I knew we had done the vision justice! I am one of four siblings — three brothers, one sister — and I wanted the campaign to reflect this. I wanted to recreate the feeling of family portraits and an intimate space throughout the shoot.'
When it comes to his creative process, the designer doesn't work with a linear formula — his vision is place based. He asserts and evolves through the multiple conversations and stories he engages with, that are further built in the brand's language through design and fabric. Zain also draws inspiration from his grandfather, Hameed, a young man who migrated from Lucknow to London in the '50s. Always dressed sharply, he met Zain's grandmother and went on to marry her in Regent's Park. 'We have lost so many material objects and clothing because my family has always been on the move. I wanted to feel, touch and experience these clothes I saw in the family photos and bring them back to life,' he asserts.
As someone who balances his way through many practices in life, the pandemic has presented Zain with the opportunity of exploring his multiple selves due to remote working. He further elaborates, 'I set up the brand between two countries in its first six months, entirely remotely, thanks to my right-hand man Ibtisam, who is an incredible textile artist and a key part of the brand and its vision. ZN ALI would be impossible without him, his hard work and creativity.'
Text Unnati Saini
Date 28-09-2021