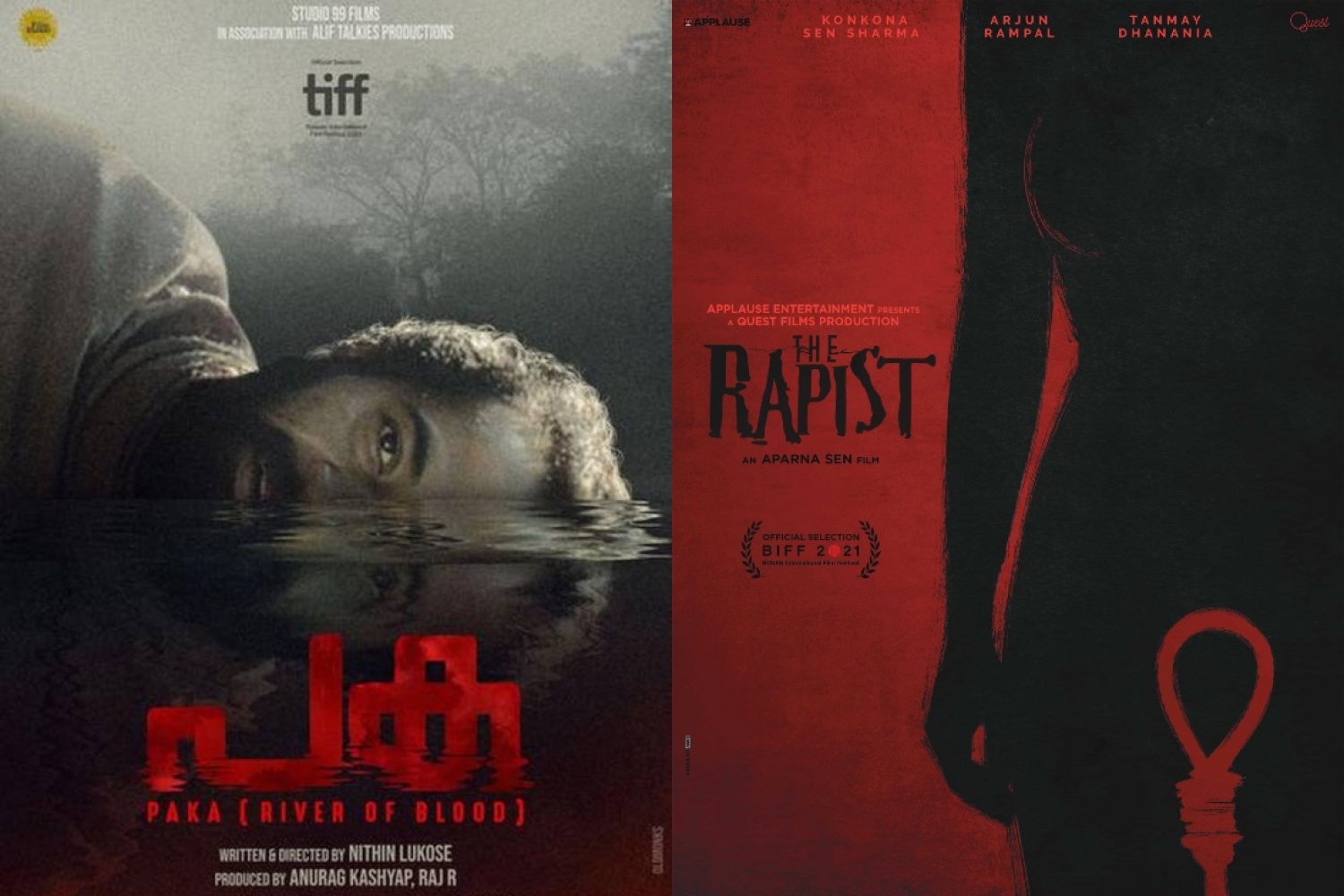 Indian Films at International Film Festivals 2021
For an indie filmmaker, having your film premiere at a prestigious international film festival is certainly a dream and a goal. This year, films by Indian filmmakers have been on the list of the greatest film festivals so far, from Cannes and Locarno, to Venice and Toronto. Below, we present a Platform edit of full-length feature films that recently had their premieres at prestigious international festivals, alongside upcoming releases to watch out for.
Invisible Demons
Premiered at Cannes Film Festival this year, acclaimed filmmaker Rahul Jain's Invisible Demons is an exercise in exploring a world on the brink. As New Delhi is shrouded in dangerous levels of pollution every year, Rahul uses striking images and eye-opening accounts from everyday citizens to deliver a visceral and immersive journey through the stories of just a few of the city's 30 million inhabitants, fighting to survive. The film is also set to screen at the upcoming BFI London Film Festival.
Read our feature on the film here.
Shankar's Fairies
Premiered at Locarno Film Festival, debut filmmaker Irfana Majumdar's first feature film showcases Shankar, a village man in 1962 Lucknow, with a gift for storytelling, helping bring up a police officer's daughter while far away from his own family. Through the microcosm of this home, the macrocosm of a society that is class-bound and exploitative becomes more apparent.
Read our feature on the film here.
Once Upon A Time In Calcutta
Premiered at Venice International Film Festival, Aditya Vikram Sengupta's third feature in Bengali language, pays homage to Calcutta. It follows the life of a bereaved mother trying to desperately find a new identity, love and independence, who soon realises that she is not the only scavenger in a city brimming with hunger.
Read our interview with the filmmaker here
PAKA
Premiered at Toronto International Film Festival, Nithin Lukose's debut feature in the Malayalam language was produced by Anurag Kashyap and Raj Rachakonda. Set in North Kerala, where a serpentine river has been witness to the long and bloody cycle of vengeance between two feuding families. Johnny and Anna, a young couple, wish to end the hatred within their families with their love and begin a life together. However, their path of love and forces them onto the path of blood, murder, and revenge.
Read our feature on the film here
Dostojee
Set to premiere at the upcoming BFI London Film Festival, Prasun Chatterjee's debut film is a highly anticipated film. Two eight-year-old boys navigate a growing religious divide in this beautifully observed portrait of childhood set after the destruction of India's Babri Mosque.
The Rapist
Set to premiere at the upcoming Busan International Film Festival, National Award-winning filmmaker Aparna Sen's The Rapist is nominated for the prestigious Kim Jiseok Award. The Rapist chronicles the journey of three protagonists and how their lives get entwined because of one horrific incident.
House Of Time
Set to premiere at the upcoming Busan International Film Festival, House of Time is National Award-winning filmmaker duo, Sarmistha Maiti and Rajdeep Paul's first full-length feature film. The film is said to be based during Covid times and blends magical realism with horror.
Deep6
Set to premiere at the upcoming Busan International Film Festival, Deep6 has been directed by Madhuja Mukherjee and produced by Shoojit Sircar and Ronnie Lahiri. The film, based in Kolkata, features actors Tillotama Shome and Chandan Roy Sanyal.
The Road to Kuthriyar
Set to premiere at the upcoming Busan International Film Festival, Bharat Mirle's feature-length film debut follows Dhruv, a goodhearted but complacent wildlife researcher from the city, faced with the task of conducting a 'mammal survey' of the 600-square-kilometre Kodaikanal Wildlife Sanctuary in Tamil Nadu.
Date
16-09-2021