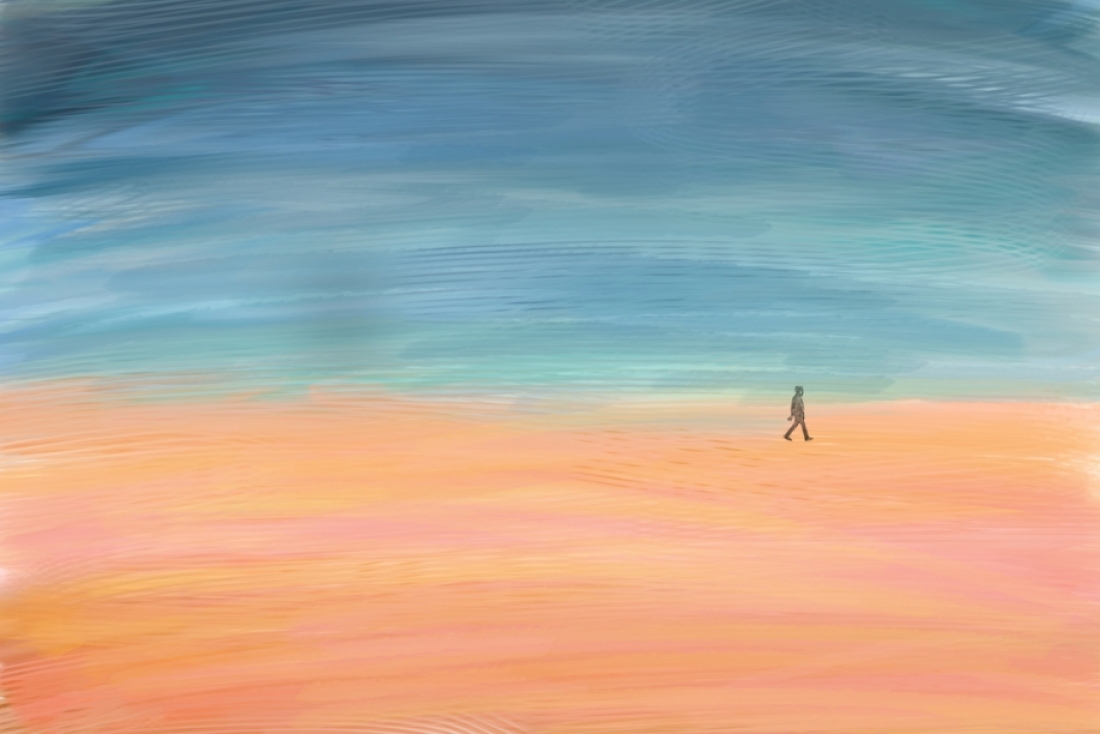 The Girl from Alipore
Rohini Kejriwal, The Alipore Post
Rohini Kejriwal's journey with The Alipore Post has been one of finding community and belonging through the binding threads of art, poetry and music. What started as an email newsletter with her favourite poems, artwork, music and two interesting links to her 30 subscribers has transformed into an online community that trickles offline into interesting events, meet-ups and workshops, all for the love of arts. While she does not like being called an "influencer", her aesthetic curation has created an identity of its own. In a world of mindless scrolling, her curated posts offer refreshing perspective that makes you pause and engage. We got down to the beginnings.

How did your journey begin?
On February 2, 2015, I was in Calcutta, in my family home in Alipore. During that strange phase in my life, I was reading some great poems online, and remembering my days in Rishi Valley School, where I had come to love words. I was fairly lost at that point in my life, and in that search of direction and meaning, I decided to create an emailer, where I'd send out a poem, artwork, piece of music and 2-3 links I liked.

I asked my friends on Facebook if they'd like to receive this newsletter, and the first 30 subscribers signed up then. After that, people kept discovering it through friends, or fellow poetry lovers, and the list grew until one day, there were 500 subscribers and Gmail wouldn't allow any more on the emailing list. So I switched to TinyLetter. Since then, the newsletter has grown to nearly 2200 readers. It's gone from being a daily newsletter for the first 3 years to a weekly one since last year.

How did the offline community take shape?
In 2016, when I started realizing the reach of the newsletter and the community that relied on it, I wanted to create a more meaningful offline experience. So I started doing an annual event called The Alipore Post Offline with some Bangalore musicians in performance, a lot of interesting workshops for people to learn something new, poetry readings, stalls for local artists to showcase their work, and other such collaborations.

A lot of my learnings from The Alipore Post also started extending into my writing and work in general. I've done a lot of interviews with artists and poets I admire because I'm curious about their creative process. I've also started my own website that is independent of the newsletter, and acts as a platform where people can submit their poems, artworks, photo stories, comics, etc, and where I occasionally interview people. It's been really beautiful knowing and meeting people outside the internet, and inspiring and being inspired.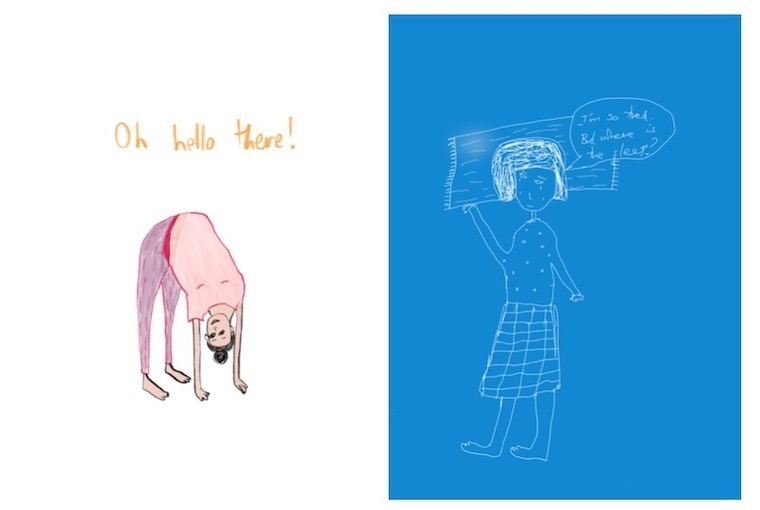 What inspired The Alipore Post?
Life, in general. And a poetry newsletter run called OddityandLight that was run by a school senior, and which delighted me every day with its rich poems. I curated it for a short while as an experiment, and was amazed at the deeply immersive poems that were waiting to be read. It was the first jolt into channeling my interest in poetry and art, and seeing what I could do with the time I was spending on the Internet. My time is mostly spent reading articles and poems, or gawking and admiring artworks, and discovering the creative output of strangers alive and dead, who inspire me. So the newsletter is my way of giving back, and making sure that more people get exposed to these gorgeous works of art and words worth reading. It's become a project I hope to do for the rest of my life. I want it to become a legacy, an archive for generations to come and explore what's been created and left behind.

Having gone to a boarding school with trees and hills all around, it gave me a deeper appreciation of co-existing with the plants and creatures that make this planet so fascinating. So nature tends to be a recurring theme in the poems and art I share. Finally, I'm inspired by the nature of creativity, the end goal of The Alipore Post is to inspire people to pick up a pen and write something, maybe create something, be it a doodle, zine or song, and just keep being creative for themselves, not some end reader/viewer. Everybody needs to experience how powerful it is to access that side of their being because it opens your eyes to a whole new way of looking and experiencing life, and gives so much more space for empathy and understanding humanity.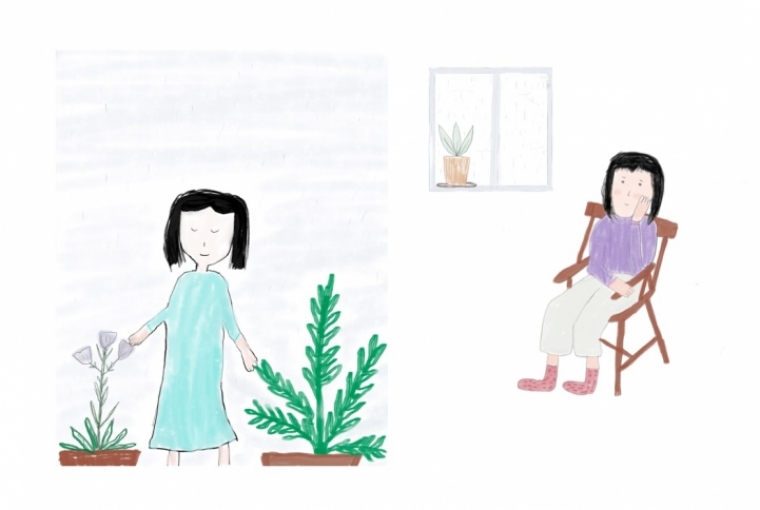 Can you name some of your favourite artists, musicians and poets?
Artists: Tae Parvit, Nigel Van Wieck, Sophie Jackson, Henri Rousseau, Charlotte Ager, Saloni Sinha, Ilya Milstein, Catana Chetwynd, Traceloops, OrianeSafre Proust, Abbey Lossing, William Kentridge, MrsFrollein, EikaOjala, Miranda July, Soobin Park, Neil Farber, and so many others!

Musicians: Chopin, Erik Satie, Jeevan Antony, Devendra Banhart, The Velvet Underground, Jose Gonzalez, Everly Brothers, Max Richter, Soko, Wilco, Little Joy, Peter Cat Recording Co., Grouper, Mac Demarco, Julia Jacklin, Poor Rich Boy, Billie Holiday, Real Estate, Beach House, Sibylle Baier...

Poets: Adrienne Rich, Mary Oliver, Ellen Bass, Tishani Doshi, Arundhathi Subramaniam, Warsan Shire, Edward Lear, Raymond Carver, William Carlos Williams, Morgan Parker, Wendell Berry, Danez Smith, Elizabeth Bishop, Wislawa Szymborska, Nizar Qabbani, Naomi Shihab Nye...It's an incredible time to be a reader because there are such brilliant poets alive, and putting out wonderful work!

Do you subscribe to a specific aesthetic in curation?
In poetry, I love non-rhyming verses that tend to say something poetic and deep in a matter-of-fact way. In art, I seem to love either playful works that are rich with colour or paintings, particularly oil paintings, that are evocative of how wonderful the mundane can be.

How would you define your work in a sentence?
Easy to access and resonate with, yet layered with beauty and hidden meaning.
As an influencer, what are some of the challenges you face?
I don't like to associate with the idea of an "influencer" because in most cases, I see that that involves selling out. I like to operate with integrity, and only share what gives me joy or meaning, or which I resonate with for some reason or the other. One of the things I do struggle with is how to differentiate myself as Rohini Kejriwal and as the person who runs The Alipore Post, because the latter somehow involves this imagined persona of me. I used to be a much freer, happy-go-lucky person, but I've definitely gotten more shy and conscious of myself, especially if someone "recognizes" me in public and comes over to tell me how much The Alipore Post means to them. Of course I'm grateful that what I do has an impact, and can make someone's day, but it's also rather daunting to don the curator hat, especially because all I'm really doing is sharing something I didn't write or make, but merely chanced upon.

I also find it hard to deal with how overwhelming it all gets sometimes. I'm glad that I've made the newsletter weekly because it was really taking a toll on my mental health to have to send out something every day. With the multiple projects I'm always juggling, the number of unread mails piling up in my inboxes, and some deadline or the other always looming round the corner, time management and self-care are areas of my life I'm trying improve.

What are the other hats that you wear?
I actually do a LOT of different things and ensure that The Alipore Post remains a passion project. I continue to write for different websites and magazines like Scroll and Soup. I update my website with interviews that I conduct from time to time. I'm working with a community space in Bangalore called The Courtyard to help with their content, and as my full-time job, I'm working with an amazing startup called CSA HealthBox, which is focussed on the local food movement, and making people question and rethink where their food comes from so as to support local farmers.

I've also been fighting my writing block and writing poems everyday for the National Poetry Writing Month challenge. And most importantly, I've been doodling and having fun creating art! Recently, a dear friend got me an iPad for my birthday, so for the first time, I'm seeing myself as someone who has been empowered with a tool to express myself beyond words. I realize that with all the art I've looked at over the past 4 years, I have a natural playful style, and for now, I'm exploring different styles without learning how to draw or use digital software. Eventually, I want to understand the finer nuances, take some online courses, maybe even learn graphic design, and see what happens!

What's next?
With The Alipore Post, I'm definitely going to work on the website and try to update it more regularly. I want it to be an amazing online journal coming out of India that becomes a place where writers, artists and photographers would be truly proud to feature their work. I also want to do an offline event for the community in Bangalore this year, followed by smaller events in other cities.

As for my personal projects, I want to write more poems and see them published in literary journals I admire, I want to start a comic and/or doodling project that pushes me to get better at illustration, I want to travel more and explore photo stories and short videos, and finally, I want to learn animation so that I can make GIFs because I absolutely love the playfulness of the medium!

Text Samiksha Chaudhary