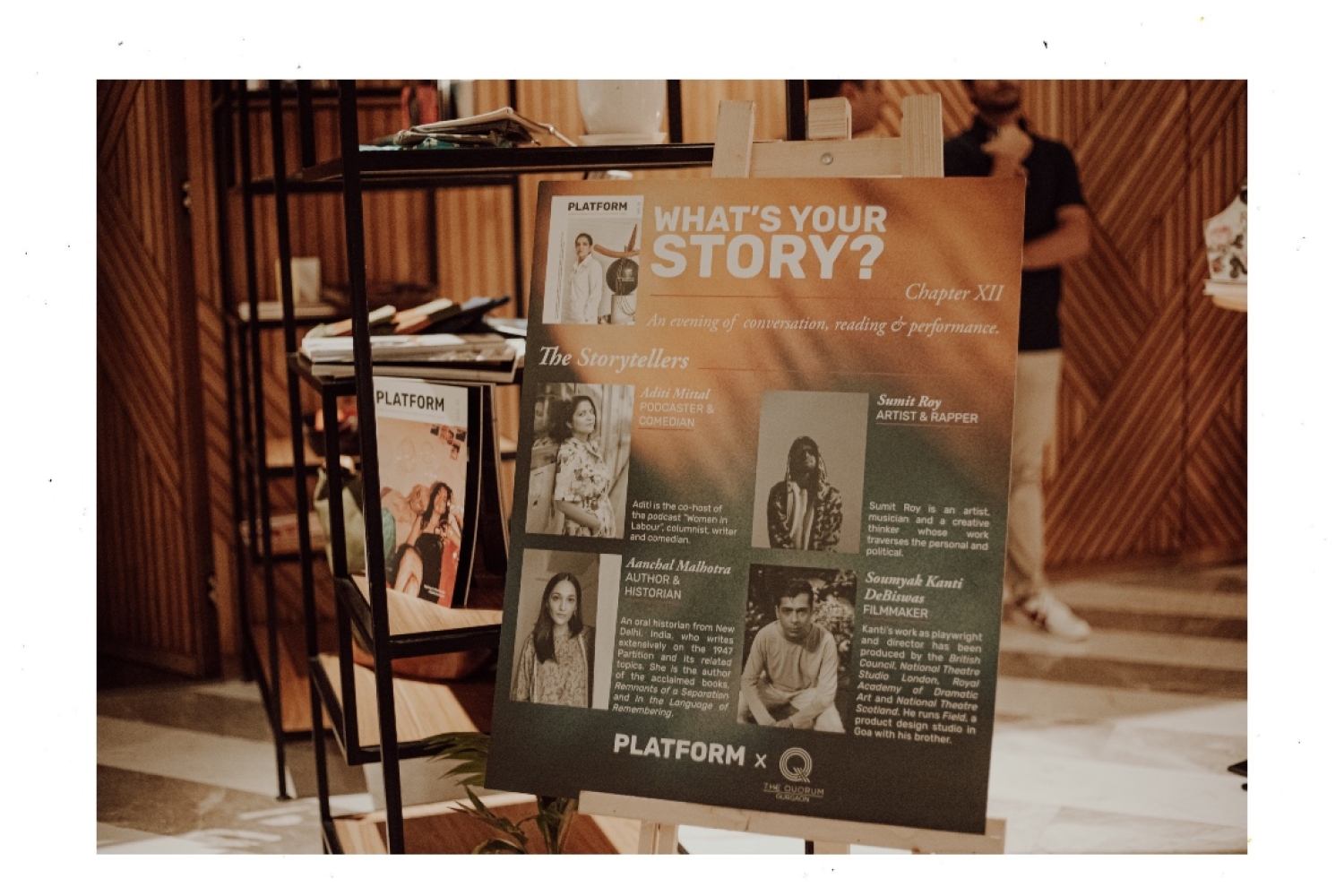 What's your Story? Chapter XII
Earlier this week, we witnessed four talents from various genres of creativity, who came together to give us an insight into their world and their journeys, leaving us inspired along the way. Platform comes across many eclectic profiles, who are featured by us in print and on digital Platform, but we feel that they deserve a physical platform as well. What's Your Story? was conceptualised to do just that.
L: Kanti, Aanchal Malhotra, Karan Kumar Sachdev
R: Aanchal Malhotra
We started the evening with comedian and podcaster Aditi Mittal, who spoke about her podcast Women in Labour and gave us surprising statistics and information about why women are not able to join the workforce despite their talent and educational qualifications. Hers was an anecdotal journey with a splash of humour. Historian and author, Aanchal Malhotra, showed snippets from her book, In the Language of Remembering, and talked about the different landscapes that were given birth to by the Partition of 1947.
Playwright and director, Somyak Kanti DeBiswas, presented his gripping short film, The Daughter. Lastly, to end the night, Sumit Roy took the stage with tappy, lyrical music that had the audience grooving.

Date 17-09-2022