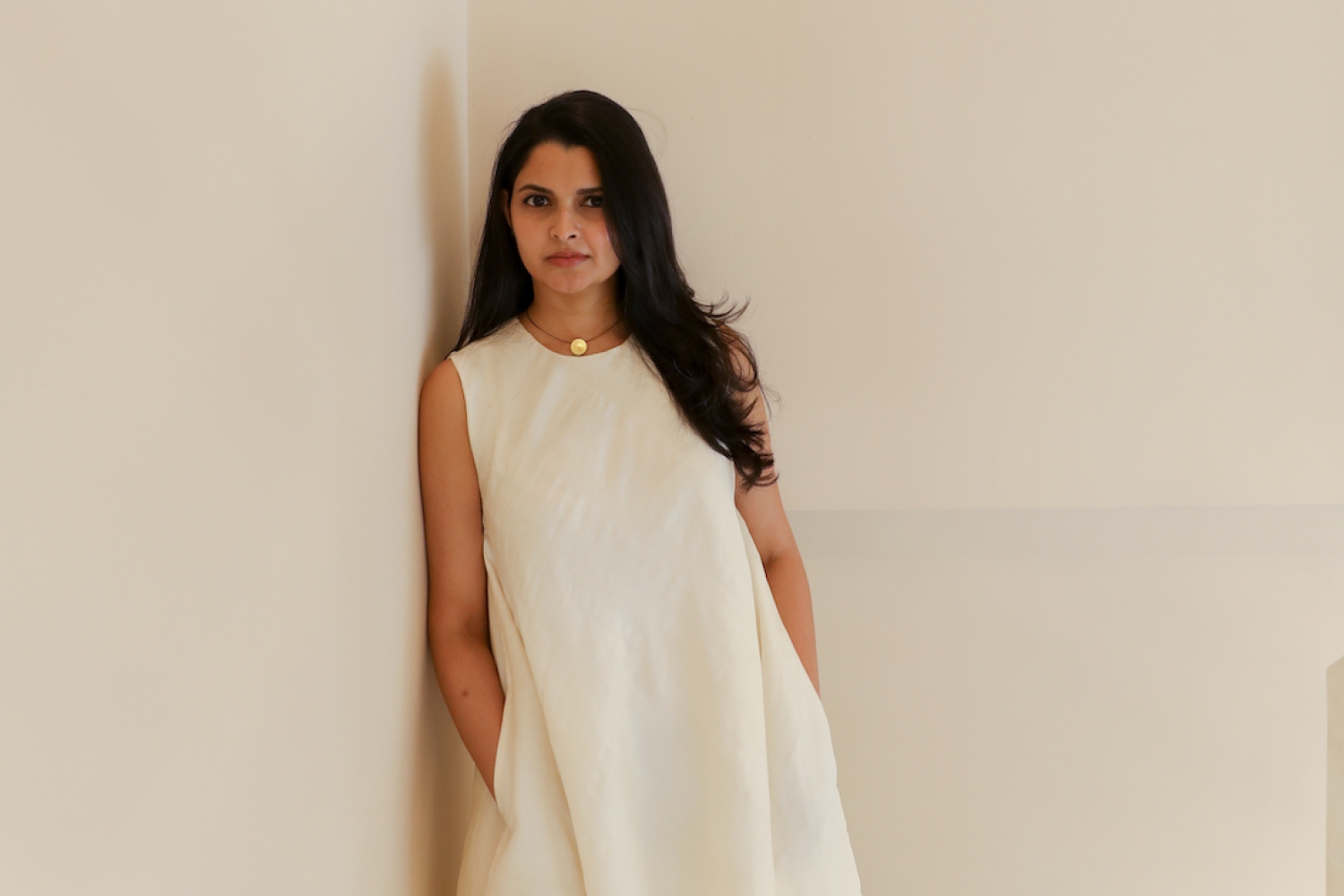 After a fifteen-year-long stint as an acclaimed journalist — having graduated from
Columbia's Journalism School
and worked as features director of
Vogue India
and editor of
Mint Lounge
— Anindita Ghose has now made her literary debut, with one of the most anticipated books of the year,
The Illuminated.
While this is her first venture in the field of fiction, she was aware of her proclivity towards the written word since childhood. Even though her passion and consequences led her towards journalism first, with the release of this book, she has truly come full-circle. A tremendous feat of fiction,
The Illuminated
is the story of two remarkable women, a mother and daughter, who are forced to see the world anew when Robi Mallick — the renowned architect around whom their lives revolve — dies suddenly. Shashi and her spirited daughter, Tara, an ambitious young Sanskrit scholar, must find the strength to realise their individual ambitions. They grapple with a world that is changing rapidly, marked by a rising tide of religious fundamentalism that seems determined to put women in their place. The novel's thematic focus on questions of identity speaks to our times, along with its exploration of perception.
We connected with Anindita, who gives us some insight into the making of the book below :
THE INSPIRATION
"The characters in
The Illuminated
have wildly divergent worldviews and they must explore the full spectrum of possibilities — and perhaps the full spectrum of truth — to arrive at their own source of light," says Anindita. Shebelieves the best fiction she has encountered celebrates ambiguity and the metaphor of light is powerful and universal, from the
Upanishads
to Dante, from Rumi to Victor Hugo to Audre Lorde who speaks about 'the quality of light by which we scrutinise our lives'.She also shares an insightful instance from herconversation with the eminent photographer Dayanita Singh, who once told her that the most important questions were "Where you choose to focus" and "How youuse the light" — in photography and in life. These notions are reflected profoundly in her debut book, which she herself calls "a bit like a grown-up version of Goldilocks". She further adds, "I suppose in some ways the novel is a response to my reservations about group think and cancel culture. It is about women who don't conform, women who find their own path and run on it."
THE PROCESS
Anindita wrote this book on and off over five years while holding down hugely demanding editorial jobs, so she would find herself writing from midnight to two am on weekdays when possible and all day on weekends. "Early on, I understood that I had to be very careful about what I exposed myself to because anything that impacted me deeply would make me change course. For instance, a colleague introduced me to provocative new voices in feminist science-fiction and horror like Carmen Maria Machado and Lesley Nneka Arimah and it blew my mind and totally distracted me for longer than I would have liked. Then on, I stuck to what I absolutely had to read for work," she asserts.
THE CHALLENGES
Her own characters posed a personal challenge to her, their being quite intellectually erudite. So, she decided to read everything she thought they would be reading. "For Tara, who is a scholar of Sanskrit poetics, I read Bhartrhari and Bilhana and Kalidasa in translation — she would be reading them in Sanskrit though. For Shashi, who is a philosophy graduate, I tried to read Hegel and found
The Hegel
by
HyperText
project from Andy Blunden to be a very useful resource," she shares. Contrarily, Anindita's experience as a journalist and editor have not been a boon to her writing, "Being an editor was often detrimental to drafting because I would constantly self-edit. Fiction demands an entirely different approach and sometimes the rationality of journalistic writing can come in the way," she emphasises. The challenge she faced was switching gears between impulses of journalism — the need for topicality, urgency, a certain sense of ethics — to the sprawling possibilities of fiction. "Writing fiction has certainly made me less judgemental as a person and more keen to inhabit other points of view," she adds.
To read the full version of this interview buy our all new Platform Bookazine here.
Text
Nidhi Verma
Date
30-08-2021