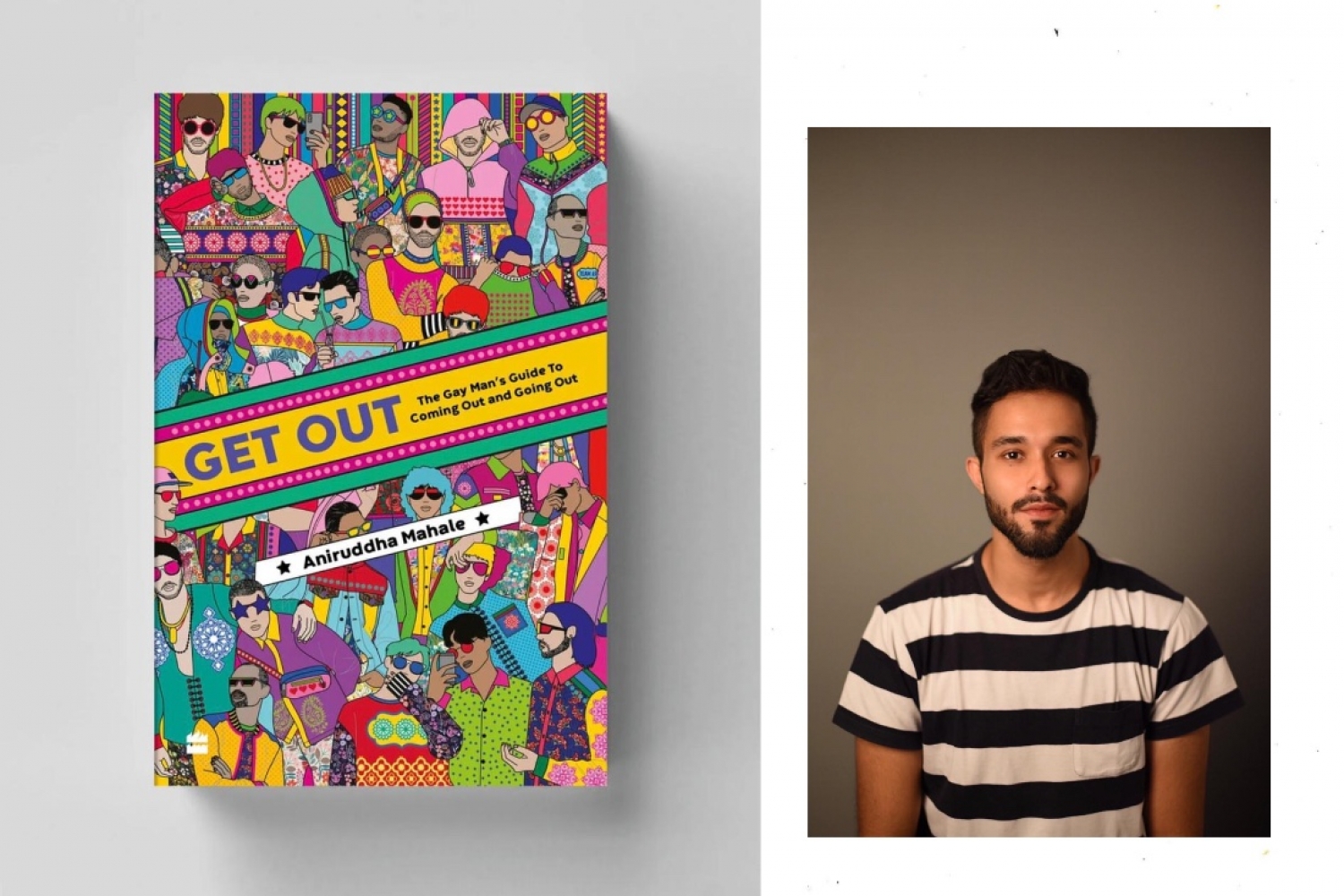 What might initially appear to the eye as a light-hearted, fun, edgy and soulful piece of queer literature, is much more serious and consequential than that. Get Out by Aniruddha Mahale recites the reality of gay dating through the lived experiences of the writer. 'This is not a self-help book. It might sound like a dating guide. It might look like a dating guide. It might even call itself a dating guide once or twice. But it's probably drunk, lying or mistaken,' explains the writer. Aniruddha, when he was six years old, felt some stirring inside him while watching Rahul Roy in Junoon. What he could not realise then was his liking for men, followed by his clueless, 'long-drawn and traumatic' journey of self-acceptance. He adds, 'That's the thing about courage. You can't purchase it or rent it. It doesn't come in brown paper bags or gift-wrapped packages. It needs to be earned. It needs to be learnt. It needs to be self-taught. It takes a while, but you get there. Everybody gets there in the end. And that's half the battle won.' This book shall thus stand as a testament to being a gay man in India, proud and free.
Below, the author give us more insight into his book and journey.

The Book
Coming to terms with your sexuality and taking your feet out of the closet isn't an easy task — and more so when you do it in a country like India, where minds are as narrow as roads. It's easier said than done when everyday life seems like a battle. But even when you make it happen one day (because one day you will, and you deserve every single moment of it), it's a never-ending process. Those closet doors that everyone talks about, are revolving. Week after week, you will find yourself coming out to friends, family, acquaintances, and (occasionally) drunken strangers at the bar. So this book isn't just a guide to avoiding douchebags in the dating world, it's a memoir (because I speak from great personal experience) that tells you how not to be a douchebag in the dating world.
The Inception
It's funny how the book started as a little something that I wrote for a queer portal a decade ago. That very memorable, 2400-word essay turned into two anonymous columns, and then one night, nudged on by a bottle of wine, slightly intoxicated, I decided to message a commissioning editor asking her if I could interest her in a book idea. That is how Get Out came about.
The Inspiration
Because I grew up mostly clueless about my being and with absolutely no one to look up to, I decided to write about my dating misadventures, not just because they are fun or exciting, but with the goal that only if I could change things for that one young, impressionable gay person today, and not let them have the same terrible experiences I did, I would then believe to have accomplished something.
Identity
Identity is a very fluid term, there are a million other things I identify as, including my sexual orientation. All of these pieces of my identity come together to form this giant jigsaw puzzle that is me. Being queer is just one of the many pieces that make up my identity. Do I like being an out and proud gay man? Yes. Is it the only thing I am? Not really, but it is (most certainly) a part of a whole that makes me who I am. I wear my sexuality on my chest, out and proud. And I believe there would be one day when coming out wouldn't be this big of a deal and no one will have to worry about their words being followed by a kiss to the cheek or a punch to the mouth.
Dating
Conventional ways of finding love are nonexistent when it comes to gay men, so we look for every opportunity that comes our way. As you read this sentence, men here will have devised new(er) ways to meet and mate with each other. There'll be new apps. There'll be new websites. When you don't have safe spaces to look for love, you turn to the internet.
Since we have to limit ourselves to technology (and the occasional friend who decides to set us up with their one other gay friend) to date, you can only imagine how challenging it can be. Black Mirror, the Netflix web series acts as a reference here on how technology makes dating apps look like a hypermarket. To quote a friend, we're all packed together like apples and oranges with the variety of choices acting as our boon and bane.
The Future
Currently, I am working on three different manuscripts — a novel about superpowered young adults who also happen to be queer (but it's not like X-Men), a chance encounter between four people at a park, and a novella that maps the intertwined love lives of four gay men across a span of six years and three timelines.

Text Samridhi Singh
Date 28-06-2022