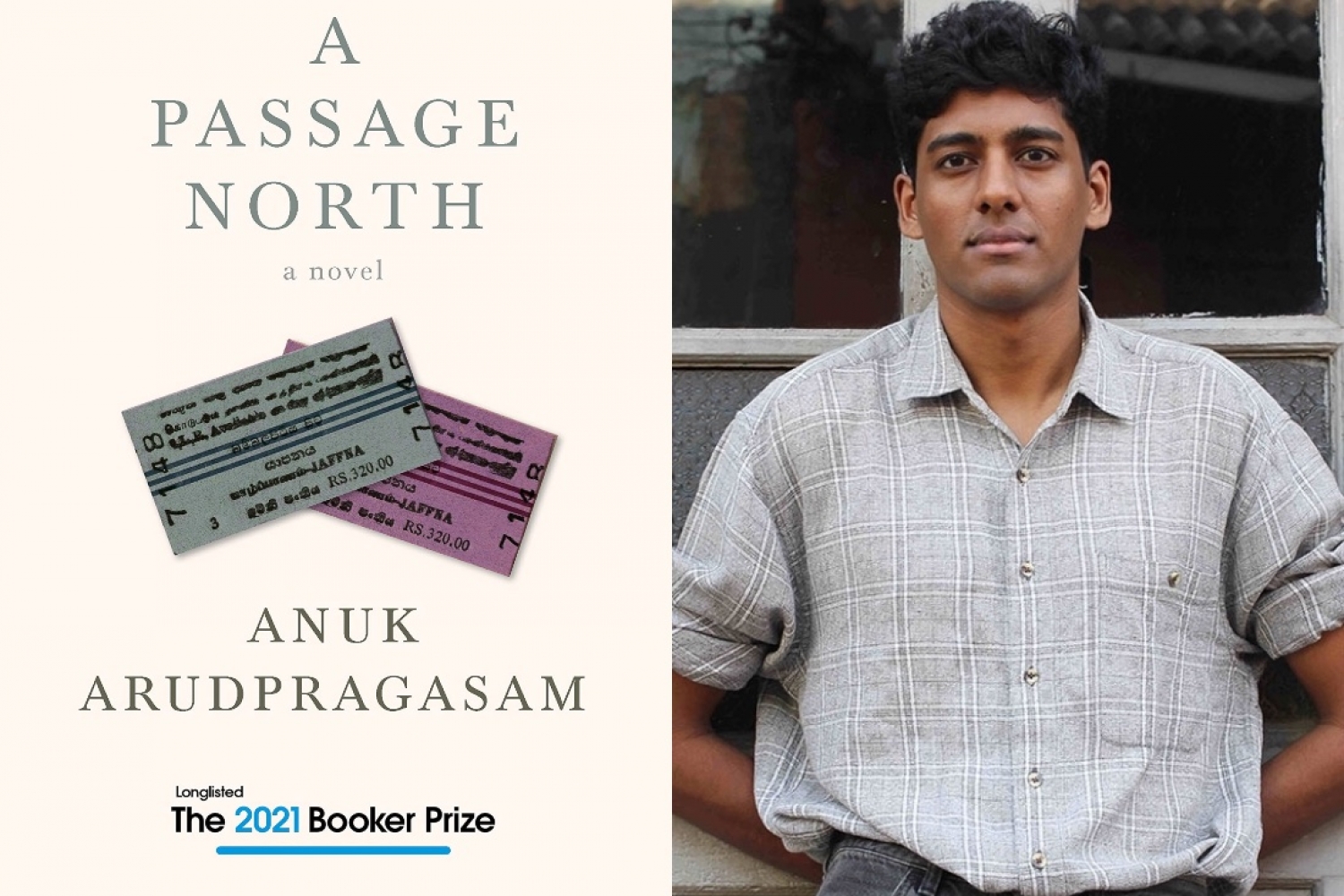 Anuk Arudpragasam: A Passage North
Author Anuk Arudpragasam's second novel, A Passage North, was recently longlisted for the Booker Prize 2021. Platform had the privilege of speaking to the author in 2017, after his debut novel, The Story of a Brief Marriage, was awarded the DSC Prize for South Asian Literature. Both of his books echo of the the Sri Lankan Civil War remarkably, as his debut is set within the tragic circumstances and his sophomore book is set in the aftermath. Hence, we decided to revisit our conversation with him and put together some snippets, in order to give you some insight into the author's life, his writing process and his relationship with the war.
The Author
I was born in Colombo in Sri Lanka but my family is from north of the country, from Jaffna. I grew up in a highly privileged and elitist environment that was far from getting directly affected by the war. In terms of writing, I began at the age of 20. I read a novel called The Man Without Qualities; it is by an Austrian writer from the 30s, Robert Musil, and at the time I was studying philosophy. I was planning my doctorate and I realised while I was interested in philosophy, I could pursue more closely the questions I was interested in as a writer of novels than as an academic.
The Influences
Robert Musil; there's a Hungarian writer called Peter Nadas, especially his book called A Book of Memories, which is very important for me; then Proust's In Search of Lost Time; there's Samuel Beckett, the French novelist Nathalie Sarraute, who I really love, and the Brazilian writer from 60s and 70s, Clarice Lispector. I'm a really slow reader and I don't read much contemporary fiction, but I try to read one novel by a contemporary writer every year in the English language. However, most of the books I read are not written in this decade. I've decided to spend more of my time re-reading than reading.
The Writing Process
I haven't ever taken any writing classes. Writing is largely a solitary activity for me as it is for most people, but I also can't imagine sharing my writing with people when it's at an early stage. I write at all times of the day. I'm a PhD student at the University of Columbia and I study philosophy but it's a funded program an it's seven years long…it's really just a way for me to devote time and money to writing. I write by hand and I write on my computer. I have a few friends I share my writing with, not many. I usually have a few rituals I engage in before I write—I sweep the floor, I make a cup of tea and once I'm done I leave the house. And I need to have many hours of silence.
The War
I guess when the war finished, like most Sri Lankan Tamils, I was somewhat ambivalent. On the one hand while I was happy that there wouldn't be fighting anymore, on the other hand I was kind of worried about the situation of Sri Lankan Tamils now that the government had complete control over the north and east. None of us really knew the circumstances under which the war ended, because the government had banned journalists and independent observers from entering the northeast war zone. That was when all these pictures and videos taken by survivors showed up on the internet and those of us who didn't live in the north and east, came to know better the kind of massacre that took place — 40,000 people died according to a UN report. One of the things that struck me as a Sri Lankan Tamil was, how had I escaped? That's when you realized how much difference there was between us and people who lived in the war-torn areas. We shared a nationality, a culture and a language, but all the trauma they've gone through in the war years, looking at their images, hearing them screaming, looking at their dead bodies, there was so much distance and the novel (The Story of a Brief Marriage) was a spontaneous attempt for me to understand better what happened. To, in some way, bridge that gap, that distance.
Date
23-08-2021
Text
Soumya Mukerji