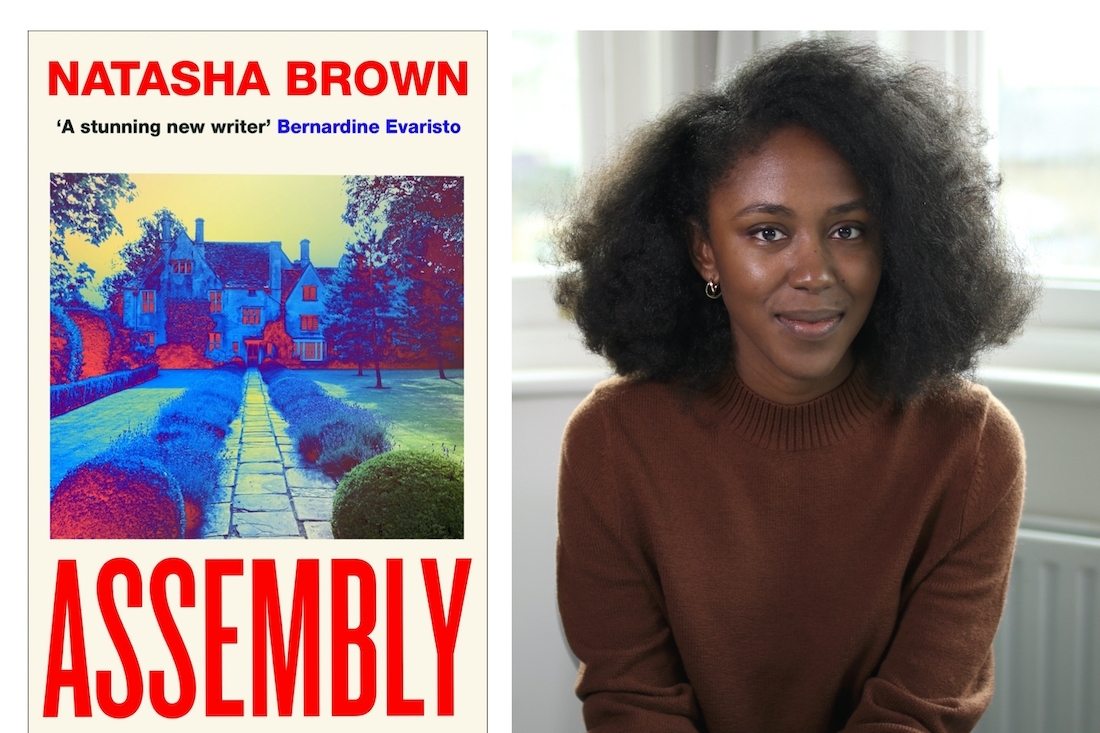 Every once in a while, a voice emerges in our literary landscape that breaks through the established literary canon with its revolutionary work. Natasha Brown's recently released debut book Assembly, attests to the fact that she is one such voice. In Assembly, race, capitalism, colonialism, misogyny, and many other unacknowledged layers of British consciousness are incisively examined. As the narrator of the book, a black British woman, bravely lays bare parts of herself, the courage to take control of her own narrative takes centerstage. As she takes her agency back in her hands, we're acquainted with the jarring reality of her existence, and of many others in her socio-cultural position within the current milieu.
We connected with the author to know more about her and her pathbreaking debut novel.
After working in financial services for many years, how were you led towards the world of fiction?
I've always been an avid reader. But I started writing quite late, signing up for my first class — a weekend short course at Goldsmiths University — back in 2019. My motivations were complex. I knew I wanted to question the relationship between stories and society. Eventually, I decided to approach the phenomenon from within, by writing fiction. It seemed like the best route into it.
What inspired your debut book, Assembly?
I've long been interested in the ways that cultural texts influence our society, and how often that influence is obscured. The motivation with the book was to explore, and hopefully shed light on, that relationship.
What is at the core of the book?
How stories can naturalise ideas, making the political appear factual. And how language facilities this.
Which writers and books informed or influenced your work?
Claudia Rankine, with Don't Let Me Be Lonely and Citizen, was one of my biggest influences. Maggie Nelson's Bluets, Hanif Kureishi's Intimacy, and Lydia Davis' stories all informed my approach. Two essays, Bell Hooks' essay Postmodern Blackness and Roland Barthes' Myth Today, also helped me to decide on an approach.
Could you give us some insight into how you conceived and built the voice of the narrator of the novel?
The narrator's voice came last. I focused on the other characters first: getting to understand their desires, fears, and motivations. How they moved through the world. Once the secondary character arcs were constructed, I allowed the narrator's voice to exist within the remaining space. To me, that approach was key to giving the narration a constricted, passive feel.
Even though the novel is mostly first-person narration, the other character's voices do sometimes burst in, especially earlier in the novel. I feel that an important element of the narrator's character arc is how she takes control of the act of narrating, and developing her critical voice.
What informed your decision to employ stream of consciousness?
The narrator begins with, 'It's a story.' I see her narration style as a curated approach; she is making an editorial decision about what to include, and how to present it — storytelling. That it's often received as stream of consciousness is fascinating to me, it was unintended. But I think it relates to the question of narrative neutrality in interesting ways.
Was there a single driving force, thematically, that was guiding your writing?
Language really was the core — along with the question of neutrality, again. Everything else, it seems to me, hinges on whether our language is up to the task of facilitating meaningful conversation.
How have your own roots affected the creation of this novel?
I imagine that my perspective, as a slight outsider within British culture, allowed me to approach the novel's settings and characters from a slight remove. Britishness is often treated as a default, understandably, in British writing. It was a rewarding challenge to attempt to defamiliarise it.
What kind of challenges did you face with the debut?
Because this isn't a character we see often in fiction, despite being commonplace in life, a big challenge was establishing the narrator's believability early on in the novel. I approached this by leaning on narrative expectations initially, and then attempting to gently broaden out her image as the novel progressed. To me, it was crucial to avoid over-explaining or excessively justifying the narrator's existence, as I felt doing so would indirectly reinforce the effect of erasure.
What do you hope the readers take away from your work?
I like to leave it open! One of the best parts of writing this novel has been experiencing the varied responses to it.
How have you been coping with the pandemic and what will be the new normal for you post it?
It's been a strange time. I'm the sort of person who finds comfort in routine, so I've attempted to maintain a routine despite the volatility of the last year. It seems hard to say what the new normal will be going forward, just yet. For now, I'm appreciating each day as it comes.
Lastly, what's next?
I'm working on some short stories, as well as some essays. It's all in the exploratory stages right now.
Text Nidhi Verma
Date 28-06-2021