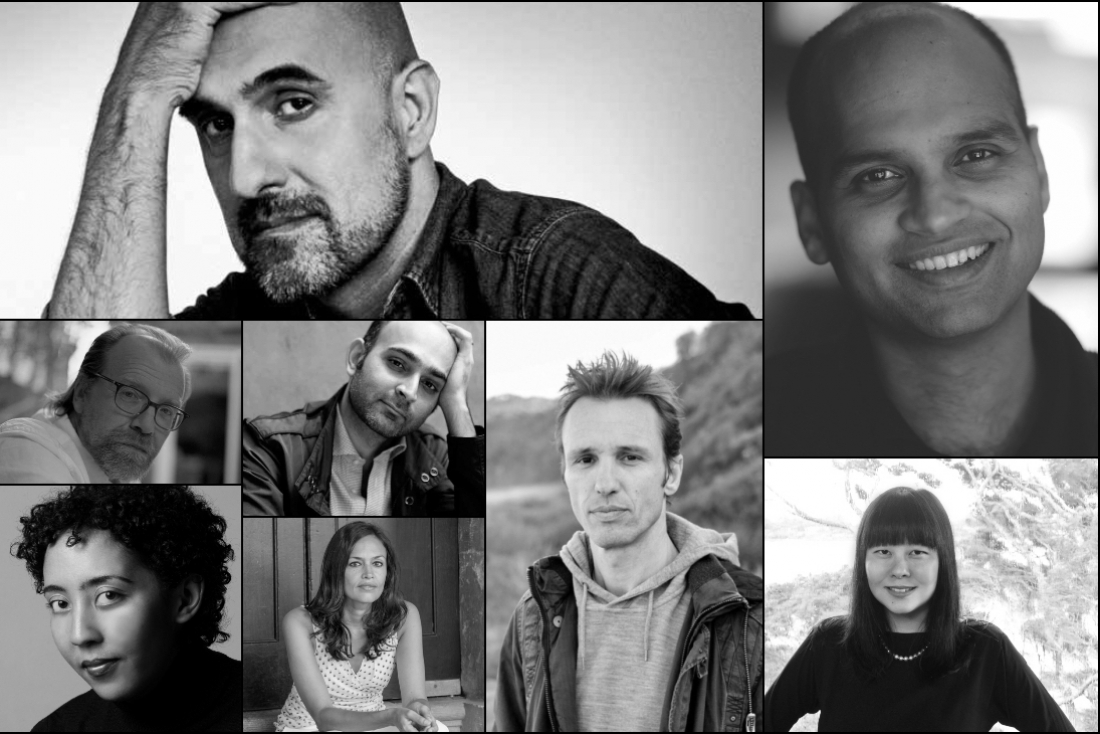 The art of writing is an intensely solitary and subjective process. More often than not, like most other art-forms, writing is seeped in the personal experiences of the writers. A writer's journey says a lot about how his or her books were inspired or written. So, this World Book Day, we take an excursion down the memory lane with some of the most prolific writers of our generation, as they tell us their first memory of writing.
Aravind Adiga: Home work. The first reading and first writing I did were all connected in some way to home work. From the age of about five, I was told that it wasn't enough to be good in school, it wasn't enough even to be in the top 10 in class— I had to be first. Every subject, every exam. For my mother's two sons, the choice that lay before them in life was simple: excellence or extinction. Not until I hit my twenties, did I stop feeling guilty when I was doing writing that wasn't course-related.
Hari Kunzru: The first thing I remember seeing printed was certainly in a school magazine when I was eight, and it was a story about my friends and I going on an expedition to either the arctic or the Antarctic, I can't remember which, and I killed them all off over how much I liked them. It is kind of embarrassing but true.
Lang Leav: I remember writing my name on a piece of scrap paper for the first time. I must have been about five. I showed it to my parents and they were so proud. I can still recall the expressions on their faces. English may not be my first language, but it is my first love. I read vicariously as a child and filled notebook after notebook with my writing. I have written ever since.
Markus Zusak: I think it's being very young, and spelling Thursday wrong because I was confusing it with Tuesday…
Mohammed Hanif: Writing an essay called 'Our Cow' in primary school.
Tishani Doshi: Crouched in the damp grass over the garden wall in Kodaikanal. I am writing in my diary. It is all very self-indulgent and self-pitying, but I am so enjoying it.
George Saunders: When I was about eight years old I wrote a story for school, in which I time-travelled back to 1941 and joined the U.S. Army and fought the Germans, even though I was still eight years old. Not a masterpiece. It ended with this immortal and bloodthirsty line: "He had killed an amazing forty Germans!" A nun gave me a copy of Johnny Tremaine by Esther Forbes a few years later, and I was very taken by the style of that book. I remember walking around for weeks afterward, describing things in the tight, compressed voice of the book. 'Two nuns on pale sidewalk chat.'
Mohsin Hamid: I'm not sure of my first memory of writing, but I can remember the first book I sat to write. I was probably about seven or eight years old and I was in California and I had seen Star Wars, the movie. My first book was in a school notebook—I wrote a kind of galactic space opera with stick figure illustrations of spaceships, battles and that stuff.
Raj Kamal Jha: Kindergarten entrance test, January 1971, St Joseph's College, Calcutta, a school at the end of a lane. I recall sitting at a desk, writing the letter 'S' in cursive.
Namwali Serpell: My father taught me how to read. I must have been four. He took a navy-blue folder—I remember the gold line drawing of the aeroplane on the cover—and taped horizontal strips of card inside it. Then he cut paper squares and drew the letters of the alphabet on them. I was left to play with them, shuttling them around in their slots, like solo paper scrabble.