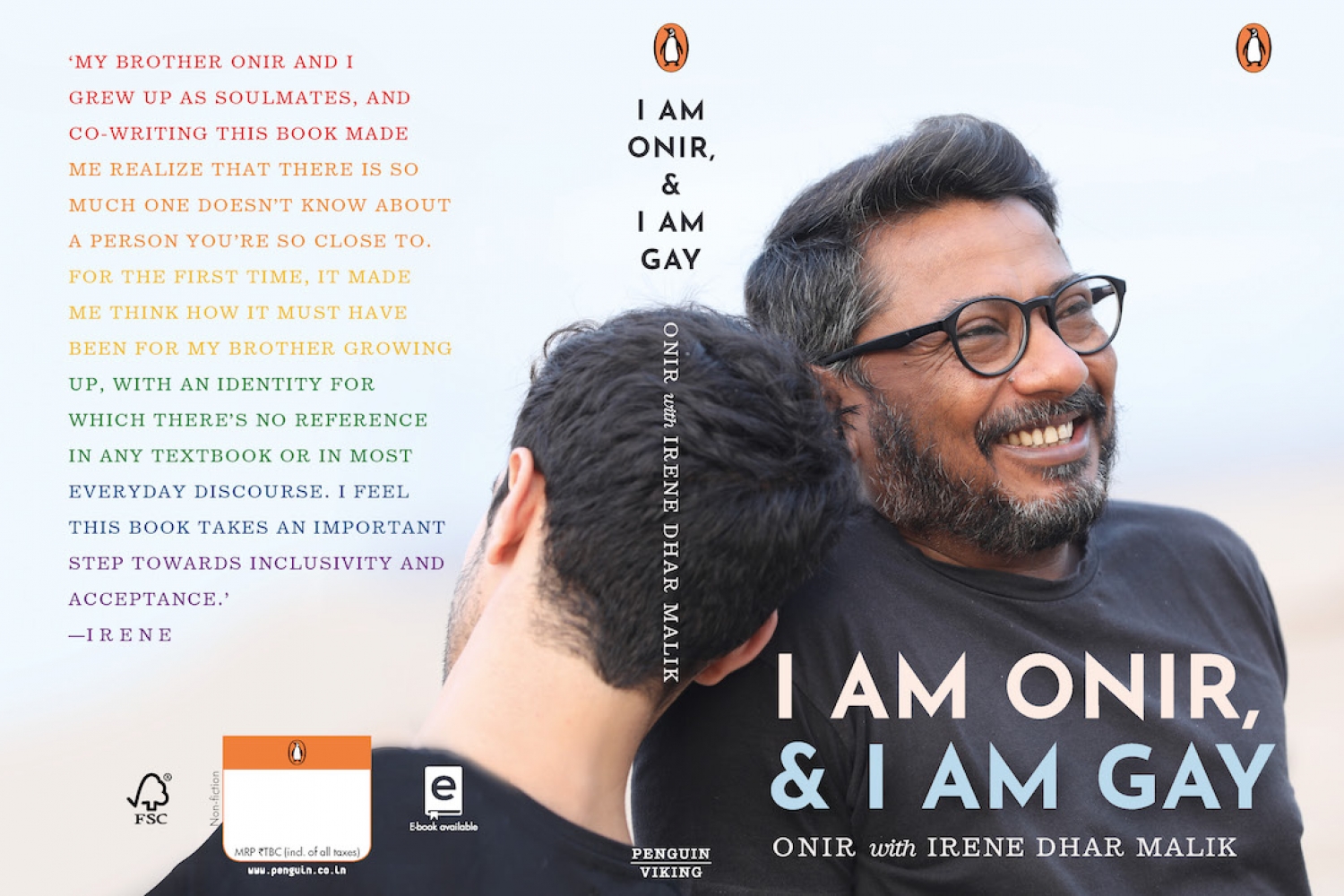 'Equality is non-negotiable,' says the epigraph of filmmaker Onir's recently released memoir, I Am Onir and I Am Gay. Expanding on the epigraph's purpose, he tells me, 'During the controversy regarding the rejection of my film on a gay Major, so many people told me to just be happy with what I had and not push the matter further. The epigraph is about asking why anyone should limit their happiness. Why does anyone feel entitled to tell me how much happiness I should feel? Everyone deserves to pursue as much happiness as they want and do whatever they want.' The memoir, written in collaboration with his sister Irene Dhar Malik, is thus not just a memoir, it is a triumphant book for empowering those from the queer community and be a guiding force.
More excerpts from our conversation with the filmmaker follow:
Why did you choose to write a memoir and not make a film about your life?I was actually in talks to write a different book some years ago when Kanishka Gupta told me that I should pen down my experiences in a memoir. It took him about five years to convince me, and during lockdown, I finally sat down to write the book. I felt that there are very few reference points for people in this country to relate to when it comes to queer experiences. While I was writing the book, it did give me an idea for my next film, Pine Cone. Although, I would not make a film based on the entire book because I feel I am too close to it. Perhaps someone else would be better to turn the book into a film.
Writing a memoir is a rather personal process. Could you lend us some insight into your process?
I wrote this book very smoothly. The process flew very organically. Especially because the process happened during lockdown, it was easier as there were less distractions. And writing it with my sister, Irene, made it easier. The process also brought us both closer together. It was nice to look back at the journey and see the moments that were precious, moments where I've faltered. The highs and the lows. Especially to realise that despite all the hurdles, it has been a very very enriching journey, and that is a very empowering feeling.
Were there any challenges that came your way?
The process of taking legal permission to take names or the fact that some people, who are out and proud, were not comfortable with their names being included so I had to camouflage them, was a bit difficult because I don't camouflage myself. It was something I had to accept overtime. The writing process, otherwise, really flew organically. I would wrote like fifty too eighty pages in a go and then send it to my sister. Maybe because it came from within, I wasn't strictly thinking of the format or a structure. Even in terms of scriptwriting, I am not trained as a scriptwriter. I wrote my screenplays without the technical know-how or thinking of any format. A similar process played out while writing my memoir. The structure of the book came after it was written. It was suggested by the editors at Penguin Random House India and I really liked it.
What do you hope the readers take away from this book?
I hope that it touches and transforms some lives. Especially queer people who are struggling with their identity or in finding acceptance from the society, I hope this book helps them deal with their crises. For the rest, I just hope that this a story that touches them in some way.
Lastly, what are you working on next?
I just finished shooting this film called Pine Cone. It is a story of a gay man and how he navigates over three decades. It has been shot in Kochi, Bombay and Gangtok. Now I am looking forward at the post-production of the film.
Text Nidhi Verma
Date 22-06-2022