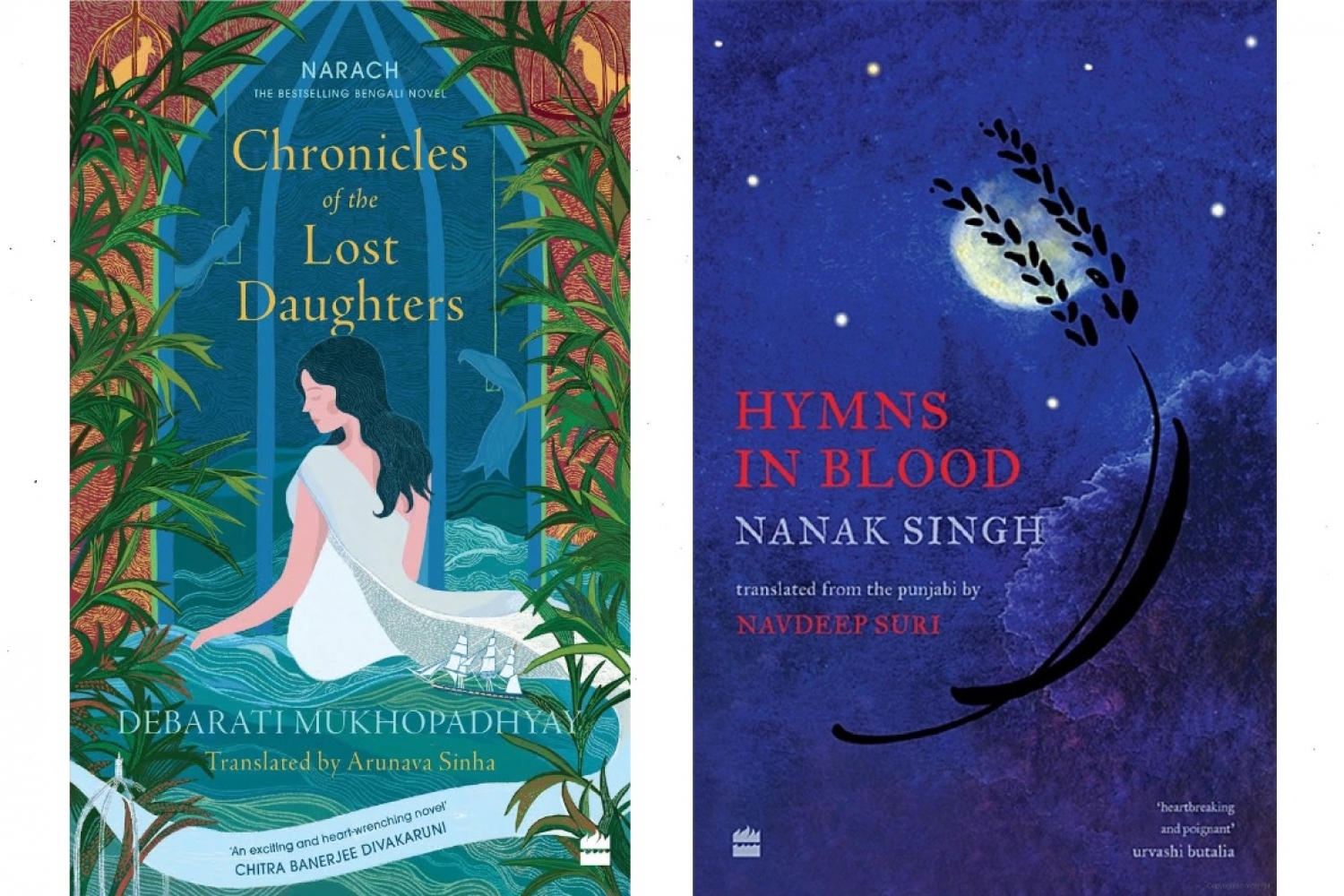 Indian Books in Translation
Tomb of Sand made history this year by winning the International Booker Prize 2022. This remarkable achievement has further paved the way for literary works translated from other Indian languages. There is a plethora of incredible literature from India written in regional languages and this treasure is yet to be explored by the international audiences. Translated works bridge this gap between the astounding diversity of voices, themes, forms, settings, characters, and historicities of literary India and the Western world. Following is a Platform edit of books translated from Indian languages to English to add to your reading list after Tomb of Sand, that have released this year:
Chronicles Of The Lost Daughters by Debarati Mukhopadhyay
Translated from Bengali by Arunava Sinha
Originally titled as Narach, the novel includes historical figures such as Nawab Wajid Ali Shah, Rabindranath Tagore and Dr. Kadambini Ganguly. Set in late nineteenth-century Bengal, it's a beautifully woven literary piece which talks about the lesser known facts of late-nineteenth century colonial Bengal. The piece reminds us of the cruel contractual practice of Indentured labour. Other themes of violence against women, child marriages and caste oppression also make it a page-turner till the very end.
The Greatest Telugu Stories Ever Told
Anthology Of Telugu Stories edited by Dasu Krishnamoorty and Tamraparni Dasu
The collection's stories form an intricate tapestry of Telugu lifestyle. It spans over a century of work by some of the finest writers of short fiction in the Telugu language. From literary luminaries like Chalam, Kanuparthi Varalakshmamma, and Kodavatiganti Kutumba Rao to modern writers like Mohammed Khadeer Babu, Jajula Gowri, and Vempalle Shareef, the book features a diverse group of voices and their stories.
Hymns in Blood by Nanak Singh
Translated from Punjabi by Navdeep Suri
Initially published as Khoon de Sohile, the book tells the story of village Chakri, on the banks of Soan near Rawalpindi. The character Baba Bahana has to leave the village, amid a frenzy of communal violence due the news of the possible partition of India reaching their small idyllic village. The book serves as a heartbreaking and poignant reminder of the tragic change followed by a religious divide.
Rohzin By Rahman Abbas
Translated from Urdu by Sabika Abbas Naqvi
This is the love story of characters Asrar and Hina, who fall for each other at first sight but their story takes a tragic turn. The novel talks of human emotions, specifically love, longing and sexuality as sublime expressions. The author describes the unknown aspects of Mumbai through the eyes of the protagonist Asrar. Love and its absence is explored through a gamut of intertwined lives.
Adam by S. Hareesh
Anthology of short stories translated from Malyalam by Jayasree Kalathil
The book contains stories of darker human emotions like lust, anger, jealousy, vengeance and greed. This collective is an inspired translation of nine astonishing stories about ordinary people and their very diverse fates. What makes these stories invigorating is the author's unique style of storytelling — with a hint of sarcasm and impeccable social observation, this novel is a must read.

Text Samridhi Singh
Date 09-06-2022