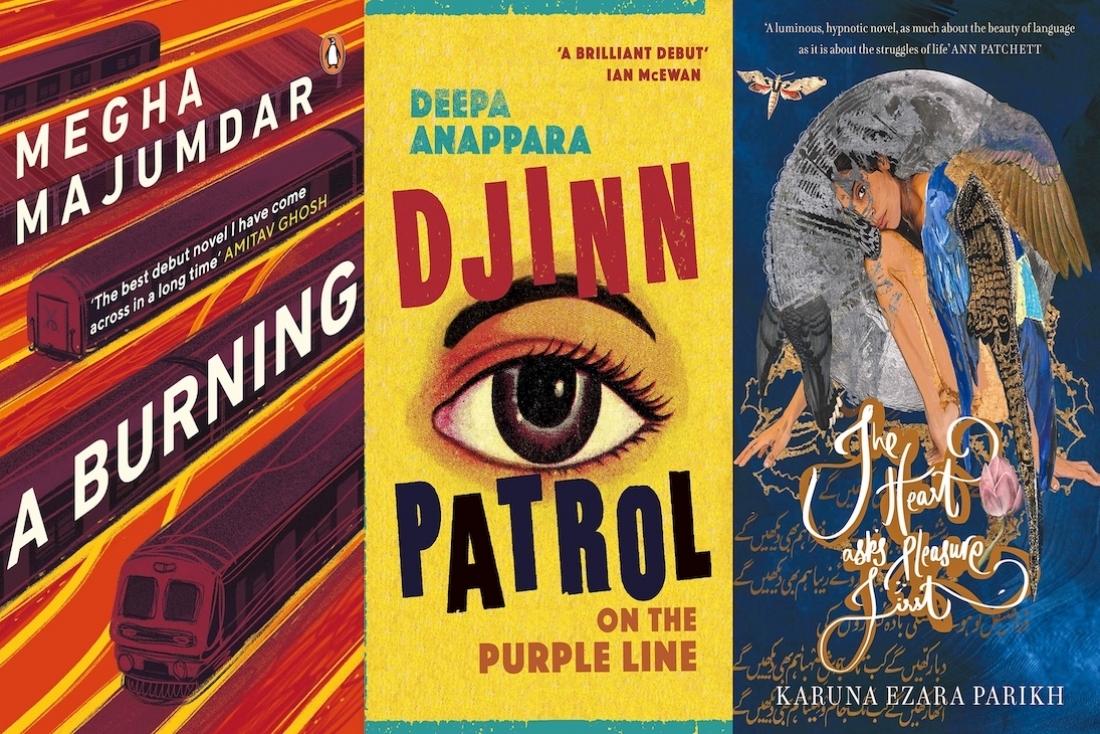 Pathbreaking Debuts of 2020
2020 has undoubtedly been a year of debuts. Some of the most riveting new voices have released their work this year, and found themselves in the running for prestigious literary prizes or attaining the status of bestsellers. Platform looks back at three debut authors we have featured this year, who have remarkably cemented their existence in our literary landscape with their extraordinary debut books.
Megha Majumdar: A Burning
I've been a reader since I was a child — I read everything from folk tales of Bengal to Sherlock Holmes. Reading brought me to writing. It's funny because my relationship with writing has different aspects to it. I work as an editor, so I acquire and help publish others' books, which brings me great joy. In that work, I learn to think carefully about logic and movement and clarity on the page. And I hope that I bring that thoughtfulness to my own writing. It helps me invite the reader into the story, I think!
With A Burning, I wanted to write about the dangerous turn toward right wing politics and extreme nationalism that we see in countries around the world today. And I wanted to write about how individuals— people with loves and dreams and ambitions—survive that turn.
Read the whole interview with the author here.
Deepa Anappara: Djinn Patrol on the Purple Line
I've always wanted to write and journalism seemed like one way to do that, because it meant earning a livelihood while writing. It seemed to offer much more financial security than just writing fiction, and so I became a journalist because that meant that I could engage with the world around me through writing. It has just so happened that its taken me longer than most people to make the transition from journalism to writing fiction.
Djinn Patrol on the Purple Line really came from the work that I had done as a journalist. I used to write about children's education, about the impact of religious violence on them and how they would have to drop out of school. I was also aware of the stories of children who go missing from neighbourhoods like the one in which Djinn Patrol on the Purple Line is set. Also, how the police don't help them and because I was writing about children, I was also interested in their point of view and how they made sense of these disappearances of their friends or how lived in a neighbourhood where these disappearances were commonplace and how they dealt with these fears and horrors unfolding around them. So this book is really an attempt to answer all these questions through fiction, from a child's perspective because by necessity, when you're writing a news report of a child's disappearance, you also erase the child's voice as well.
Read the whole interview with the author here.
Karuna Ezara Parikh: The Heart Asks Pleasure First
I remember reading Amit Chaudhuri's A Strange and Sublime Address and realising that everything I had read until that moment was child's play. I must have been 12, and I was reading all the young adult stuff one is meant to and then I read this, and I knew immediately that it was different. It's only later, more recently, that I sort of stopped and said to myself, ohhhh that was the shift to literature! At first I wrote poems - notebooks and notebooks full of them. But I didn't know you could 'be a poet'. I didn't understand how one could. I would send poems to the newspaper. No one ever wrote back of course. I think it's why I studied Journalism eventually. It was the only way I thought I could, maybe, make any money writing.
In 2003 I met a group of Pakistani boys and became very embedded in friendships that felt very much like home and family. Our conversations and connections over the years became the lens through which I viewed Indo-Pak relations in some sense - devoid of politics, steeped in similarities. The story for The Heart Asks Pleasure First began to brew at the time and I knew I always wanted to write something that dealt with the complexity of those friendships but which was rooted very much in today and not at the time of partition. Yes, it's impossible to write about India and Pakistan together without referencing 1947, but there are new stories to tell as well.
Read the whole interview with the author here.