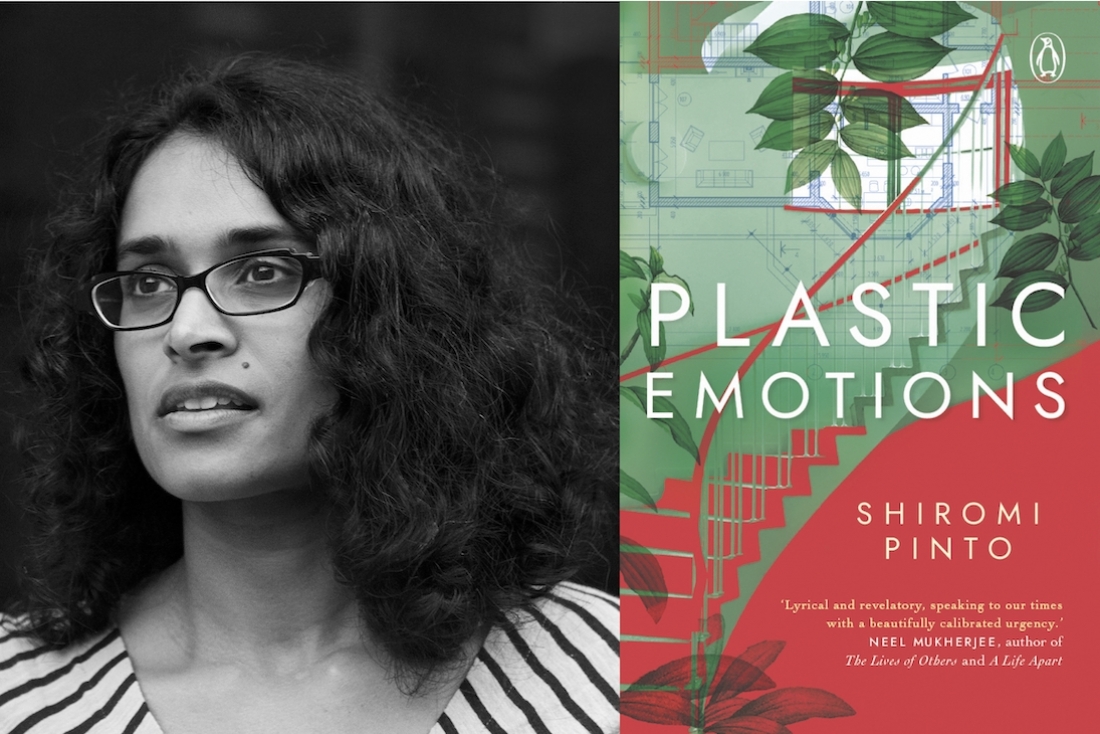 Plastic Emotions
Shiromi Pinto
'The Architect, by his arrangement of forms, realises an order which is a pure creation of his spirit; by forms and shapes he affects our senses to an acute degree, and provokes plastic emotions.'
Pinto uses these lines by Le Corbusier as one of the epigraphs to her book, aptly titled Plastic Emotions. Yet, Le Corbusier is not just referred to in the epigraph. He is an important character in Pinto's book that brings to life a forgotten feminist icon, Minnette de Silva. One of the most important figures of twentieth-century architecture, Minnette de Silva was trailblazing South Asian woman at a time of great turbulence across the globe. In a gripping and lyrical story, Shiromi Pinto paints a complex picture of de Silva, charting her affair with the infamous Swiss modernist Le Corbusier and her efforts to build an independent Sri Lanka that slowly heads towards political and social turmoil. The competence of the female genius and the politics of the power dynamics between two icons in love takes centerstage in Pinto's beautifully crafted book.
We got in touch with Pinto to know more about the book and her relationship with de Silva. Excerpts follow:

How did your relationship with the written word begin?
I'm a pretty ordinary person, really. My childhood was spent dreaming of other worlds – I was a lonely kid with occasionally odd interests. I remember desperately trying to get to Narnia one summer by sitting in my cupboard for several hours a day. Such exploits were common with me. I read copiously, if randomly, and eventually decided to create my own worlds by writing them around me.
How were you led towards the story of Minnette de Silva and Le Corbusier?
A friend of mine, who once worked for Minnette de Silva, told me elaborate tales of this woman from Sri Lanka who'd known Henri Cartier-Bresson, Picasso, Huxley – and of course, Le Corbusier. I was astonished that I hadn't heard of her before, so I did a little research of my own – and was instantly captivated.
Why did you feel it was necessary to tell Minnette de Silva's story and what kind of relationship do you share with her?
What shocked me most about Minnette de Silva was the fact that she is virtually forgotten. Outside her immediate circle, only academics and experts really know of her. This, to me, is a tragedy that needs to be reversed somehow. I think of her as someone I would have loved to have met, although I am also a bit intimidated by her – the real her, I mean. I often wonder what she would have thought of my novel. The words, "How dare you!" come to mind.
Can you take us behind your creative process while writing this book and what kind of research went into it?
Creating this novel involved a lot of research followed by a lot of staring into the middle distance. Research-wise, I did everything from visiting as many Corb and Minnette builds as possible, to reading their writings – including their correspondence - to reading critiques of their architectural work. I met people who once knew de Silva as well. It was a painstaking process that could have gone on and on, but really, all I needed was a springboard for the book itself.
What were some of the challenges you faced while writing this book?
Fictionalising historic figures is always a challenge. You have to respect the facts – or at least root your story in them – to give your characters credibility. So, I had to approach these two figures with respect – even love – before coaxing them into my version of their lives. I like to think they came willingly.
What was your main intent while writing this book and what do you hope readers take away from it?
Why do any of us write? First and foremost, I wanted to tell a good story. I wanted that story to say something about the political reality Sri Lanka eventually found itself in. At the same time, I wanted to resurrect the reputation of a woman whose contribution to architecture has largely been forgotten. I hope readers are intrigued enough about whatever they find in my novel to find out more.
Lastly, what is next for you?
I have a few things in mind, but I keep nascent thoughts like that private to let them germinate. So, for now, I expect a lot of thinking and reflecting are what's next. And probably some research.

Text Nidhi Verma