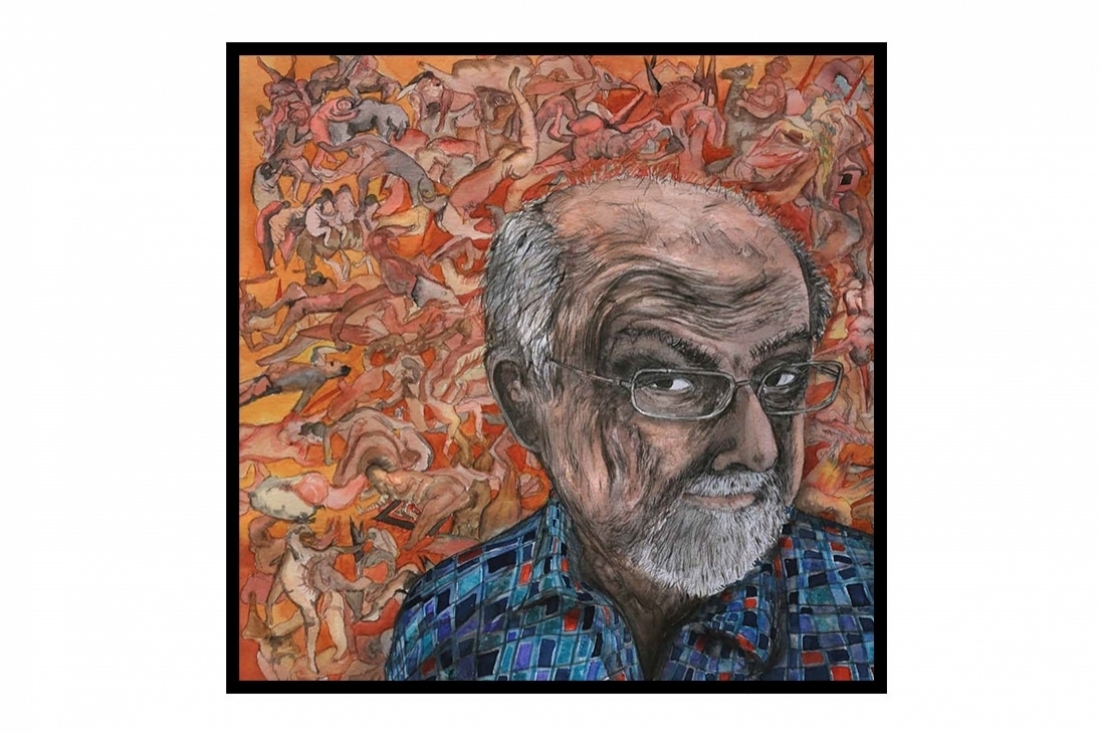 Art by Nityan Unnikrishnan
The world of Salman Rushdie's literature is a world that comes into existence very rarely. Seeped in magic and courage, Sir Ahmed Salman Rushdie's books are born out of pure genius. His book, Midnight's Children, not only received the 1981 Man Booker Prize, in 1993 and 2008, it was awarded the Best of the Bookers -- as the best novel to have received the prize during its first 25 and 40 years. He truly is a literary icon of our times, and an author whose literary contribution will possibly be insurmountable for a long time to come.
As he celebrates his 73rd birthday today, we decided to dig further into the author's life and have put together five lesser known and insightful facts about him.
His first novel did not get published: Titled The Book of Pir, Salman Rushdie's first novel was rejected by all publishing houses. His debut novel was actually a book titled Grimus. Unfortunately, this book did not receive much critical acclaim either. However, the author quickly rose to prominence with the release of his second book, Midnight's Children.
His earlier jobs include copywriting and acting: Salman Rushdie worked as an actor for some years in London post his involvement in theatre during his college years, and also tried his hand at television production in Karachi. After finding success in neither, he began working in advertising as a copywriter, which finally led him to receive recognition.
His big screen cameos: The author can be seen in films like Bridget Jones's Diary, where he plays himself, and also in the film, Then She Found Me, as Helen Hunt's gynaecologist.
His Knighthood: In 2008, despite immense backlash by some countries, Salman Rushdie was knighted by Queen Elizabeth II, which formalised his standing as a Knight Bachelor. He was awarded the knighthood for services to literature in the Queen's Birthday Honours on 16 June 2007.
His fondness for One Hundred Years of Solitude: In an interview with Koel Rinchet Purie, also featured in our Literature Issue of 2010, Salman Rushdie said, 'I am very fond of One Hundred Years of Solitude. I think it's a great novel, and in my lifetime, it's probably one of the greatest novels ever written. And, I wish I had written it.'