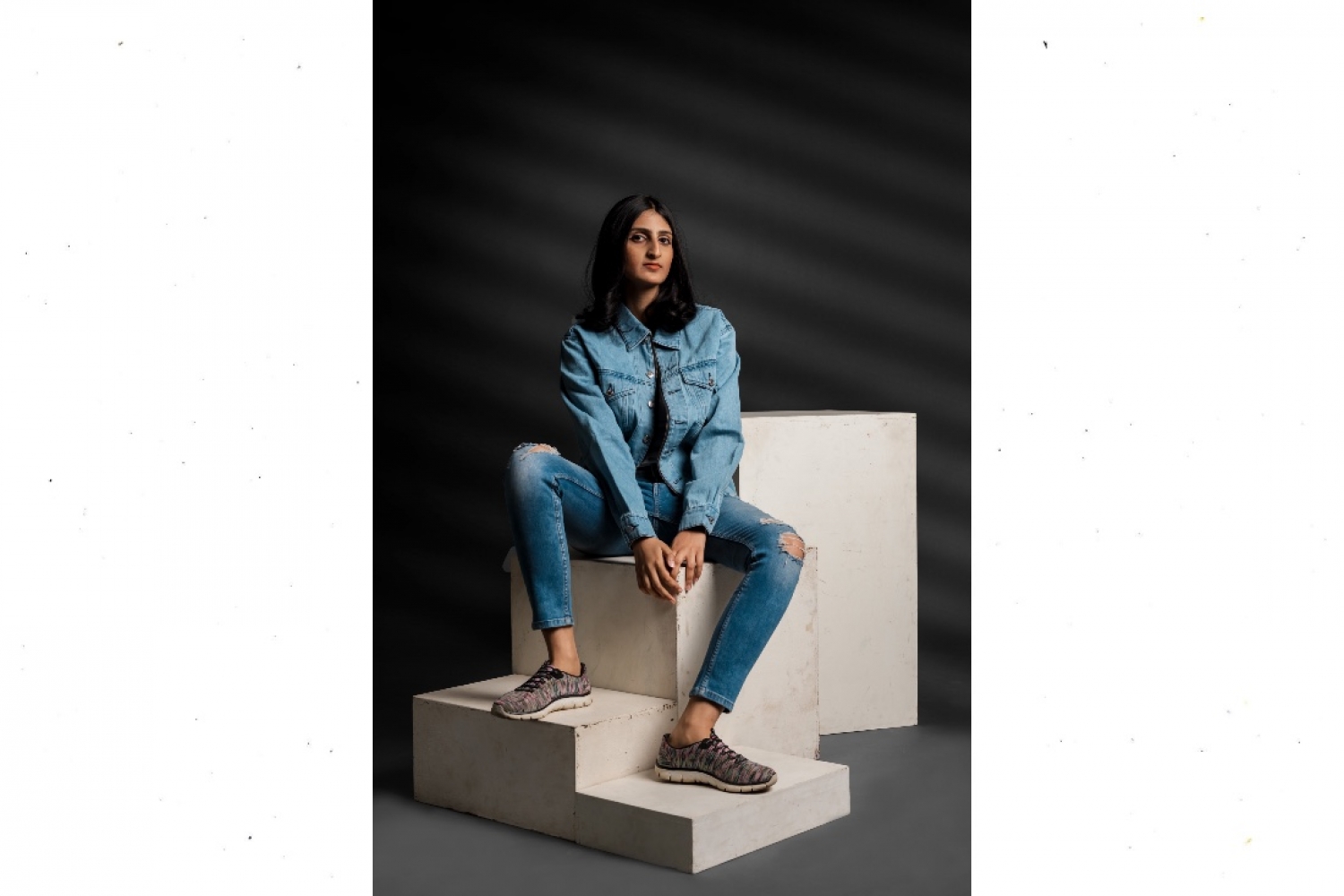 Aditi Iyer: Delete Your Number
Following 2021's poignant EP Dollhouse, the 17-year-old singer-songwriter embraces vibrant electro-pop in her new single Deleted Your Number. The Mumbai-based 12th standard student, has become the Youngest Indian Artist to simultaneously hit the No.1 spots on coveted global radio platforms, along with making a grand debut on the much sought-after DRT Mainstream Top 200 Charts, where the opera-trained prodigy, features alongside the biggest global music icons such as Dua Lipa, Justin Bieber, Ed Sheeran, Adele, Taylor Swift, Olivia Rodrigo & The Weeknd
The class 12 student offers a sprightly new single after the brooding dark pop of last year's well received four track EP Dollhouse. On Deleted Your Number, Aditi pens a perfect breakup anthem to dance away your heartbreak fatigue to her poised, opera-trained vocals. The track is based on the idea that life is too short to care about people who do not see your value.
The Mumbai based singer–songwriter has delivered her emotions over crashing sounds, gentle harmonies and sparkling guitar strumming in a slick production by well-known singer-songwriter/producer Rohan Solomon. Deleted Your Number generously uses steadily building synths paired with a dance pop beat. Aditi bares unprecedented vulnerability for all her seventeen years on the climactic bridge before reclaiming the cheery spirit of the single. Talking about the conception of the track, Aditi says, "I felt like exploring a different facet of my songwriting. 'Dollhouse' extends a listening ear to one's pain while Deleted Your Number asks them to get over it. Musically, it reflects this with a Top 40 upbeat vibe. It's almost akin to telling someone to dance their problems away rather than to cry about them."
Aditi released her first original composition at the age of 10 called Who You Are as she began her musical journey at the tender age of two. She spent most of her childhood singing and performing complex Western Classical and contemporary pieces at home. These iPad renditions were flawless productions much before she even received any formal education in music. Aditi received a standing ovation from the judges of Next Star Romania (equivalent of an Indian Idol) after delivering a spellbinding performance the same year. As a teenager, Aditi released her first EP 'The Girl They See' in 2020. A prolific young singer, Aditi has worked on enhancing the range and dexterity of her voice from a very young age.
While still in school and preparing for Class 12 exams, Aditi proved her prolific prowess as a songwriter by releasing her second EP in August 2021 whose 4 haunting tracks explored the darker facets of relationships. Deleted Your Number moves away from the haunting themes of Dollhouse – both sonically and lyrically — and showcases her growth as an artist by asking listeners to groove despite the pain, instead of dwelling on it. "I felt that I wrote about a lot of dramatic things that were huge milestones for people, but I strangely never explored the minute details. Deleting someone's number after a breakup is something we don't often talk about but it's something a lot of people do and is ultimately a big step in removing someone from your life even if it isn't as dramatic as the breakup itself," adds Aditi.
Aditi is inspired by the songwriting skills of Taylor Swift and Olivia Rodrigo, for the manner in which the two popular international singers make one visualise emotion through their lyrics. So, her achievements on global radio platforms, particularly DRT Mainstream Top 200 is even more special since she features alongside her above mentioned music idols.
Aditi Iyer has just become the youngest solo Indian artist to simultaneously hit no.1 spots on two coveted global radio charts namely, World Top 200 (Indie), Europe Top 200 (Indie) along a grand debut on DRT Mainstream TOP 200 alongside her fav pop icons Olivia Rodrigo, Taylor Swift , Adele, The Weeknd, Ed Sheeran, Justin Bieber and Doja Cat and more. This ranking in the DRT Mainstream Top 200 (along with the 2 no.1s), makes her the youngest artist from India to achieve this feat on debut. These are radio's biggest charts that track 30 million songs annually and very few Independent musicians make it here, mostly artists from big labels dominate these charts. It is a very rare achievement for any young global artist.

Date 25-05-2022