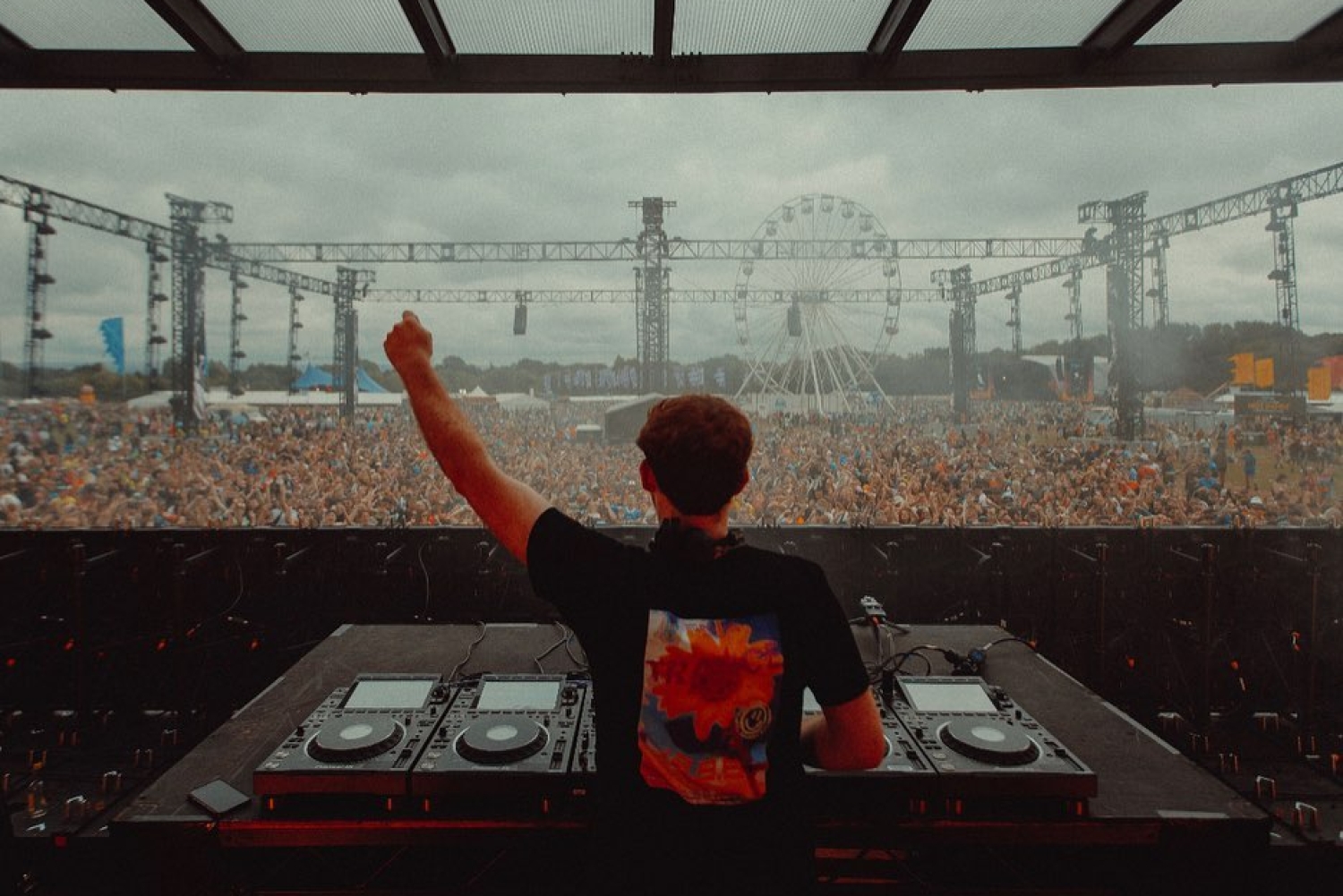 DGTL (pronounced digital), the global festival giant, returns to India with a power-packed and unmatched lineup of international and local acts across Bengaluru (November 17th & 18th at The Lalit Ashok) and Mumbai (November 18th & 19th at Nesco Center).

The first wave artist line up included stellar acts like the legendary minimal techno proponent Richie Hawtin, popular Brazilian techno artist ANNA, music & fashion powerhouse Patrick Mason, the dynamic Dutch electronic music group Tinlicker, enigmatic versatile & enterprising Konstantin Sibold, tastemaker and one of Europe's newest imports on the global techno circuit, Onyvaa and acclaimed afro-house selector Kilimanjaro will add to the festival's international energy. Attendees can also anticipate the remarkable return of Indian acts Axl Stace, Likwid, and Deep Brown, following their exceptional performances in previous editions.

"We are thrilled to announce the return of DGTL festival in India for its third edition," says Festival Director, Ellen Evers. "The growing excitement and anticipation from our incredible audience in India continue to inspire us as we gear up to bring an unforgettable experience to Bengaluru and Mumbai this November 2023", she says.
DGTL INDIA FINAL WAVE ARTIST LINEUP
The final wave artist lineup includes popular Berlin-based techno and house producer/ DJ and founder of record label Innervisions, Dixon, Munich-based crowd favourite Innellea influenced by melodic trends and cinematic soundscapes in electronic music and Partiboi69 — with one of the biggest cult followings in the dance music scene known for his ghetto house, miami bass, electro & Detroit techno genres — will be some of the highlights of the festival.

Some other stand out acts include Jensen Interceptor with his versatility across techno and his lethal twist on Detroit electro, Acid techno boss Dr. Rubinstein, known for her smashed-out and empowering selections and Rebuke — a star from the Irish underground music scene. Completing the lineup are some of the most exciting acts on the scene, Sally C — known for her inspired selector skills and Juliet Fox — one of the most multi talented DJs and producers, will be a treat for music lovers.

Attendees can also expect exemplary performances by some of the most renowned names from the local scene with spectacular live acts and many new sounds to discover. Duo Tech Panda & Kenzani with their one-of-a-kind music celebrating Indian culture through Indian electronica, the popular Ankytrixx — a force in the electronic dance circuit in India, Bullzeye with his mix of all forms of techno and house, and Bengaluru-based Tasneem known to blend sounds, melodies and tunes will create an unforgettable experience.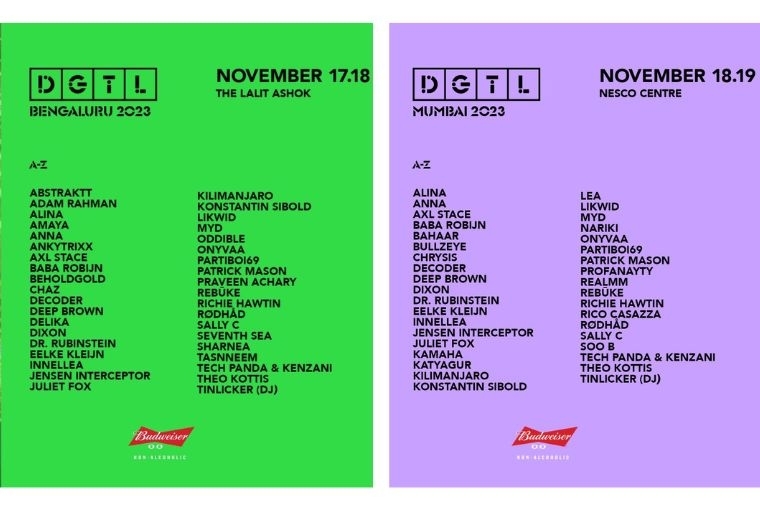 "We pride ourselves on being true purveyors of electronic music, with an innate passion that runs deep in our DNA. At DGTL, our commitment to showcasing the full musical spectrum, ranging from disco to house, from intelligent dance music to techno, and everything in between, sets us apart. Our approach lies in meticulously curating a balanced programming, providing a platform for emerging talents, nurturing their growth, and fostering long-lasting relationships with artists right from the outset. We can't wait to bring this to the thrilling scene in Bengaluru and Mumbai", adds Ellen Evers.

The venues will transform into impressive warehouse style industrial spaces across four stages: Modular, Generator by Budweiser, Gain by Armani Exchange and Frequency with DGTL's signature cutting-edge stage and lighting designs. State-of-the art visual experiences and impressive stage lights powered by innovative LED panels, moving lights and headlights will create an iconic look to the stages. The festival is known for designing impressive stages within raw, industrial settings; partnering with the best VJs, DGTL creates mesmerising light effects and visuals.


Words Platform Desk
Date 16.11.2023