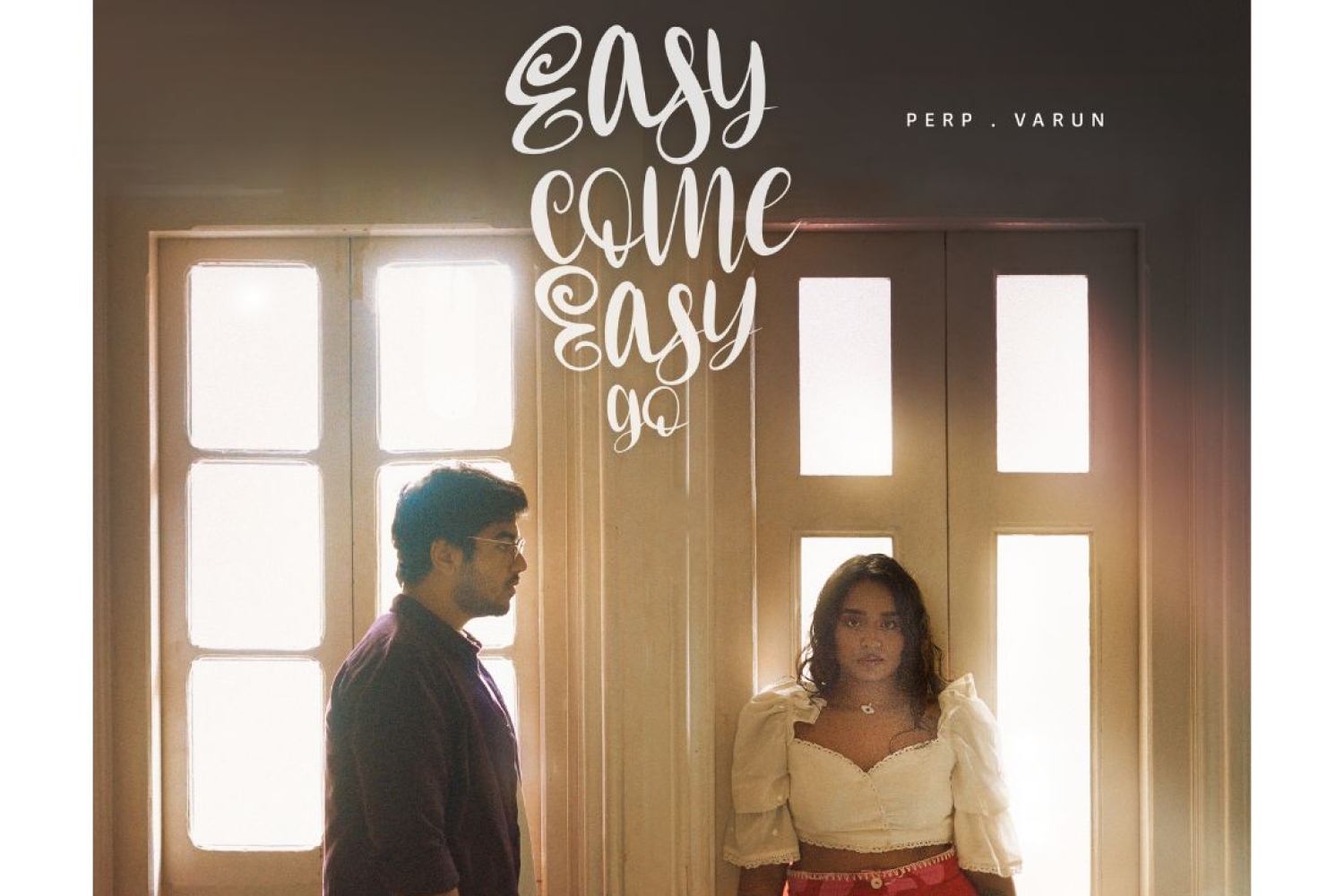 Mumbai-based singers and songwriters Perp and Varun released their new single 'Easy Come Easy Go', which is an ode to the fleeting nature of modern life where instant gratification and celebration of what's new reigns. Inspired by Perp aka Urmila Sivadas's dating stories and the paradox of how the world has made the pursuit of love seemingly easy yet dauntingly difficult to sustain, 'Easy Come Easy Go' captures the superficiality and transience of modern day dating.

Releasing under the Mumbai-based label Robach Music Group, the highlight of the short-and-sweet single is the lyrical prowess of its two artists – aided by minimal instrumentation – drawing you into a world that feels familiar. Interestingly, the title of the song doffs its hat to Freddie Mercury – 'Easy Come, Easy Go' are lyrics from the popular song 'Bohemian Rhapsody'. "The track captures the essence of our current era, from finding love to making art or travelling the world where everything seems to effortlessly work itself out, resulting in a diminishing sense of preservation and value," says Urmila.

"Today, connections are made and broken with ease, and the allure of constant novelty or 'FOMO' tempts us to be everywhere at once - the song explores how this "easy-come-easy-go" culture may impact the true worth of our endeavours," says the Berklee graduate Varun Agnihotri, adding, "It invites listeners to contemplate the significance of our actions and relationships in an era of constant movement and change." Perp and Varun are frequent collaborators - with 'Easy Come Easy Go' their third song together, after 'Best Friend' and 'Weatherman' – and it's clear the two share a special collaborative energy. "This release holds a deeply special place in our hearts as the songwriting process was nothing short of a natural flow of creativity. The lyrics carry significant meaning to us, and we made a conscious decision to craft a simple vocal melody without overwhelming instrumentation," Urmila adds.

Varun, who played the guitar on Easy Come Easy Go, echoed his collaborator when he said, "This approach allowed us to preserve the essence of the story, making it the central focus of the song. The result is an intimate and personal piece that we poured our hearts into, and the experience of working on it together was absolutely incredible." 'Easy Come Easy Go' will be available across all streaming platforms on September 1.