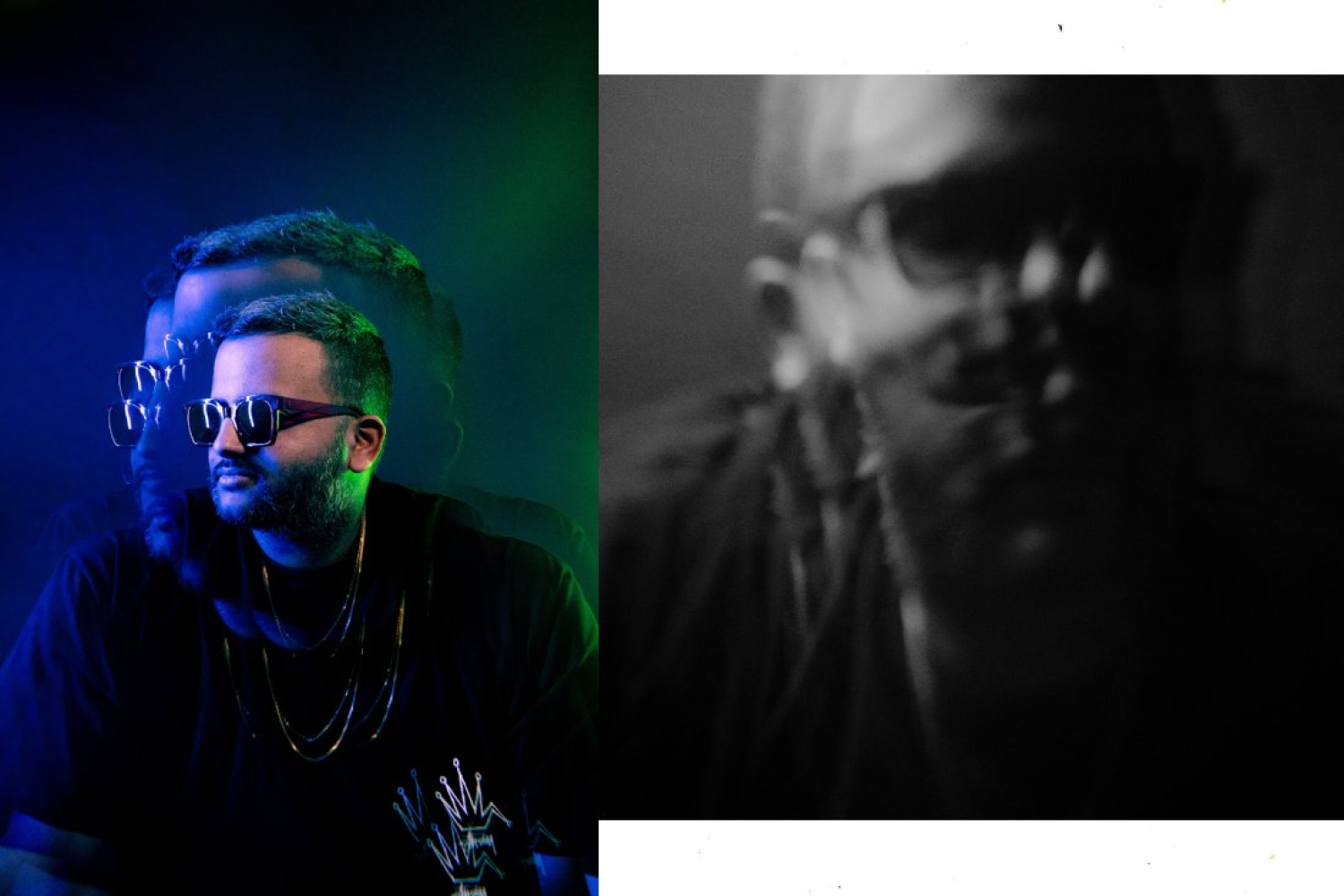 Photographs: Meghan Katti
Hashbass creates Infinite Worlds
One of India's premier bass guitarists, the New-Delhi born and Mumbai-based Hashbass aka Harshit Mishra, is also one of the independent scene's most prolific musicians. After a highly-regarded showcase, House of Hashbass at Lollapalooza 2023 in January, and arranging Holi Re Rasiya, the Maithili Thakur x Seedhe Maut x Ravi Kishan x Mahan track for Coke Studio Bharat in February, Hashbass is now back with his own production, the synth-laden Infinite Worlds.
Featuring his favourite collaborator Warren Mendonsa of Blackstratblues on guitar, the punchy synths of Infinite Worlds work as a time machine, transporting you to a world of video game arcades, roller blades and neon lights. Infinite Worlds, with its wobble bassline, is Harshit's homage to the 80s. "I stumbled upon this bass sound and created the bassline, and since I'm such a big 80s music lover, quickly came the synth chords and drums. And it soon became Infinite Worlds," he recounts.
Another highlight of the track is the guitar solo by Mendonsa, whom Harshit regards as one of his greatest blessings. "Warren and his energy and his ability to recreate the music I can hear in my head is a blessing," Harshit says, before adding, "He always says more through his guitar and that resonates with my soul and my music."
Harshit's eclectic taste in music stems from his love for Yellowjackets and J Dilla, as well as the structured sounds of gospel and Indian Carnatic music juxtaposed with electronica, funk and jazz, and can be heard ringing through the music he releases as Hashbass. Infinite Worlds is the first of many releases for Harshit this year as he gets ready to release two more EPs this year with the first one, Solo At Your Party scheduled for release in July 2023.
Listen to the track here
Words Hansika Lohani
Date 24-05-2023