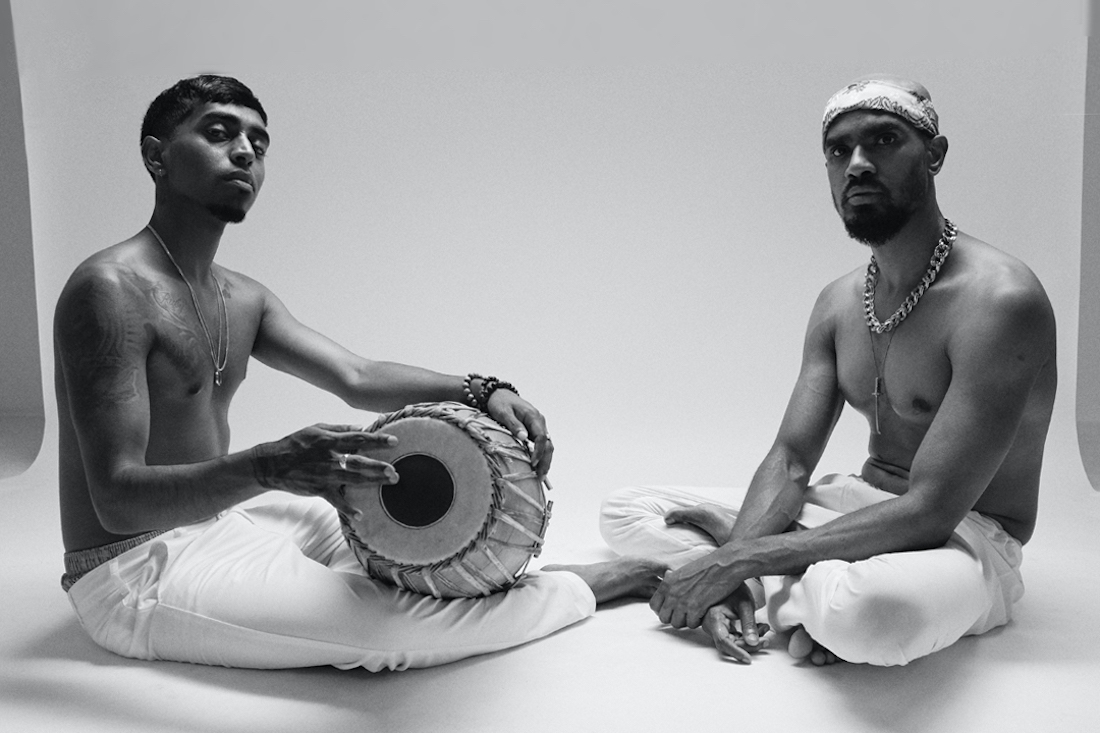 One Hundred Thousand Flowers
After a multi-city tour of India earlier in the year, and a slew of releases in the spring, Toronto-based Tamil artist Shan Vincent de Paul is readying for his third studio album Made in Jaffna, the lead single of which, titled One Hundred Thousand Flowers, was recently released. Known to many for his razor-sharp songwriting, skilled rapping skills and strong visual aesthetic, SVDP has been at the forefront of the global South Asian arts renaissance in Canada and his latest single is possibly his most powerful work to date.
Holding no punches, the song addresses the Tamil genocide carried out by the Sri Lankan government, especially during the 26-year-long civil war that tore the country apart. Produced by fellow Toronto artists Yanchan and La+ch, the song puts SVDP's lyricism on full display, while touching on themes of resilience, accountability, and identity. The production moves from haunting strings, mridangam, and trap drums, to gradually exploding into a full-blown punk anthem.
Born in Jaffna, Sri Lanka, Shan and his family fled the country due to the civil war and arrived in Canada as refugees. His music forces listeners to ask themselves tough questions tied to fame, popular culture, identity, and humanity itself. The song will serve as the centrepiece to Shan's upcoming Made in Jaffna LP. Here's a low-down on the musician's journey and the upcoming album.
Could you tell us a little about yourself and your journey so far?
I was born in Jaffna and moved to Toronto with my family when I was six. I grew up in a suburb called Brampton and eventually settled in downtown Toronto. I studied English and Anthropology at the University of Toronto. After being a part of a different rap groups, I released my solo debut album in 2016.
How did music find its way into your life?
I've always been a creative soul, music was just one of the avenues of expression. It wasn't until I heard groups like OutKast and Hieroglyphics that I was propelled to pursue it full time.
You found your passion in rap music when you were in high school. Can you tell me a little more about that time.
Those were my formative years. That's when I fell in love with rap. Music and art weren't prevalent in my house, which is why I fell in love with rap even more deeply. It was something I had discovered on my own and had an immediate love for. I started rapping when I was 16. My early influences were Nas, Hieroglyphics, Outkast, DMX, Biggie, Big Pun, Big L, RasKass, Fugees, and that era of artists. I was always drawn to lyricists growing up. I loved studying and revisiting verses, and discovering new things in them, each time I listened to them. Most of my time was spent practicing, learning the craft and sharpening my skills. I was still finding my voice, participating in various groups and learning about the industry.
What inspires you as a musician?
My experiences, my relationships and my daughter. Artistically, I'm influenced by a lot of films and visual art. Since I wasn't trained musically, it's easier for me to approach my music visually.
Let's talk about your latest album, Made in Jaffna.
It is definitely my most autobiographical work to date. I've been working on it for the last three years. My first album, Saviors, was a conversation with God, and second album Trigger Happy Heartbreak, was a conversation with my lover. Made in Jaffna is for my community, my Tamil community, my South Asian community. It expresses many things I've held back on previous albums because I feared they would fall on deaf ears. I finally have a platform where people are listening, so I'm giving it my everything. There are no filters on this record, and I speak some harsh truths. I might end up losing some fans when I release it but the message is bigger than me, bigger than music. There are certain things that must be addressed, and that is what the record will do.
Tell us about your new single and the inspiration behind it?
This is easily the most important song of my life. I feel like I have spent my life mastering my craft just so I can write something like this. Our community still has so much healing to do and is still dealing with the aftermath of the war. There has been no justice or accountability for the genocide carried out against the Tamil people in Sri Lanka. This song was a way for me to channel the frustration and anger of feeling ignored as a community, and hopefully raise awareness about what happened in Sri Lanka.
Do you find solace in music?
For sure, it's been my saviour. There's nothing that my art can't get me through.
What defines your voice as an artist?
My songs talk about everything from love, perseverance, god, relationships, sex, culture, material wealth and spirituality. There is no limit to what I write about.
Living in Canada, how do you explore your identity through music?
My Tamil connection seeps down through my family. My parents would have the Tamil radio on most of the day. I grew up in a Tamil household but my neighbourhood was not Tamilian, as we were one of the few Tamil families in Brampton at the time. I've always felt connected to my Tamil roots personally, but artistically my influences were definitely American rap, that's the culture that raised me to become the artist I am today. I was juggling two cultures, being connected to my Tamil roots while navigating through the western space of art and culture.
Text
Hansika Lohani Mehtani