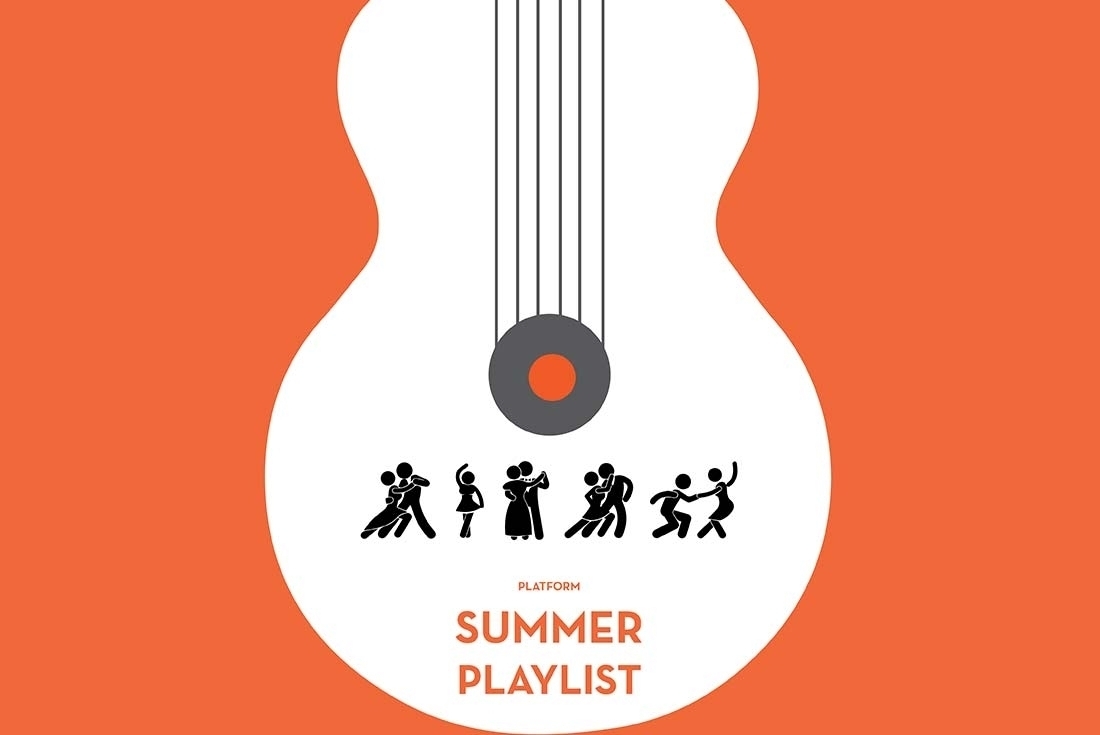 Platform's Summer Playlist
Where do some of the best indie musicians find their inspiration, what do they hum to? We bring you an insight into the current playlists of three popular artists from diverse genres - Ankur Tewari, Monica Dogra and Divine.

Ankur Tewari
There is an odd sense of comfort in Tewari's songs, the pain transforming into a beautiful melody. The lyrical genius adds to his music. This singer-songwriter has created a unique space for himself on both the indie scene in India and mainstream Bollywood (with his brilliant composition in Gully Boy), and his taste reflects all that he is. Here's what playing on his pod:
Less of a lover - The Hat
This 2007 song has a beautiful, haunting undercurrent to it, one that engulfs the room with its sepia tones.
Hurt - Johhny Cash
Cash's cover of Nine Inch Nails' Hurt is known for its iconic video which aims to capture the essence of the late country singer's youth, as well as his senior years, it was made when Cash was 71.
Mein by Meesha Shafi
Performed for the first time on Pepsi Battle of the bands, the song with its calming spiritual energy sweeps you into a trance.
Monica Dogra
Bold, free-spirited and experimental, Monica Dogra stands for the modern woman, one who is independent and breaks conventionality while embracing her roots. Here are the top tracks that inspire her:

A Reminder - East Forest remix by Trevor hall
"...The Heart. Everything comes back to the heart, and love is the key to open that door. That is what my song is about...remembering all the things and experiences in my life that bring me back to my center," explained Hall in one of his interviews and there's no better way to explain the essence of this beautiful song.
Stand By - Branko
This 2018 electro dance number is sure to make you tap your feet.
To Believe by Cinematic Orchestra
Known for their heartbreaking melodies, this song by the Cinematic Orchestra is no exception and is sure stir some deep chords.
DIVINE
Divine's music screams to be heard. Growing out from the underground to the mainstream, his music much like the hip hop and rap scene in India, cannot be ignored. It is distinct, fresh and has a purpose - the need to tell your own story. Here's what the rap star listens to.

Going Bad - Meek Mill, Drake
The lead single from Meek Mill's album Championships, which was released during the Black History Month this year.
What's Free by Meek Mill, Jay Z, Rick Ross
Meek Mill exclaimed that this song is his favourite on the album Championships. The subject of freedom is especially important to Meek Mill since he was imprisoned in 2017 and has spent much of his adult life on probation.
Blueface by Thotiana
LA based rapper Blueface's breakout single has caught a lot of attention for his unique voice and style. It has also been a made into a lot of memes and YouTube mash-up videos.