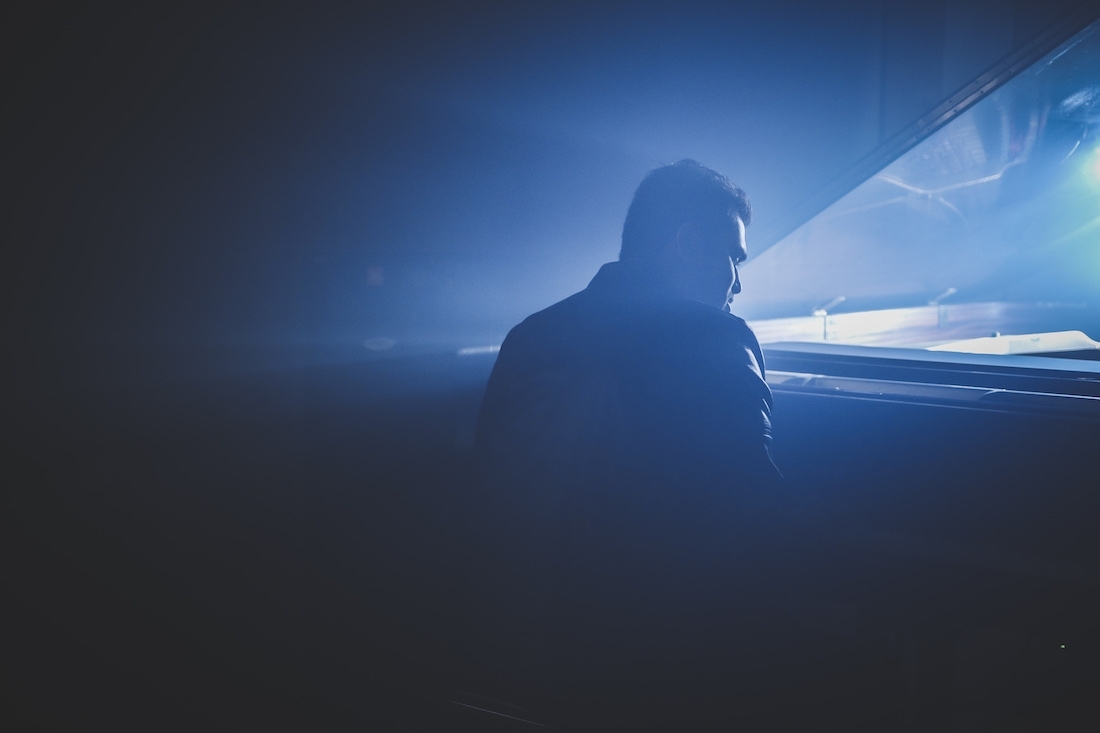 Born and raised in the Bombay indie scene of the late 90s - early 2000s, Manas Jha was invested in listening to GIR tapes, buying the latest edition of Rock Street Journal, reading Gigpad forums, standing first in line for I-Rock Rang Bhavan, scoring faculty passes for Mood-I IIT Bombay, and really doing just about anything to catch his then favourite bands from the scene. Eventually, Manas started writing some music with his friends and formed a band. For a while, they played live at local gigs, but never really got around to be able to afford a recording studio. Later in 2009, Manas flew to the U.S. to pursue higher studies, but alas, once studies wrapped up, music took a backseat to day jobs. After he settled there, Manas kickstarted his passion for music once again and shifted his focus to collaborating with a more inclusive set of musicians, song-writing, learning music production, as well as working with professional studios and indie filmmakers.
Today, Manas has two EPs and a single under his label. His debut EP, Remote Collaborations, released in June 2016, brought together his friends from U.S., Europe and India, and provided them a way to stay connected irrespective of their geographical location. The release was followed by a single You Were There, in collaboration with his guitarist friend Sudeip in June 2017, and another EP titled Reimagined, in November 2019. His new music video, Shades, from the Reimagined EP, opens up the discussion about anxiety disorders in children.
Facing Fears
Shades is the very first song I ever wrote, about 18 years ago. It speaks about anxiety disorder, something that I struggled with as a child, and as it was left untreated, I carried it well into my adulthood. At school, every day was a silent struggle. I'd wonder when things would get better. The chorus speaks, 'Through this flood I will someday, find my way.' The song helped me capture what I was going through. Though, I didn't quite understand it at the time.
The Visual Language
The music video plays out incidents from my school days. I wanted to share my story with others, who may have experienced similar anxiety issues as children, and with parents whose kids may be experiencing it now, especially given the lockdown. The video starts with the morning commute. My hands would tremble and breathing would be shallow. I'd often look on at other commuters, who'd seem 'normal' to me. In the classroom, I'd sit hiding behind the classmate sitting in front of me. When teachers would call on students to speak one by one, my anxiety would worsen. I'd fumble reading out simple sentences from a textbook and draw a blank when asked basic questions, frustrating teachers and amusing classmates. One day, I'd forgotten to hit the restroom during lunch break. In class, I felt too scared to raise my hand and ask to be excused. So I just sat there quietly for as long as I could, and ended up peeing my pants. I was sent home early that day for feeling unwell.
On the soccer field, I'd opt for being the goalie. Mostly so that I could avoid making friends and stay away from the game. I liked hanging out by the goal post alone. When the ball bounced towards me, my anxiety would worsen. I remember not being able to kick the ball very well, frustrating teammates. At night, I'd often lie awake in bed, having trouble sleeping, and would keep repeatedly playing back events from the day. I was also exposed to illicit drugs at school. A couple of friends would use them regularly, and invite me to try. However, given my general demeanour, I was too afraid to partake. Initially, it was all fun and games. Then, one dropped out of school, and was admitted to rehab. He died a few years later. The video ends with a message from Adaa.org, 'anxiety disorders affect one in eight children. Untreated kids with anxiety disorders are at higher risk to perform poorly in school, miss out on important social experiences, and engage in substance abuse.'
Jha's sensibility
Growing up listening to Seattle 90's music, can't deny grunge being the foundation of my music. However, moving to NYC has broadened my world view, and has made the music more diverse and inclusive. These days, I like making music that is multi-genre — typically some blend of electronic drums and bass, hard rock guitars, dissonant keys, Indian instrument textures, and tenor vocals.
All the 5 tracks from my EP, Reimagined, are from the same time period as Shades and date back about 18 years. They have all been 'reimagined' with my new found music sensibility of late. Curtains talks about an introvert's love story. Abandon is about being promiscuous. Rain reminisces a lost love. And Stay's about a distressed relationship.
What's Next
I'm currently co-writing the script for the next music video with my wife. The song's called Curtains, and is also from the Reimagined EP. I'm also working on a demo for an upcoming song with producer and guitarist extraordinaire, Keshav Dhar.

Text Platform Desk