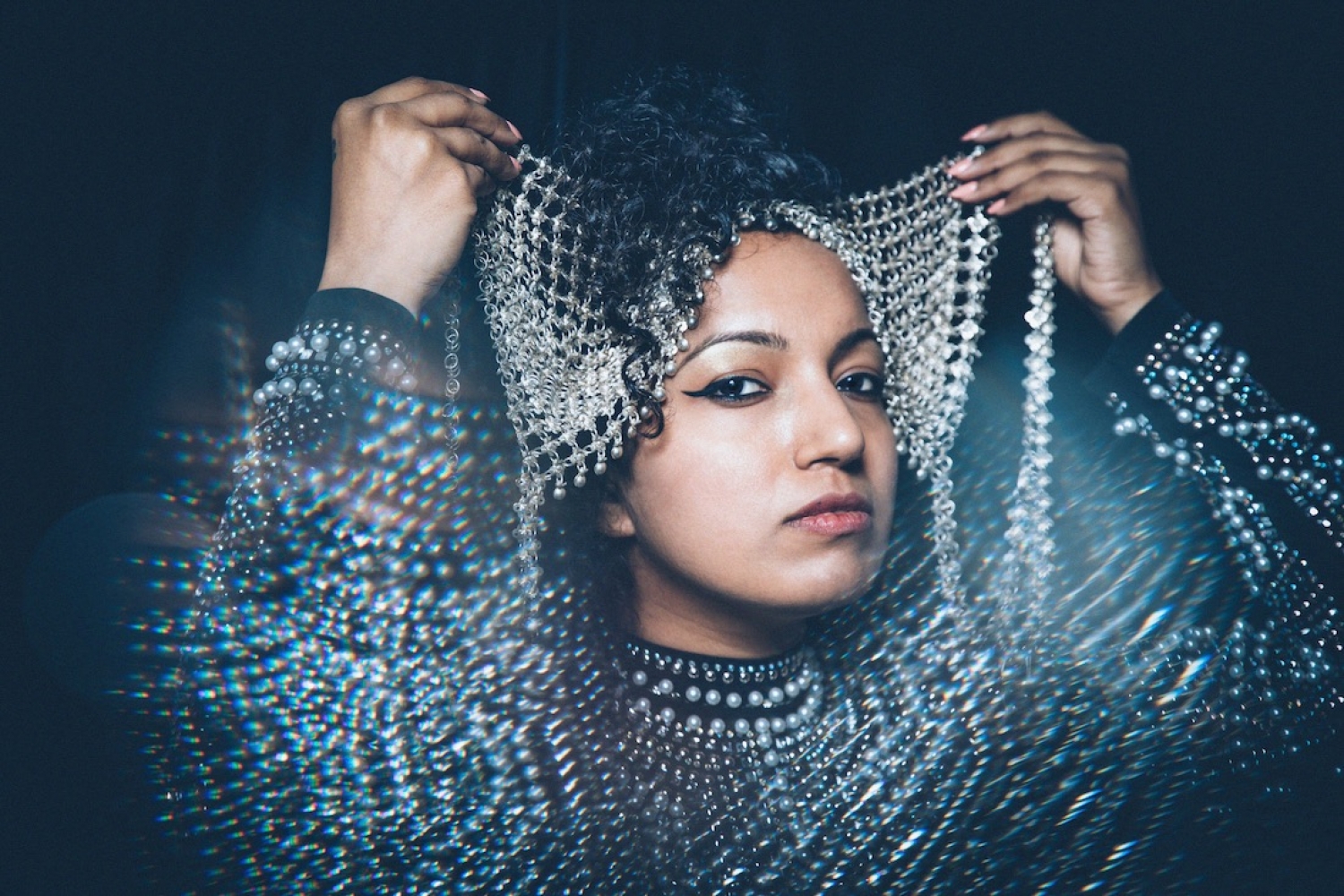 Shilpa Ananth grew up in Dubai. 'Growing up here felt special and strange at times, because you never truly belong. However, every aspect of this city, and the community you are a part of, you call home,' she tells me. Like most Indian immigrant parents, Shilpa's too wanted her to have a traditional Indian upbringing. So, by the age of three, Shilpa was already attending classical Carnatic music voice lessons, and a few years after that, a classical dance form was introduced too. Though no one else in her family has pursued music professionally, it is an integral thread in the fabric of their existence. Whether it was spiritual, or classical, or folk, or film songs, her house was filled with music, all day, every day. Then, the influences changed to Norah Jones, Ella Fitzgerald, Nina Simone and Erykah Badu. Now, Shilpa's signature style is melding Indian melodies with R'n'B, funk, and a touch of pop — a style that was nurtured while she was studying at Berklee.
More recently, Shilpa was a featured artist on the Grammy-nominated album ONA by Croatian-American jazz vocalist and composer Thana Alexa, and has recorded and performed with Grammy award-winning composers like AR Rahman, Bobby McFerrin, Bill Whalen, and Javier Limon's 'Original Quartet'. Her latest moving and empowering track is called Fear. We spoke to her about the same.
What is your earliest memory of music?
Standing by the gate at our home in Kerala, and singing this very rhythmic, spiritual song called Bomma Bommatha at the age of three. I thought I was alone, but my mom heard me, and was overjoyed. She felt it would be the right time to start my training in Carnatic music voice lessons. That was the beginning of every musical moment, the good and not so great, in my journey forward.
And when did it become the way of life?
I competed and performed a lot while at school, and every time I stepped on a stage, the rush of nerves, excitement, unpredictability, and the feeling of absolute belonging as I sang, made me realise in my early teens that this was what I wanted to do with my life. I was finally home.
How did your time at Berklee help you creatively?
My time at Berklee really pushed me in every way possible to stay curious, be open, and keep learning from every mistake and experience. Meeting other students from all around the world, listening to their stories, understanding their culture, immersing myself in their music and food, as well as exchanging all the worlds I carry within me, all fed my pool of inspiration and creativity. I learnt so many different styles of music, from Jazz and Balkan to Flamenco and Turn Tables, that by the time I graduated and moved to New York City, I was buzzing with energy and ready to find my own original voice, style, and place in this crazy world.
How would you define your music sensibility?
Buttery, soulful infusion of sounds from the dreamy landscapes of both the East and West. Indian melodies colliding with R'n'B, funk, Pop flavours.
India, Middle-East and Brooklyn. Three cultures, one identity. Which one's home? Literally and figuratively?
My main identity will always be rooted in the fact that I am Indian first and foremost, no matter how far I travel or where I live. I am proud to represent this country and will continue to do so as I grow. The Middle East holds a significant chunk of my childhood, while the US holds the same of my early adulthood and professional life experiences, so it's tough to choose between the three. They all hold special meaning in my heart, and I am who I am because of all three worlds and their influences. Now, home is wherever I am, living my life's purpose of empowering women, creating art, and being my most authentic self no matter what I do.
What was the starting point for Fear?
I wrote Fear as a form of therapy, to express the crippling anxiety and doubt I was filled with about whether I should move forward in my musical journey or give it all up entirely and pursue a life more 'stable' and 'settled' in the eyes of a traditional-minded culture and society. Creating Fear helped me not only stand up to those voices, but also overcome the insecurity and unworthiness I was feeling about myself, and through the process of actualizing this vision, I banished my demons and found my own source of liberation and empowerment.
What are you working on next?
I am working on a couple of new songs, collaborating with incredible musicians RIATSU, Komorebi, and Aleksandra Denda, as well as working on releasing my next EP titled Reproduction by summer of 2022.
Text Hansika Lohani Mehtani
Date 06-10-2021