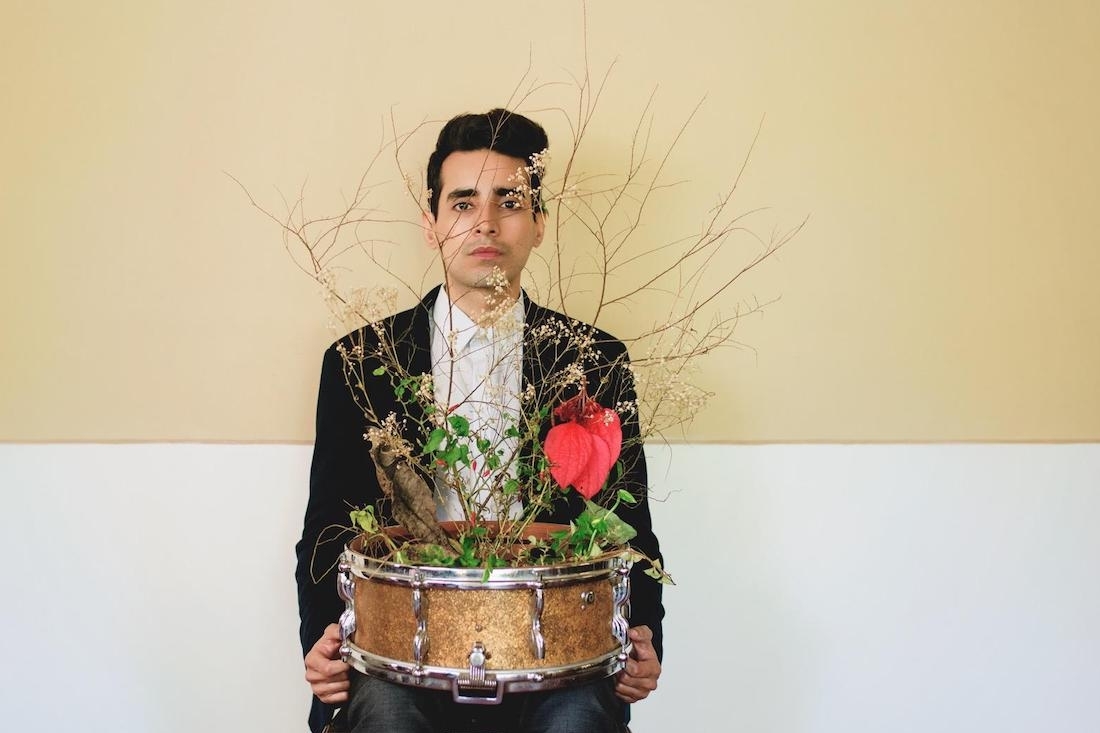 Tarun Balani is an artist, musician, producer and educator. Born and bred in New Delhi, Tarun is one of the finest and successful jazz drummers from India. His genre bending quartet Dharma, have recently created a beautiful, mellow track called As We Lay Under The Trees, off their new EP The Shape of Things to Come. The music that Tarun creates with Dharma represents his vision as a composer, inspired by his Indian roots yet drawing from a world of influences and synthesising its expression in a new, improvised music. The sonic architecture of the band has reached a new pinnacle with a brand new line up featuring New York native trumpeter Adam O'Farrill, Finnish guitarist Olli Hirvonen, alongside his longtime friend, band mate and pianist, Sharik Hasan from India.
Balani draws the listeners into his world of sonic storytelling and provides an apt title to his new EP, The Shape of Things to Come, presenting a sonic dichotomy with the use of pure acoustic and electronic sounds. Recorded much before the pandemic, the EP has taken a whole new meaning because of the current situation. He is trying to tell you that things will take their own shape in the time to come — choose wisely. One needs to spend an evening with Tarun's music to understand how layered his music can be. 'Recently, I've been more conscious of the kind of music I am releasing and associating with, and how it can impact our society. I feel that artists possess a great deal of power to influence and add to the narrative based on what they believe in,' he tells me.
Tarun is trying to reflect the same in the music he creates with his alter ego called the Seasonal Affected Beats. His debut EP with SAB released earlier this year. To know more about that and the new track, Platform connected with him.
What is your earliest memory of music?
My earliest memories of music are with my parents, who introduced us to a lot of music. I remember my mom playing Simon & Garfunkel, ABBA and Bee Gees while doing chores and cooking for us, and my dad while dropping us to school and on our car rides on holidays, would play a lot of Indian Classical music. I feel that this experience really shaped our ears and helped us understand and appreciate all kinds of music.
How do you think you have evolved as a musician in all these years?
I am always in the woodshed, practicing, and working on my craft as a performer and a composer. I truly hope my audiences can also see this evolution in my work. There's a quote by Abraham Maslow, 'You'll either step forward into growth or step back into safety,' which I keep coming back to for my arts practice.
What influences you as a musician?
I think mostly the reality we live in. To be a sonic storyteller one has to listen to the world and depict that through art.
How would you musically describe your new track from your upcoming EP, The Shape of Things to Come?
As We Lay Under The Trees is one of my favourite songs from my upcoming EP. This song was inspired by an afternoon stroll with my partner in a beautiful old meadow in the U.K. in 2018. I am quite sure we were the only people there for miles around. I remember lying under the trees and taking a nap, something I don't often get to experience in Delhi.
Tell us about the cover artwork for the track and what kind of conversations you had with the artist?
The cover art is designed by Travassos, a very talented artist and friend from Lisbon, Portugal. It draws inspiration from Indian artist Prabhakar Barwe. For many years I have stared at digital prints of his work above the piano where I write music. His art reflects abstract forms and expression, symbolism and floating motifs that have most certainly influenced my music and compositions. It took a couple of rounds of back forth as I had to introduce Travassos to the vibe and the visual imagery I had in mind for the artwork. However, since Travassos also did the layout for my previous LP, Dharma, he was already quite well versed with my aesthetic and it was an absolute pleasure working with him.
When you made the EP, it had a certain vision but now as people listen to it, it can take on a different meaning because of the pandemic. Can you elucidate on this?
Initially the title The Shape of Things to Come was conceived more from the perspective of the band embarking on a sonic exploration, which was limitless and not premeditated. However, over the course of time, this EP's title and the music felt more and more apt considering that the past few months have been extremely difficult for all of humanity and that we have a chance to decide the shape of things to come, and we must choose wisely.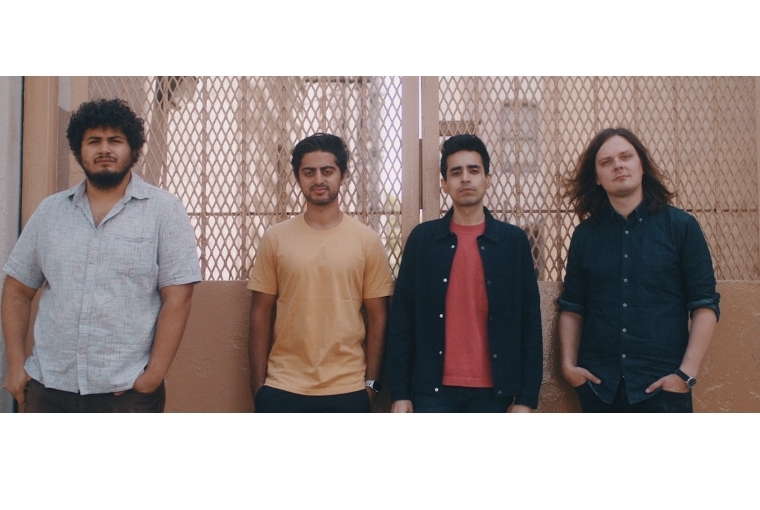 Photography: Alex Chaloff
Now to broaden your palette you've created a new electronic act called the Seasonal Affected Beats. What inspired you to do that?
It was a combination of a couple of things, but mainly it was the exploration of a drum technology called Sensory Percussion. Sensory Percussion is a ground breaking piece of technology that has completely revolutionised the world of drumming and electronic music. The fact that I can control various parameters of an analogue synthesiser, control lights, visuals, via drumming gestures, is absolutely mind blowing! I've always loved and really enjoy electronic music, however, the fact that one has to write/produce 'in the box' always deterred me from engaging with it. With Sensory Percussion I can write, produce and perform seamlessly via the drum set, and that's what got me hooked.
How is the new moniker a departure from the music you made all these years? In other words, how would you describe its music sensibility?
Whether I am behind the drums with my group Dharma, or writing for SAB, I am essentially trying to share stories through sound, however, the presentation is very different. With Dharma, the story telling is through intimate performances and almost inviting the audience on stage with us to witness the drama that unfolds with improvised music. However, with my electronic avatar, Seasonal Affected Beats, since it's a solo project which relies on technology, I felt the need to really augment the performance with the technology and think a lot outside of the box. The trans-media aspect of the live show is to really create an immerse experience for the audiences and go much beyond just the performance part of it.
Let's talks about your debut EP. What was the thought process behind it?
My debut EP as Seasonal Affected Beats is titled 2° and is intended to be a comment on our changing environment, drawing influence from the climate change movement. My hope is to also portray a different imagined reality, hopefully a positive one, of what the world might look like. Whilst, I've drawn inspiration from heavy subjects like climate change, mental-health, digital existentialism, et cetera, unfortunately, we are all living this reality. For me as an artist, I truly became the narrative rather than seeking one. I simply had no choice as I felt compelled, and even responsible to depict this through my music and art.
The title track is written 'For Naima', my three year old niece, and I wanted this to be a tribute or gift for her. Mostly, to be able to face her when she's all grown up and a young independent individual, I am sure she will be asking me lots of difficult questions! I want to be able to tell her that I was talking about important issues back in the day too and that I was thinking about her and our collective futures — even through my music and art.
One of your songs, Dr.Escher, samples a speech by Dr. B.R. Ambedkar — how did that come about?
I've always strived to create music/art that is not only meaningful and personal to me, but also socially relevant. Prejudice in the form of racism, sexism and casteism continues to reside in our subconscious. It finds place in popular discourse and unfortunately influences both words and actions that come from a position of privilege, entitlement and ignorance. For Dr.Escher, I sampled a passage of powerful words of Dr. B.R. Ambedkar. These words, and the ideals they espouse, are timeless, especially in this time when we need to counter these biases and the threat they continue to pose to society.
Lastly, where do you see yourself ten years from now?
Ah well, I'd love to continue to write and create music and art. I definitely want to see myself touring a lot more with my music, and mostly just continuing my arts practice, because for me this is a way of life and a pathway for self-discovery.
Text Hansika Lohani Mehtani