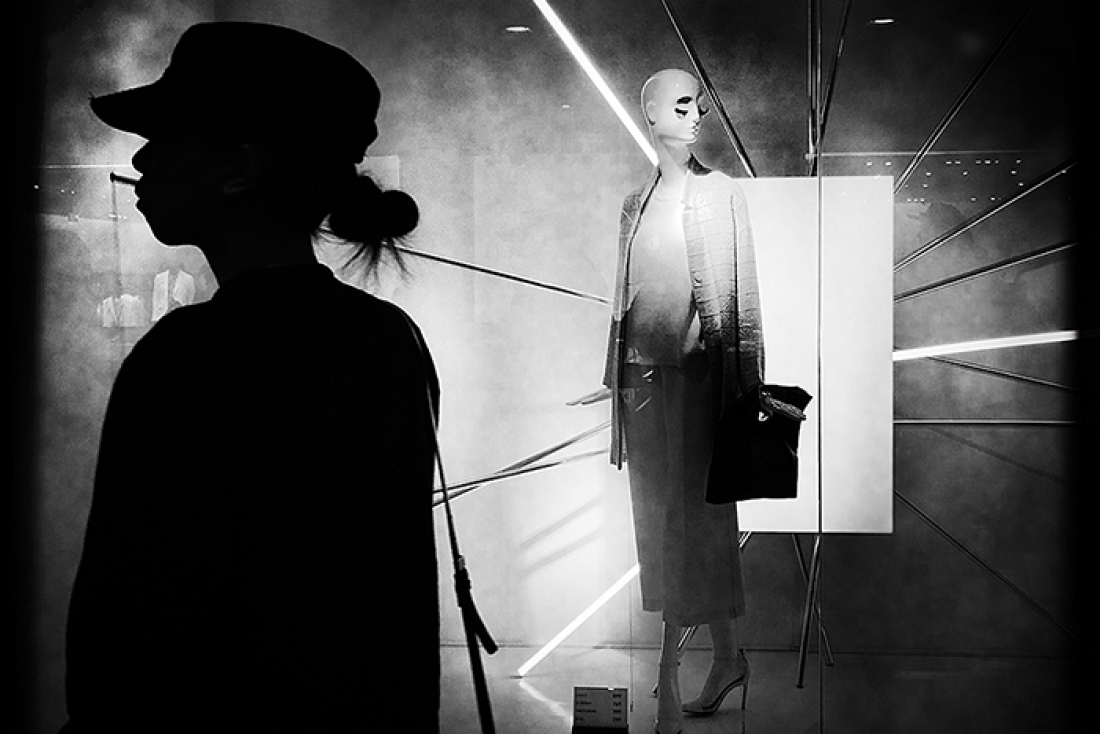 Catching a breath in Hong Kong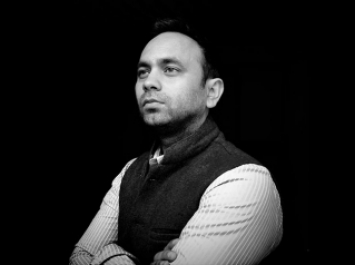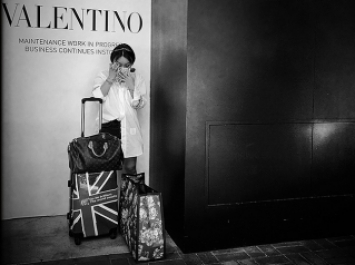 Rohit Vohra, Photographer

Rohit Vohra explores our streets as a space where our lives meet and converge, unfolding pieces of our individual narratives. Vivid, sharp and gritty, his images are moments stolen from the crowd, which if not photographed, would be lost forever. His relationship with the camera didn't evolve overnight, instead, he began shaping it very early on. 'As a kid I was fascinated with the camera, the hot shot camera was a fun tool and I would often take pictures on family outings. That was at age 13. I guess that's when the seeds were sown. I went on to do a BFA from College of Arts, Delhi. I specialized in applied arts and I did learn photography at the time but ended up in printing and publishing in 1997. I got into street photography in 2004, loved the genre instantly, read a lot of books, watched a lot of videos and tried to learn as much as possible. Things have changed a lot over the last 12 years and the only way I kept going was through reading,' sums up Rohit. His love for the streets led him to launch APF Magazine along with his brother and fellow photographer, Vineet. APF explores fresh talent in photography, art and design and gives the young-guns of the creative world a foothold, and a direction ahead.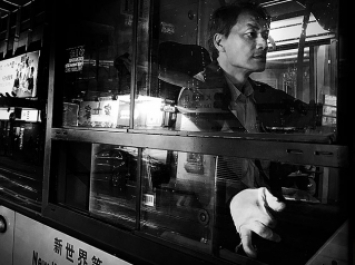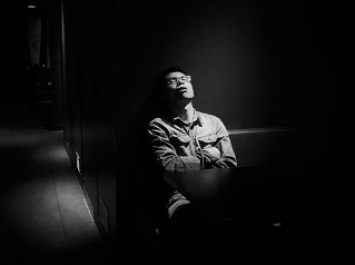 Rohit's latest work, Catching a breath in Hong Kong, is a photo series that captures passing moments in a city that's always on the move. Shot entirely on an iPhone 6S, the photographs capture the varied, multi-faceted life that flows through the city's veins and its most intriguing element - its people. Two strangers light a cigarette together, a bus driver on his regular route, a lone woman in a cafe, sipping her espresso - moments that are at once mundane and yet, striking. We connect with Rohit and together we explore the images from Hong Kong, his journey in the art and his sensibility.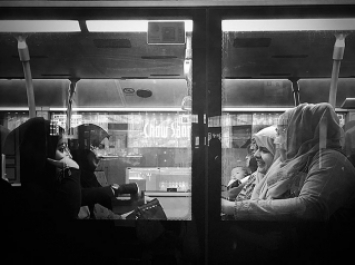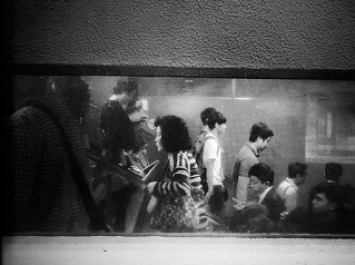 Did your childhood and your family contribute to your journey as a photographer?
I come from a family of artists and was lucky to have early exposure to art and photography. I learnt art from my father, who encouraged us to experiment with various genres. My brother Vineet, is a photographer, who I look upto and have a lot in common with.

In college I was attracted to photography and spent a lot of my time in the dark room. But it was not until 2003-4 that I picked up the camera again, all thanks to my late wife, Versha and the birth of my twins. I am here thanks to her.

What informs your sensibility when it comes to photography?
I guess the knowledge of fine art has helped in the formation of my aesthetic sensibility a lot, especially with regards to how I've grown to see composition, colour and texture. I often draw inspiration from great artists. Learning from mistakes and playing compositional games is what keeps me occupied. The purpose of a photograph is to create a memory, to steal a moment in time, a moment that you connect with. That's all that I am doing.

Three words that describe your work?
Candid, Quotidian, Raw.

What according to you is the most compelling aspect of street photography?
Street photography is one of the purest forms of photography. It is also one of the most difficult forms of photography. It's difficult because we usually don't have much control over the environment, well at least as much as we might like.

The most compelling aspect of street photography is the uncertainty… the challenge… the joy of capturing that perfect moment… perfect in terms of light, texture, and elements all perfectly in place.

Beautiful, subtle stories happen around us everyday and street photography helps me understand our society and our place in it.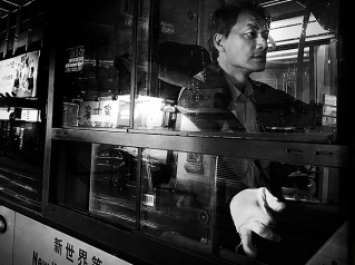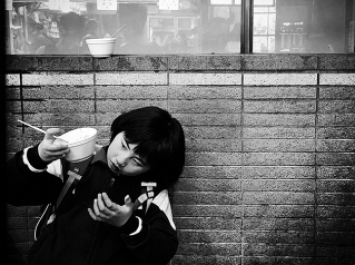 Take us through your photo series form the streets of Hong Kong.
I was in Hong Kong for 5 days with no plans and I just had my iPhone. I am a compulsive shooter. The dea was simple, it always has been - to capture stolen moments, moments if not captured would be lost forever. Simple, gritty black and white frames which talk about Hong Kong - that was my brief to myself. Hong Kong, like any other big city is a concrete jungle, hustling and bustling with life. Nothing stops, everything happens in a heart beat. There is story in every corner, strange things happen around us, we just have be receptive to these moments. That is the reason I've captured this vibrant city without color, I wanted to capture it's very soul.

What is your vision for APF Magazine? Where do you see it in 5 years?
APF is born from an education imperative, it's an evolving magazine where we recognise fresh talent. The intent is to provide a platform for emerging photographers, artists & designers to showcase their works, works that are not necessarily commercial, to create opportunities and open new doors. The subjects explored are broad, in terms of concepts, styles and techniques. We want to explore the limits and possibilities.

The Magazine was launched on the 1st of January, 2013 and it has been a fun and exciting ride.

We are currently in the top 3 street photography magazines in the world, and we are happy to be there. Currently my brother Vineet (Co-founder APF) and I are doing workshops around the world and the next 3-5 years are very exciting for us as we bring in a lot of exciting things, including our own Street Photography Awards and also creating meeting places, APF cafes around the world. Shhhh….

What does 2017 hold for you? Do you have any shows coming up?
2017 is already looking good, I was just named as a juror for SIPA, Siena International Photo Award 2017. Usually I don't make any plans but this year I am setting a few personal goals and hopefully will be able achieve them in time. Been working on a book for the last few years and 2017-2018 is the deadline for that, so working hard to put it together.

Take a look at Rohit's work here.


Text Ritupriya Basu