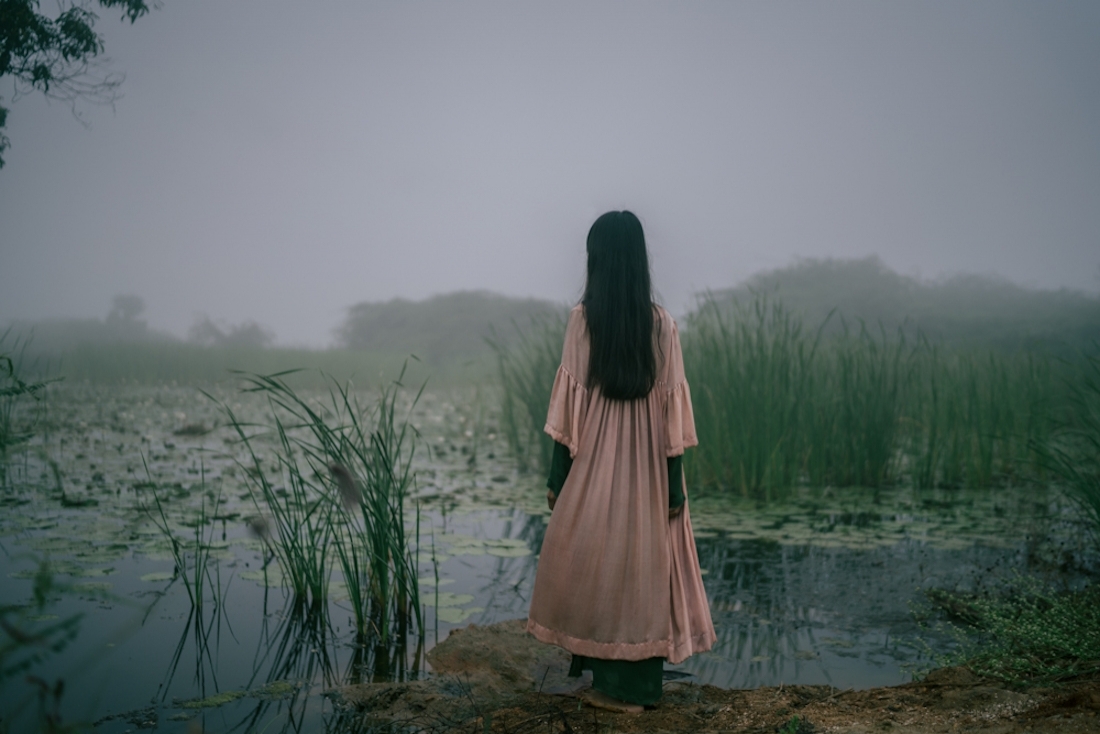 A fleeting glance at the images clicked by rising photographer Rema Chaudhary and I feel the indisputable need to ruminate over something, nothing and everything seep into my bones bit by bit. The absolute abundance of nature and the lithe female figures almost fusing into the gargantuan landscapes narrate a tale that spills over to form an identity of its own, apart from the brands that she may be shooting for. An hour of Instagram stalking later, an ineffable yet profound sense of melancholia emerges.
On prodding Chaudhary further about her sometimes solo female figures I find out she eyes them to be solitary rather than being alone. Her lens captures the daunting melancholia as she explains: "In a way where you allow yourself to feel any emotion in its totality, whatever that might be. There's a sort of freedom that comes from an acceptance of self. So you could say its like these places represent what I might consider the perfect place to be or the perfect state of mind to be."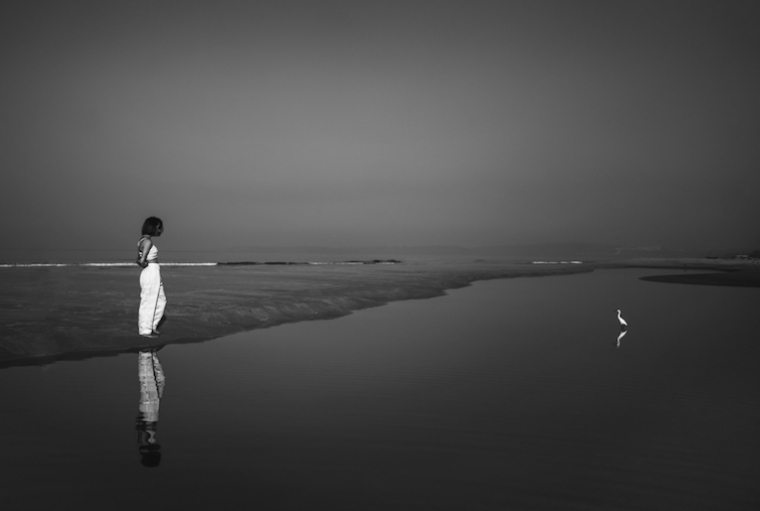 Before taking to photography Chaudhary dabbled in the stock market only to discover that sitting behind the banal desk wasn't something she could envision herself doing for the rest of her life. An already blooming interest in photography which prevailed ever since college made her transition into professional photography. With a degree from Massachusetts and clients such as Gucci, L'Officiel, Verve, Label Life, Ikai already in her kitty, Chaudhary's first solo exhibition: The Lightness of Being, now makes its way to Method Artspace in Mumbai.
The dialogue that Chaudhary's lens is quick to capture of the female subjects with the endless seas, the vigorous valleys and the rocky mountains is quick to reiterate the subliminal nature of these landscapes. Their existential musings against the serene backdrop present a complete narrative, albeit one that is in constant flux owing to the dynamism of the cultural milieu in which we exist. About her subjects, she believes: "the figures in these photographs need an openness and room to expand, "a floating significance" as someone recently described it."
I was curious to dig deeper about her affinity for the natural world and the kind of meaning she derives from it. She elucidates: "I think my need to connect with nature makes its way into my photographs. Nature doesn't care about your career or social circles or the online world. And life is generally chaotic and disorderly and I think we all strive for those moments of clarity. For me, when I'm surrounded by nature, everything in my world seems to make sense."
Chaudhary's photographic ode to nature, set against a minimal backdrop urges one into deep thought about phenomena much bigger than themselves.

Text Unnati Saini