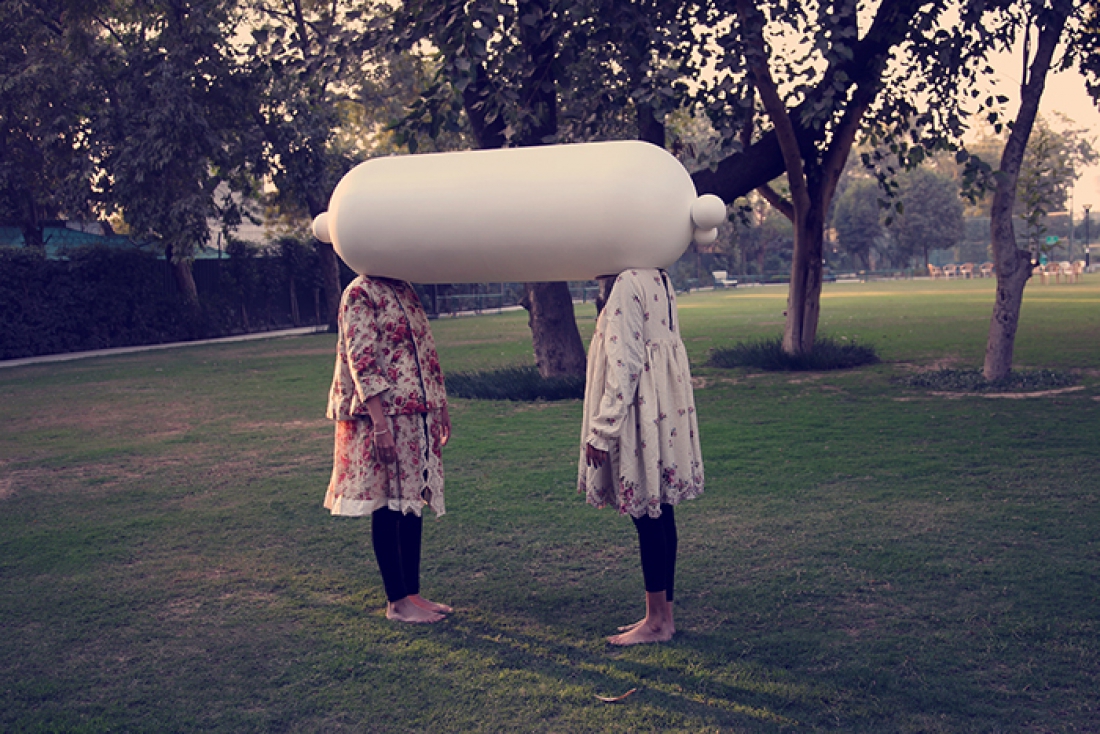 Sunrise Ceremonies by Princess Pea
Isn't the creative process a ceremony in itself? The Princess Pea alter ego's new project celebrates this becoming. Conceived in 2009 as an amalgamation of two sisters, Princess Pea's world treads a fine line between the worlds of fairytale and the mundane, and challenges perceptions about our conceived notions of the self. 'Sometimes, being silent is the best. I felt that with this face, I could say more and make people think a lot more. Every girl today must have experienced staring and harassment—I am no different! As Princess Pea, I am able to present my alter ego in the form of a 'living toy'—an anime style figure that can neither talk, smell nor hear; it's a fictional world and she is far away from this one. The practice revolves around the ideas of identity, notions of perfection, self-worth, and the conflict between traditional and contemporary roles of women in Indian society through the ever prevalent issues raised by the cult of the celebrity both in India and abroad,' says the artist, whose new work explores, apart from her ritual of the Pea, an inquiry into what it means to be a woman and a soul sister.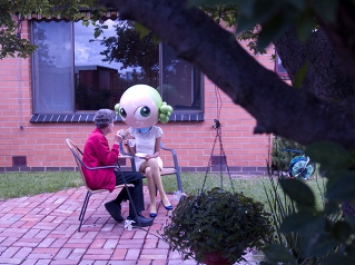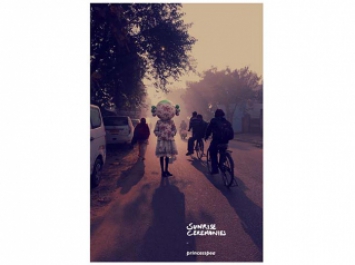 Can you tell us about your new show Sunrise Ceremonies?
Sunrise Ceremonies can be seen as documentation, a narrative which is weaved from more than five years. It serves as both, a ritual and as an instructional manual, being a culmination of countless days and happenings, of performances as a day-to-day endeavor.

What inspired the series?
The project came about when I chose Instagram as a platform and made use of this new media to disseminate images. It has taken form of a visual diary, an insight into the artistic process. With this, I'm able to reach a wider audience. I combine images with text, which is instructional and in sort of haiku format. With this exhibition, all the images come together and in their physical form.
How did you curate the moments/ceremonies that you have captured in the series?
The act of wearing the 'head' and doing dailies as a routine, where I can't see and almost blindfolded, is like teleported into an imaginary space. It's a meditative process.

You are also unveiling your new toy sculpture 'soul sister' can you give us a glimpse into the sisters?
Soul Sister is the second in the series of The Pea Family Toys - limited edition toys hand crafted from wood. Each toy is conceptualised as a work of art and made with great attention to detail by award winning craftsmen in India.
What are you thinking of creating next?
I've already started working on it; it's an interactive piece of performance.
It's based on the toy Soul Sisters which we have just launched at the show on 20th January 2017 at Gallery Sakshi.


Text Platform Desk