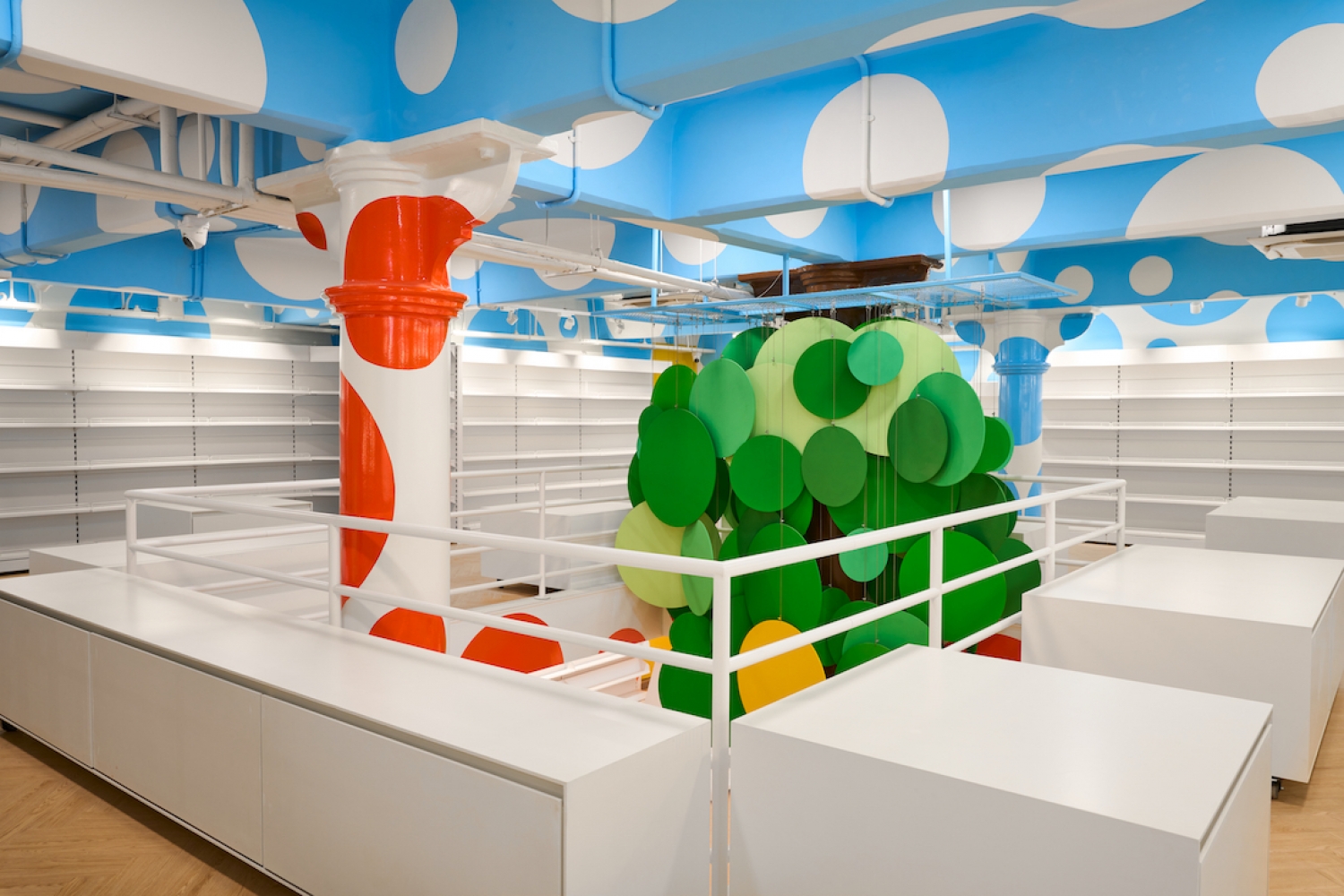 Ajay Shah is a Mumbai-based designer whose eclectic design practice ranges from furniture design, lifestyle products design, signage design, packaging and environmental design, to designing visually stunning exhibitions. He spearheads an interdisciplinary design studio, ASDS (Ajay Shah Design Studio), with its underlying spirit defined as, "We form concepts that balance reason with experimentation, process with intuition, shift paradigms and propose new visual vocabularies. This framework anchors the possibilities of new ideas and impulses to be realised." In the conversation that follows, we explore his design practice further and his new project, Crossword Bookstore at Kemps Corner in Mumbai.
How did you find yourself inclined towards the world of design?
My entry into design is a story from another life. I have been in design practice in many different roles and riding different waves since 1990. I no longer see myself as a product, space, or graphic designer, but as a supplier of ideas and impulses.
What is at the core of your design philosophy?
I don't claim to have a design philosophy. I can, however, say that my design sensibilities are modern and I work at proposing forms, materials, and colours that are bold and fresh.
Could you walk us through your creative process for designing the Crossword Bookstore?
The Crossword Bookstore at Kemps Corner is a result of meticulous planning and decisions. The first decision was to remove everything from the previously existing interior. This revealed earlier structures and spaces. From there on, it was a question of placement of the various components. I also wanted to have continuity in the front part of the shop, and therefore, it was important to design it in a way that no one element became a hero. Once it was decided to have no false ceiling or any suspended HVAC units and ducts; the height factor became more evident. The design of shelving and the rest of the display systems was a matter of several explorations, resulting in simplified display units.
What were the moving ideas with which you approached the project?
Several! This project was a tightrope process. We designed, implemented, and produced all the furniture in a period of around a hundred days. This meant thinking fast, making quick decisions, having good feedback from the clients, and moving forward.
What went into deciding the materials and colours used?
The primary factor for the choice of materials was to give the forms a singular look. For instance, the display units in the open part of the store feel like forms and shapes rather than materials and construction. For the colours, Naomi worked on proposing an expressive playful visual language. The choice of colours and patterns was to give the shop a 'pop' and also make the space feel exuberant and happy!
How has the pandemic affected your design practice?
As with many others, the pandemic disrupted the studio. There have been adjustments in the way we work. The remote working has been difficult, but it's also made me sketch more and attempt more of my ideas to work.
What are you working on next?
I am working on some new furniture, a branding exercise, and some signage design projects.
Text Saumya Singh
Space design / Furniture design Ajay Shah Design Studio. www.asdswow.com
Graphic design Naomi Shah.
Photography Vihan Shah.
Date 19-04-2022