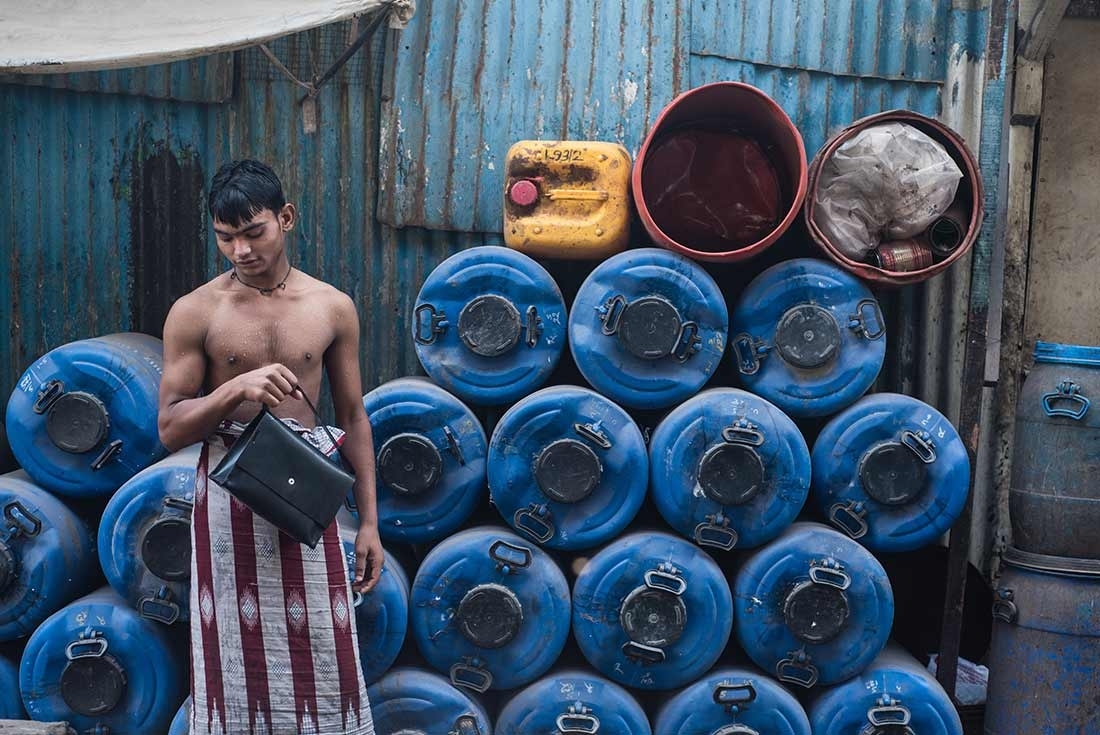 Once cow slaughter was banned in India, one of the worst-hit communities were the people who depended on leather for a livelihood, these are the Chamars of India, a community at the lowest rung of the Hindu caste system and one, for whom, for ages and family generations, crafting products with leather was the only occupation and skill known to them.
Here comes in Sudheer Rajbar, the brainchild behind, the design label Chamar. An initiative to provide employment to chamars who had lost their livelihoods and to raise their collective voice against the long-held yet still pervading practice of untouchability, Sudheer teaches these workers how to utilize their skills to work with alternative materials other than leather. The materials include cotton, latex, canvas and recycled tires. The brand started about 4-5 months ago and held it's first exhibition at Clark House Initiative in Colaba, where things seemed to kick off for the brand as its collection was warmly welcomed by customers and visitors alike.
'I was born and brought up in the slums, I saw how they work. They live nearby my house. Some of them are my friends. In the morning, one of them did a sweeping job and when he got free in the evening I taught him how to make products with different materials. Earlier his profession was that of a cobbler.' Sudheer grew up for a while in the slums, after which he moved to the suburbs of Mumbai when his father got a promotion at work. Here too, he managed to get in touch with a few chamars and this is how his network grew. After working with them on a few projects during college and a little while after, he decided to start Chamar, solidifying the collaboration.
What Sudhir started is not just a brand, but a brave movement given the lack of resources he faces. The studio operates from a slum in Mumbai where these chamars craft accessories that were traditionally crafted with leather and hone their skills. Although one can imagine, how it must be a boon and a curse for these chamars. On one hand, they are being employed in something which they are traditionally adept at, a skill that comes with their bloodline. On the other, they are presented for the first time with an array of materials they have never worked with. What happens when they are bombarded with these new materials, and moreover, a plethora of undiscovered uses of their skill? Do they flinch? Do they rejoice? Are they entirely baffled? 'The artisans, they are very happy to work together, they are sharing their ideas together, it is really interesting for them. They are passing on their ideas to more people and training them and the ones who receive those ideas are again passing it to more people and training them.' Sudheer tells me, with a tone of excitement in his voice. He further goes on tell me about the challenges they encountered and overcame, 'Initially they were like they can only make things in leather to which I said, why don't you just give this a try. It was a bit difficult. I told them don't worry about the finishing or the angles just develop your skills. If people are interested they will definitely buy, they will also listen to your voice.'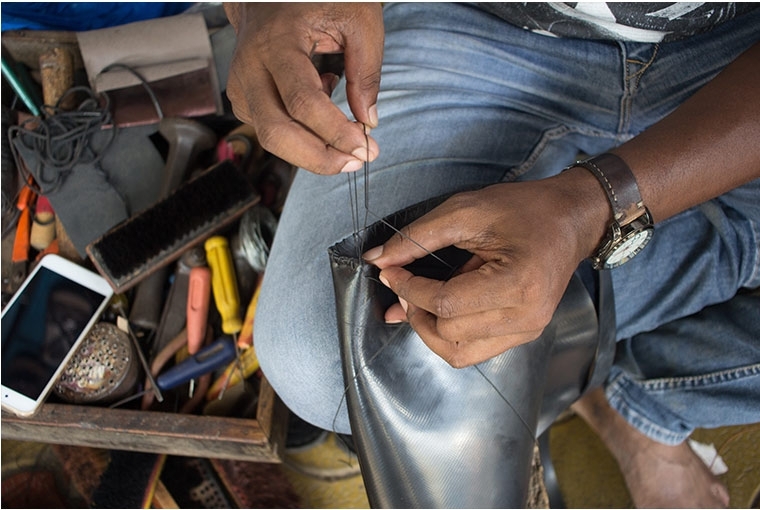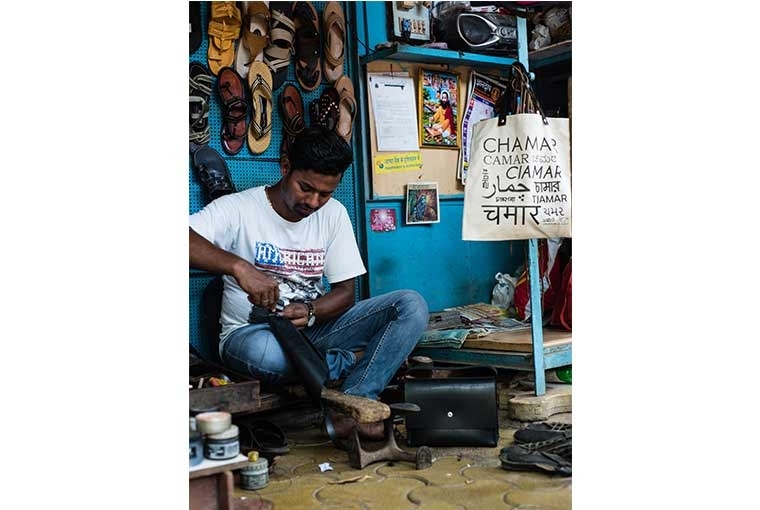 The true hallmark of a creative professional is that some of his reality is present in the work he does. The same goes for Sudheer. As I ask him, that what draws him so immensely to voicing concerns about untouchability and empowering a traditionally marginalized community, he replies 'As an artist, I work in galleries. When I was a pass out no one wanted to entertain me, no one wants to understand you, no one want to see your work so then I had the idea why don't I curate an artists' artisan show then people will come to me and recognize my work. I went to the galleries, no one will interview you because you cannot speak good English. You have to develop yourself you have to look smart you have to show yourself. Also, they wouldn't entertain anyone who is not from a good university.' He has also faced the brunt of the patronization that an elitist society endows it's seeming inferior with, and thus he empathizes with the Chamars. I move away from this grim note to brighter prospects. Where does the Chamar brand plan to go further down the line? Will it have a store? How will the future of the chamars see hope and further bloom? 'We want to go to slums give the chamars new materials to make shoes and give the product catalogs to people. The second upcoming work will be on colour politics of the clothes that labourers wherein railway stations. We also want to exhibit our products in designer stores like Bungalow 8. All we need is a 10 by 10 wall, and that will be enough. We also want to exhibit in shops of International museums.' The conversation closes as Sudhir asks me if he can send a group picture of the workers to go with the article. Rarely is this kind of interest seen of a designer to so blatantly bring the workers working behind the scenes into the limelight, who are also magicians in their own right.

Text Supriya Jain