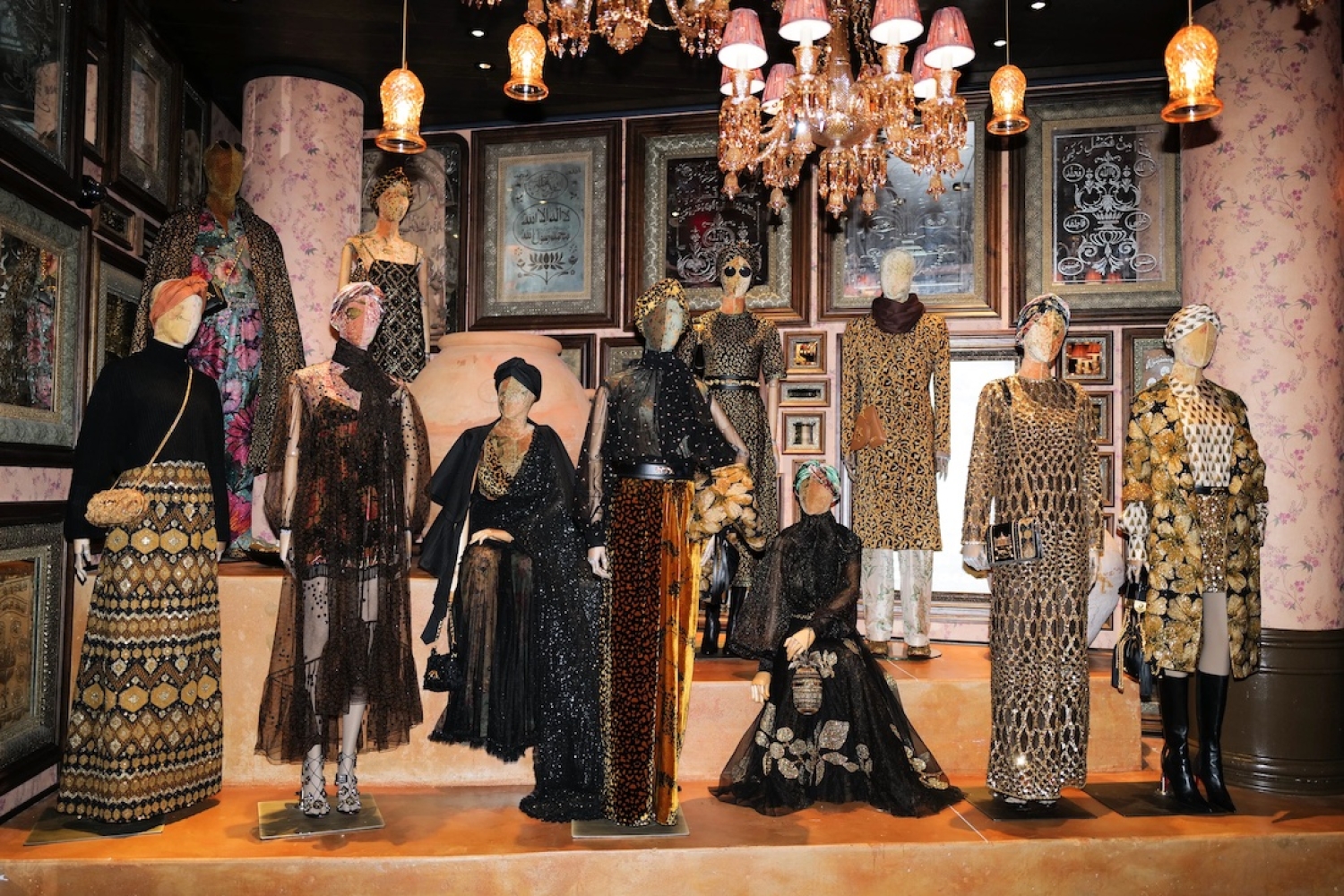 The Sabyasachi store in NYC
The fashion and design industry has seen a massive shift in the past few years. The questions about sustainability and lesser consumption now more than ever have intensified the need for change. Many have found strength and solace in creativity, which has led to amazing break- throughs built out of concrete thought. In case you missed any of them, we present a fashion and design bulletin of the year that was:
SABYASACHI IN NEW YORK
After having his couture and jewellery found space for itself at Bergdof Goodman and Selfridges, designer Sabyasachi Mukherjee marked his presence in the West Village with the opening of his first store in New York city. Globalising the Indian craft legacy with the store, the designer is on a behest to make the ideas of fashion and culture dynamic for today's consumers.
THE CIRCUS CANTEEN BY MULTITUDE OF SINS
Winning the sustainable interiors of the year at Dezeen Awards, design practice Multitude of Sins founded by Smita Thomas created the interiors of a restaurant in Bengaluru using raw materials acquired through a city wide waste donation drive with less than ten percent of the material being sourced outside of waste. Inspired by travel and nostalgia, the farm to table concept of The Circus Canteen also adds to their minimal carbon foot- print initiative.
JJ VALAYA X RUTH CARTER
Collaborating with the Oscar winning costume designer for the second time, designer JJ Valaya recently designed special pieces for Angela Bassett who plays the character of Queen Ramonda in the renowned Marvel series Black Panther. Intense research and multiple back and forths went on for a period of about eight months for the designer to come up with the costumes.
CHANAKYA SCHOOL OF CRAFT X DIOR
Founded by designers Monica Shah and Karishma Swali of Jade in a bid to empower women through skill develop- ment and the arts collaborated with Dior's Maria Grazia Chiuri to create textile artworks by the award winning Madhvi and Manu Parekh for Dior's spring summer 2022 couture runway presentation in Paris. Bringing forth Indian motifs to display the duality between male and female, surreal and real, the collaboration was a year in the making.
THE SPONGE COLLABORATIVE
Co-founded by Manushi Ashok Jain who also featured on the Forbes 30 under 30 list was always interested in problem solving. Sponge Collaborative is a multi-disciplinary strategic planning and design firm that specializes in urban design, landscape architecture, urban planning, spatial analytics and social development. Manushi along with partners Praveen Raj, Sourav Kumar Biswas and Shreya Krishnan has helped within the purview of integrated housing, mobility and infrastructure solutions to come up with socioeconomically and environmentally viable solutions for over 60 cities across the globe.

This article is an all exclusive from our year end EZ. To read more such articles, follow the link here.

Text Unnati Saini
Date 30-11-2022