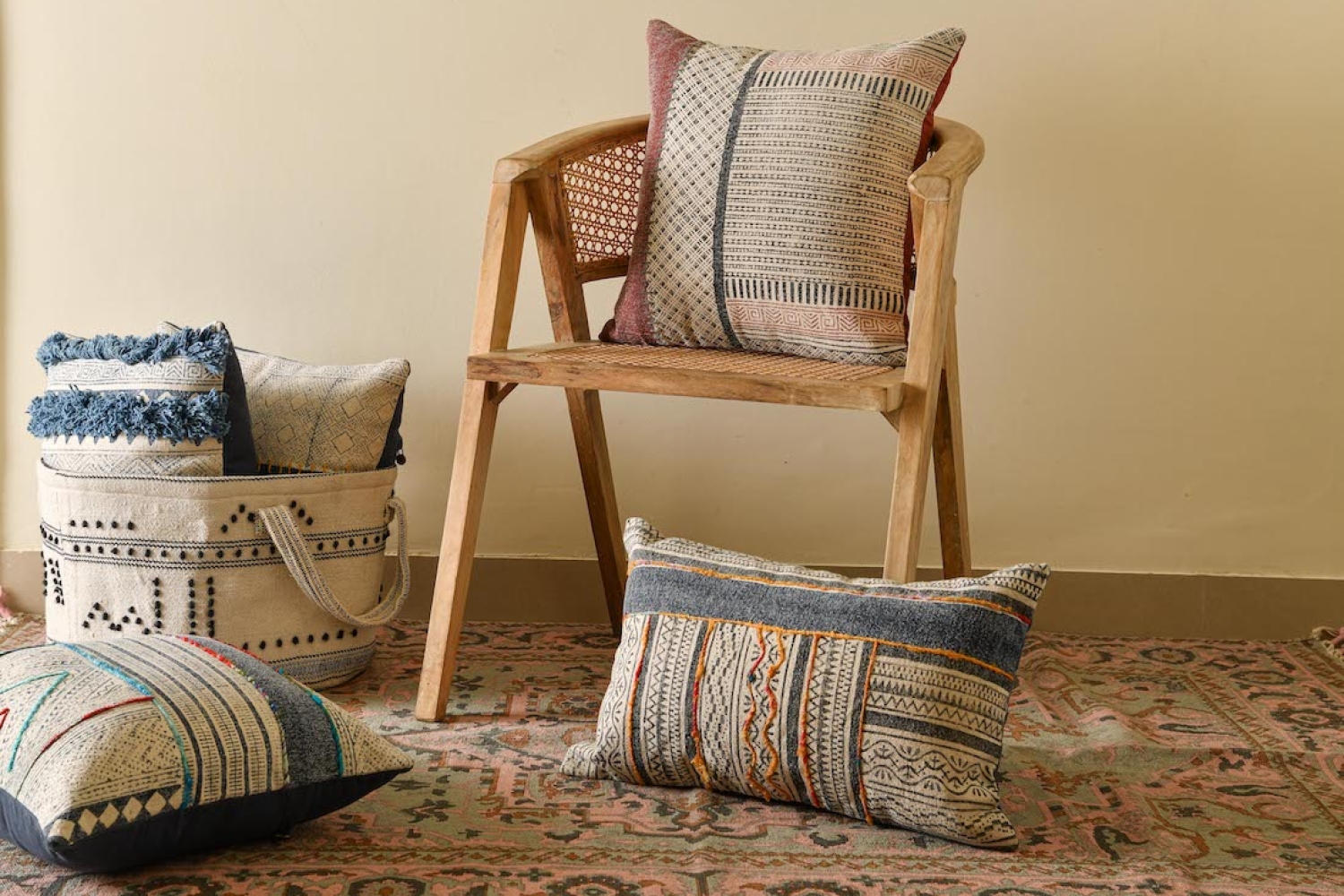 Co-founder of the lifestyle label GharGhar, Anushka Ahuja felt the lack of good design that was young, with a boho spirit, and luxurious at the same time. Recognising this crucial gap in the market is what led her and Kautilya Mewawala towards launching their label. They had always been drawn toward arts, history and culture, which inspired them to explore different textures and patterns. On all their travels, they find themselves at art shows and museums in search of inspiration. They believe that through design, one can narrate their own narrative.
We're in conversation with Anushka who tells us more about the brand.
For what does your practice stand?
Our products are handmade by generational craftspeople using techniques such as screen printing, block printing, weaving, knotting, tufting, et cetera, where each process takes its own time and passes through many hands. Yet, they exude a contemporary finesse, and a charming and lively mood. GharGhar is a story of our community of designers and craftspersons, based in the rural villages of Uttar Pradesh and Rajasthan, working together to bring comfort and warmth to your homes. Our practice stands for handmade textiles made in rural areas of India and ethically made sustainable products that exude comfort and design. We try not to be ordinary.
What is it that currently inspires you?
All our products are inspired from nature, culture, history, architecture and people. Ever since the pandemic, we have been spending a lot of time indoors, which has made us realise the importance of being outdoors. Nature is a big inspiration for us, as you can see in our latest collection Wildflower, which showcases various aspects of nature, from forests to the colours of the sky, the beach, underwater life, et cetera.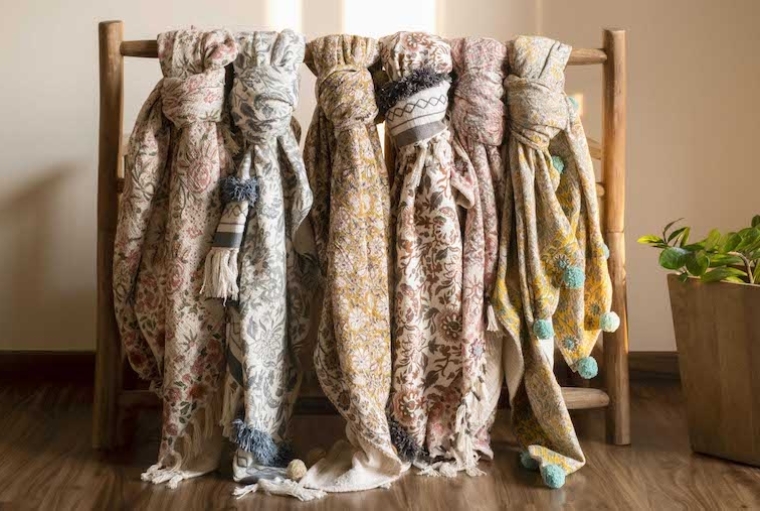 Tell us a bit more about your creative process.
It all starts with ideas and inspirations drawn from history, culture and architecture. We combine these with colours, textures and yarns to suit the season. Our team of designers then works on the inspirations and creates patterns and designs, post which we use the techniques and materials to bring them to life. For example, our Divine collection of cushions is inspired by the Egyptian culture and Buddhist sculptures from the caves of Ajanta and Ellora, with a little story about their history on the back of the cushions. This story is then printed on raw silk with zari embroidery, to give them a rich, antique look. Each and every product we design and manufacture, comes together because of the hard work of the artisans involved in making the product. We have a quality control team that makes sure that you receive the best quality products.
What's keeping you busy right now?
With the festive season coming up, we are preparing for some new designs and textures, along with developing and designing for upcoming shows. We plan to launch new home décor products in different categories with new designs and styles. It is going to be a journey of explorations and expansions as we go further and keep our eyes open for new ideas and avenues.

Text Unnati Saini
Date 29-08-2022