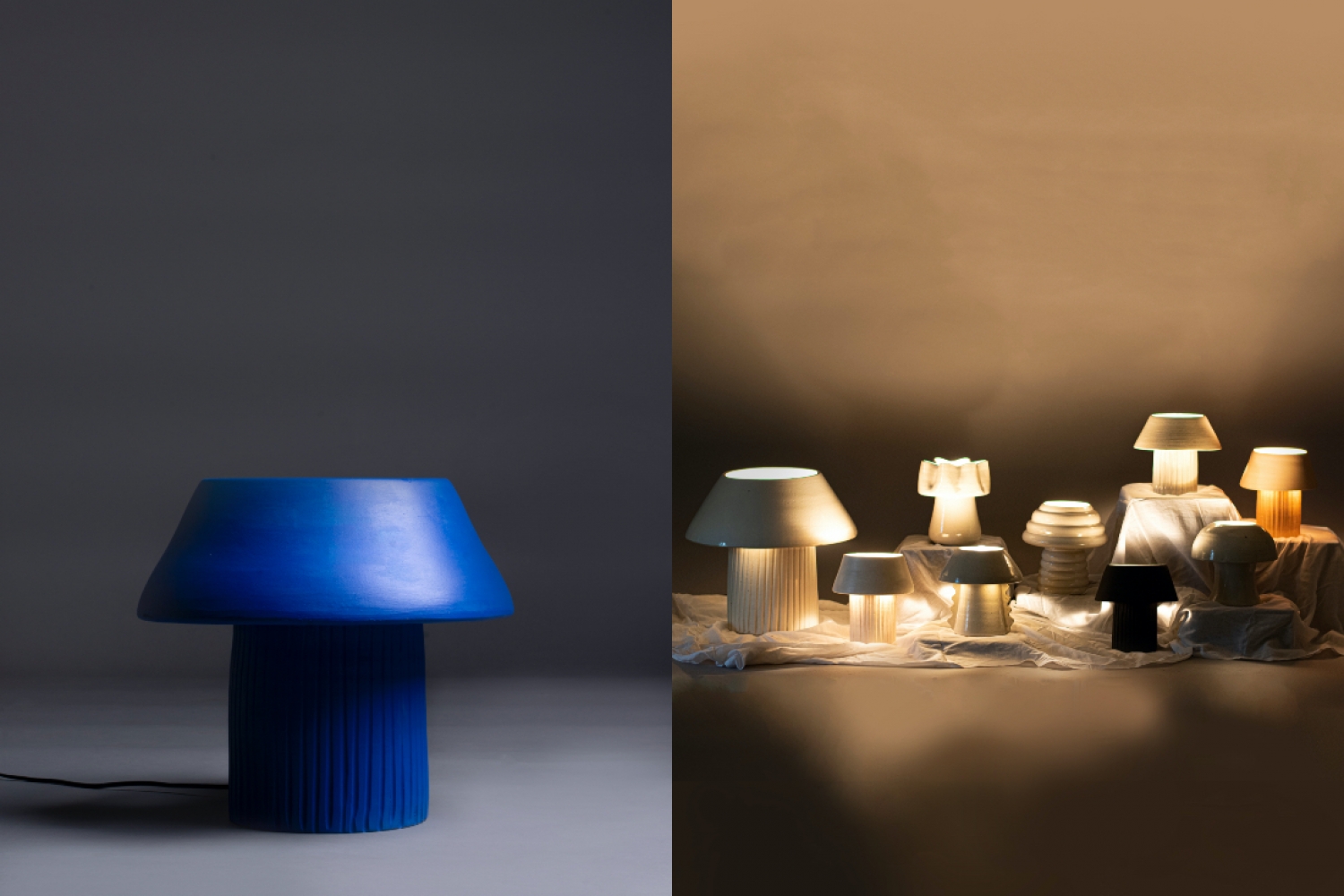 Harshita Jhamtani Designs
THE DESIGNER
It was in the fourth grade when Harshita Jhamtani decided to pursue architecture as her future. Fulfilling her childhood dream, she went on to study architecture from Mumbai University and also got a diploma in furniture design from Florence. Post her graduation, she interned at KNS Architects and Samira Rathod, where she got exciting opportunities to explore furniture and light design in great detail. She adds, "This really encouraged me to work with objects, which in turn led me to Italy for specialisation. The education system there is really motivating and gave me the confidence to come back and do something on my own. Once I got back, I got a call from JSW's new furniture vertical and I decided to join the team as a furniture designer." Two years into her job, she finally made the decision to quit and establish her own practice.
THE LABEL
Harshita Jhamtani Designs stands for minimalism, amalgamated with strong silhouettes and functionality. She tells us, "with utmost attention to detail, every piece is designed, crafted and manufactured in India. Our style focuses on making timeless pieces that have a soul and push past current trends. As a studio, we believe that the most sustainable practice for a designer to adapt, is to create products that their patrons can buy once and cherish for a long time." Thus, their creations are not only unique but also kickstart the journey towards a low carbon economy.
When it comes to sustainability, Harshita is quick to assert how it plays a strong role in her practice. "The word sustainability is thrown around very loosely today, which really makes us question the word itself. We try to make not only our end product sustainable, but also the process before and after completing the product," she explains. Considering that the furniture and light label works closely with clay, moulding it differently for varied reasons, they keep a strict check on their electricity and water consumption. Other measures involve sourcing raw materials locally. This also aids in boosting the local economy and creating packaging that can be reused. Furthermore, the terrazzo used is not concrete based but stone-paste based, which makes it a lot more sustainable.
THE PROCESS
Carefully juggling aesthetic and functionality, the label believes less is more. Within their processes, material exploration takes precedence over everything. "We study the material for a long time before we work with it. Every design has its own journey. Sometimes we just know the silhouette of it and work on the details over time, or sometimes we try to find a gap in the market." Their very first product was a personal project considering Harshita was unable to find well-designed outdoor lights on a budget. Hence came their own product Wilo.
THE FUTURE
For a recently launched label, they have been faring decently through the pandemic. Adapting well to the situation, Harshita aims to create products that promote a comfortable home environment, since staying indoors is now the new norm. The team is tirelessly working to reorganise and ideate on newer products. The near future will see the launch of floor lamps and terrazzo mirror.

This is an all exclusive from our August EZ. To read more such articles and explore Harshita's work, follow the link here.

Text Unnati Saini
Date 02-09-2021