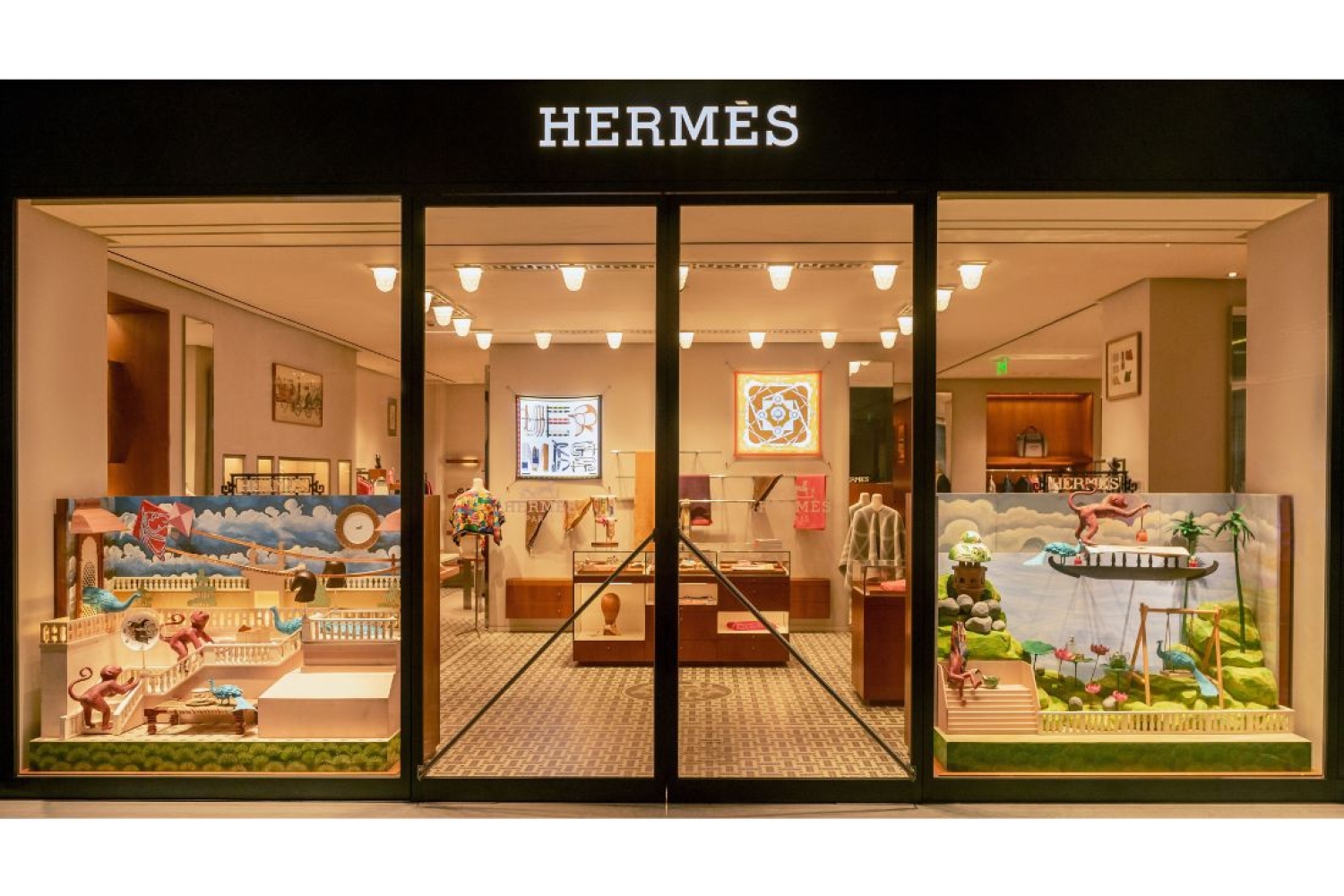 Photo Credits: Shashank Tyagi
Hermès has been a house of creation since 1837 and, every act of creation arouses astonishment as it gives us something entirely new to see, perceive and feel. Hermès festive windows spark astonishment through the fine details and distinct style of Mughal miniature paintings.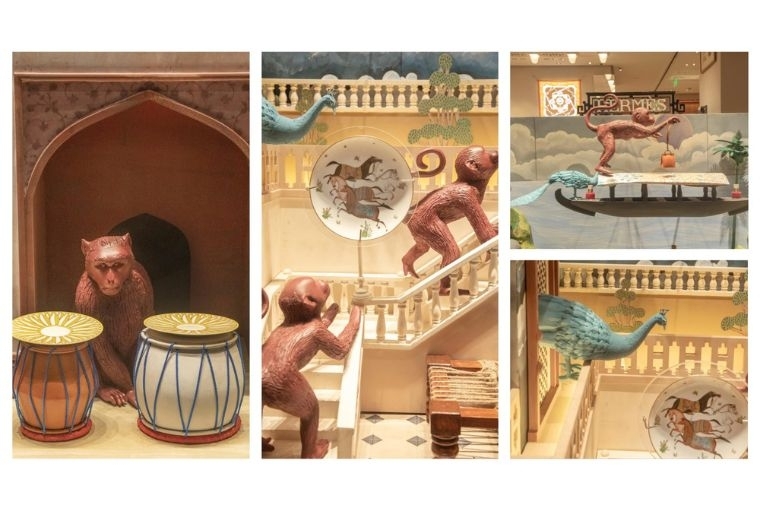 Photo Credits: Shashank Tyagi
Creating a rich and intricate visual canvas, the fusion of artistic traditions, initiates a sense of astonishment. Humorous yet regal, each window presents an exchange between the peacocks and notorious monkeys, both inhabiting the lawns of luscious Mughal gardens and majestic palace scapes.
Words
Platform Desk
Date
15.11.2023
Photo Credits: Shashank Tyagi