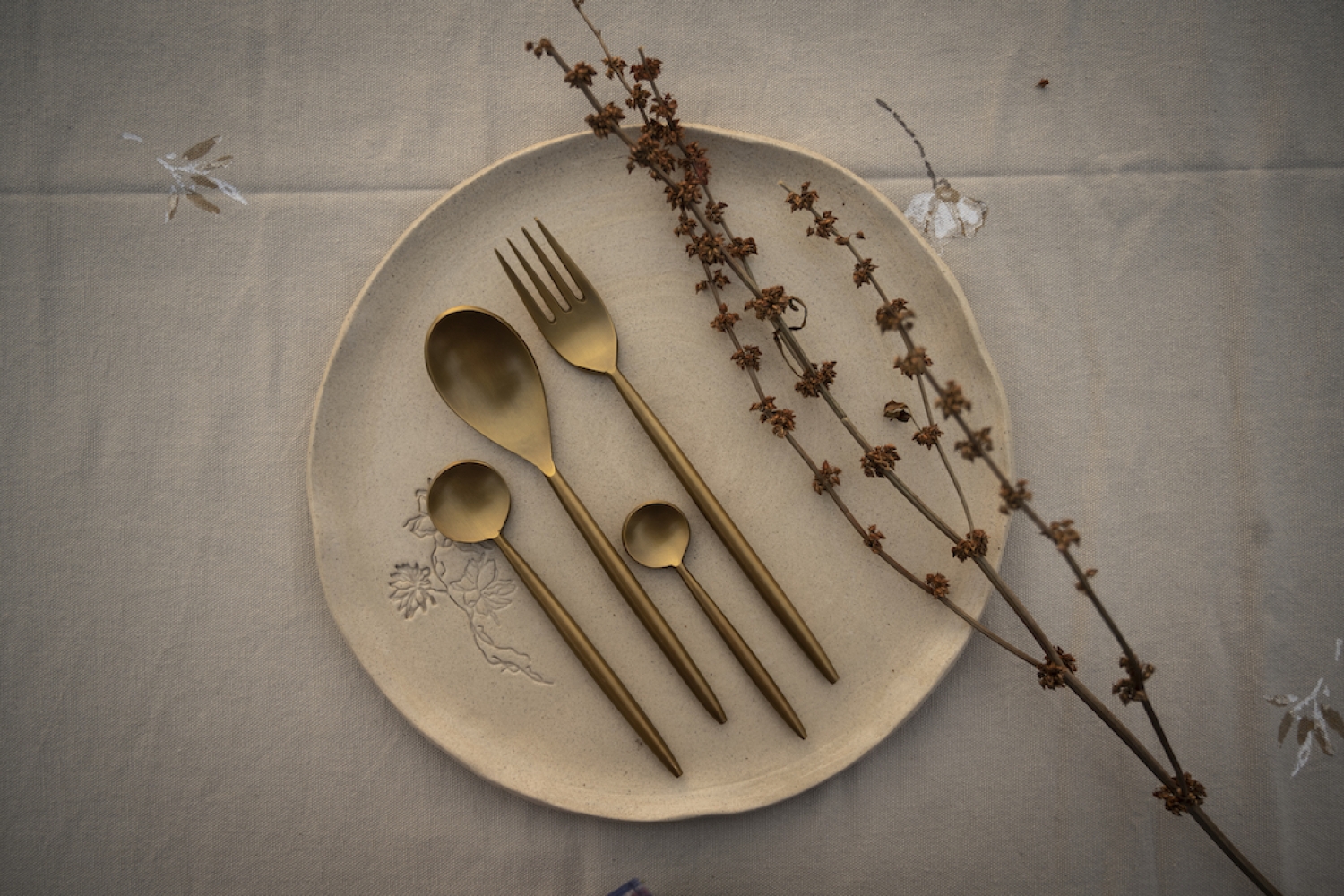 At its core, homegrown label Ikai Asai has championed the art of rediscovering local craftsmanship and ushering nature into our homes. They have successfully rewritten the rulebook for handmade products with a nature-infused edge. Their new tableware collection in collaboration with leading designer Rina Singh, explores another mood: Deva. A mood that evokes calmness, consciousness, and mindfulness. Together, Ananya Birla (Founder) and Rina have picked from the bounties of nature and touched material such as walnut wood, textured ceramics and recycled glass
We are in conversation with Ananya and Rina to understand the inspiration, mood and other intricate details of the collection.
How did the collaboration come about?
Ananya: Through Ikai Asai's ongoing series of synergistic storytelling, we partnered with the lovely Rina Singh to create our most recent collection Deva, a minimal and earthy design aesthetic that speaks of tranquility and serenity. Rina's love for mountains led us both to the breathtaking region of Kumaon, a place soaked in culture with lush green meadows and valleys, gushing rivers and quaint little mountain villages. It is here that the inspiration to bring Deva to life was felt.
What were the basic principles that were outlined for the collection?
A: Deva is a mood that evokes contemplation and calmness while channeling a certain meditative energy in everyday objects. The collection harnesses simplicity and conscious creation. The form and textures, inspired by the magnificent Himalayan mountains, beautifully translate into the objects that have been crafted. The new collection features tableware in muted, grounded and earthy tones that deliver a sense of calm, serenity and meditative energy. Every piece is functional, imbued with warm hues and cocooning neutrals, making this collection a marvel of nature.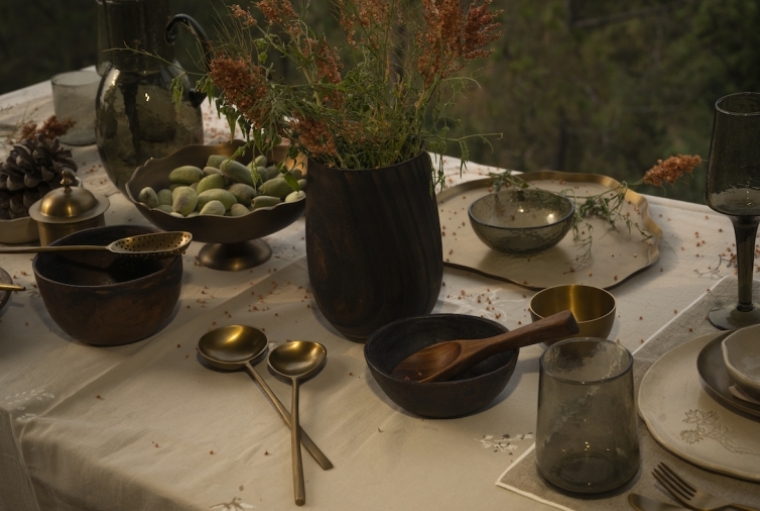 Where do you think the sensibilities of your brand meet that of Ikai Asai's?
Rina: While it has always been challenging for me to work on collaborations as finding that perfect match of the design aesthetic and sensibilities is usually difficult. However, it has been very smooth to work with Team Ikai Asai simply because the values of the brand blend beautifully with my brand sensibilities. If I were to ever design products for myself; I sure would have done the same way. It is very important to share the same mindset and space for both the brand to collaborate, as it is very essential since the ecology cannot be built later and is becomes very challenging to match the steps in terms of how we feel about a product language. For me, Ikai Asai, is very relevant and I feel very strongly about the way the brand that has been built and how they have collated a various craft clusters all over India and have found voices that are synonymous with their product language through brands like Eka and designers like myself! I feel it is very important that we speak the same language and understand the nuances of how Indian design is different from the rest of the world then we explore it together in terms of the sensibility.

How would you define the collaboration? Do you have a creative process?
Rina: Collaborating with Ikai Asai was a great opportunity, in terms of exploring different tactile materials and forms with various crafts like terra cotta and glassware and stoneware. If I would ever design a tableware collection for myself, it would be on the same lines. The collection offers options for customers who are looking for that eclectic mix of modernity with traditional crafts. The product mix of earthy tones offerings in minimal design- appeals to a certain mindset that accepts cross-cultural inspirations in their homes.
Lastly, how would you define the design of now?
A: I have always believed that a good design is something that complements your space and mood. Something you want to look at all the time. It's enticing yet comforting. Deva, our collection of minimal and earthy aesthetic products translate a feeling of tranquility. This is evoked beautifully in the designs by Rina Singh. I am very excited to see the reaction our clients have, more so after the success of Lila.

Text Hansika Lohani Mehtani
Date 21-09-2022