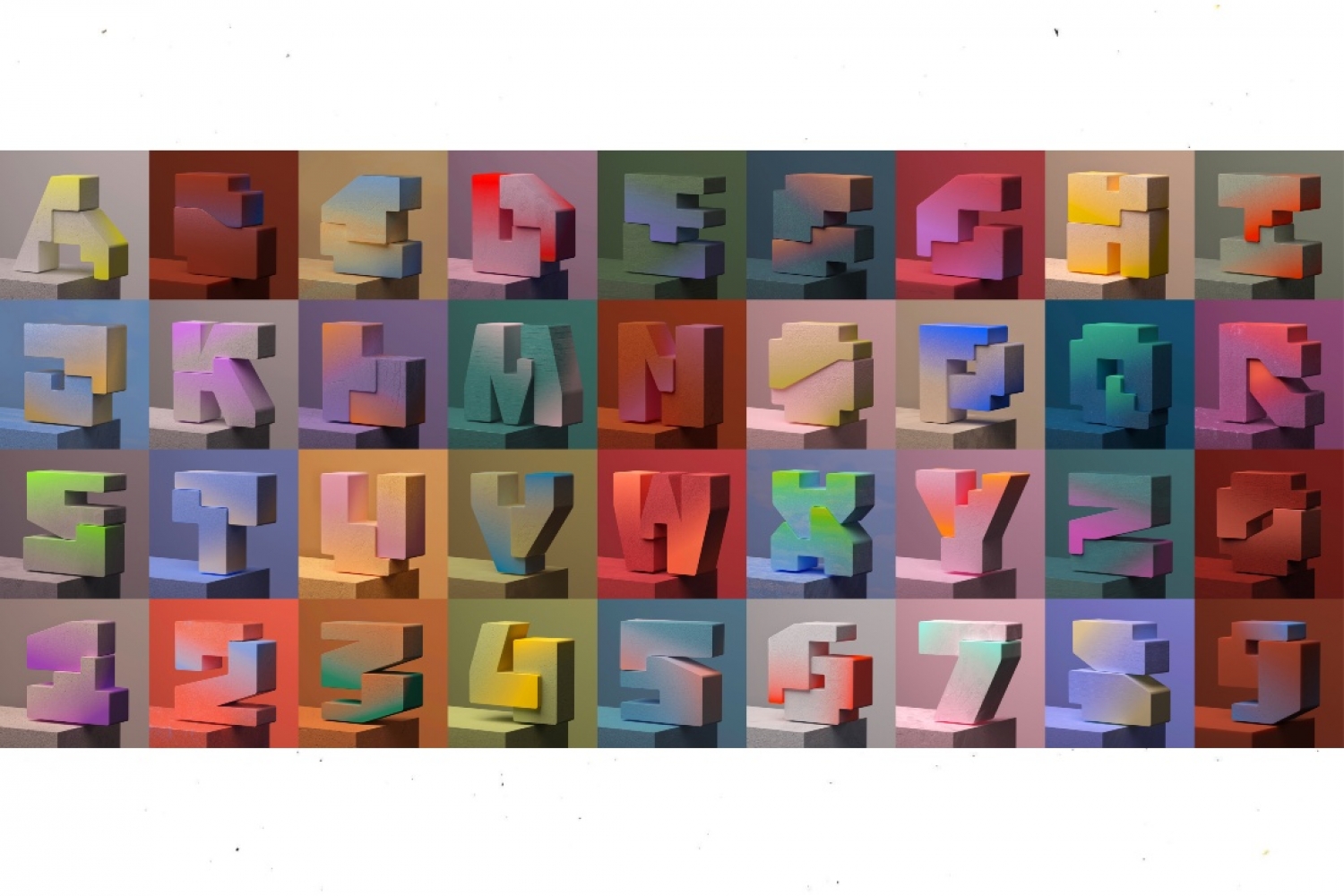 Graphic designer and 3D visual artist, Khyati Trehan, grew up in Delhi with the world of learning rolling out like a red carpet for her. In school, education meant tapping more into her potential as she was exposed to creativity with the same artistry as her ABCs. Khyati's penchant lies in being hands on when it comes to her work. As an artist she takes pride in how her focus remains solely on broadening her skill set to grow in the field. While she believes she isn't on the lookout for a distinctive voice, she does find herself drawn to signature visual moves and image making devices. "I enjoy meaning making through juxtaposition– putting two ideas together that don't make sense until they do. There's an additional compositional challenge in working with abundance and chaos, and then trying to find balance".
A part of this year's Forbes 30 under 30 list in India, Khyati's narratives address a different set of problems with each project. "This variety is even more exaggerated since I tend to move from branding to illustration to AR to animation to art direction and all of this across industries which means there's never just a singular narrative to tell." The goal for her is her visual resonating with the audience more than words can. When it comes to juggling between different mediums, Khyati appears to possess the magical ability to construct spaces and objects right out of thin air, "I can model an object, subject it to real world physics like wind and gravity and wait to see what happens".
Her mantra is simple, to begin and create her artworks once with resilience, so that you can do them again with ease. She elaborates on her first editorial project with The New York Times, "'The secret life of a Coronavirus' is an essay by Carl Zimmer, adapted from his book 'Life's Edge'. I hadn't worked with an art director in that capacity before and didn't know what the usual process is. It was difficult since the key art would make for the cover of the NYTimes Sunday Review along with a supporting visual inside and an animation for web. The illustration had to do the hard job of building intrigue around a subject that's been the only thing we've talked about for the past few years and my visual had to echo a big question: Are viruses Alive?" This was one of her more challenging works, certainly, but something she managed to build.
Khyati's thoughts, interestingly and inspiringly, are clear regarding the role of an artist being the ones who hold up a mirror to society. She believes they are similar to historians, being able to capture a moment in time through their work but unlike a historian, whose processes are methodical, her personal work focuses a lot on spontaneity, "In a process as free as that, inspiration crops up eventually rather than being a way to begin. The inspiration is always a reflection of my reality, whether it has to do with what's happening in the world right now or an inanimate object on my table."
Currently bound by NDAs that stop her from revealing a lot, Khyati's plate is full of exciting projects with her move back to India and setting up her somewhat individual practice, the projects coming Khyati's way have been both intellectually stimulating just as she likes them to be.

This article is an all exclusive from our Bookazine. To read more such articles follow the link here.

Text Unnati Saini
Date 09-07-2022