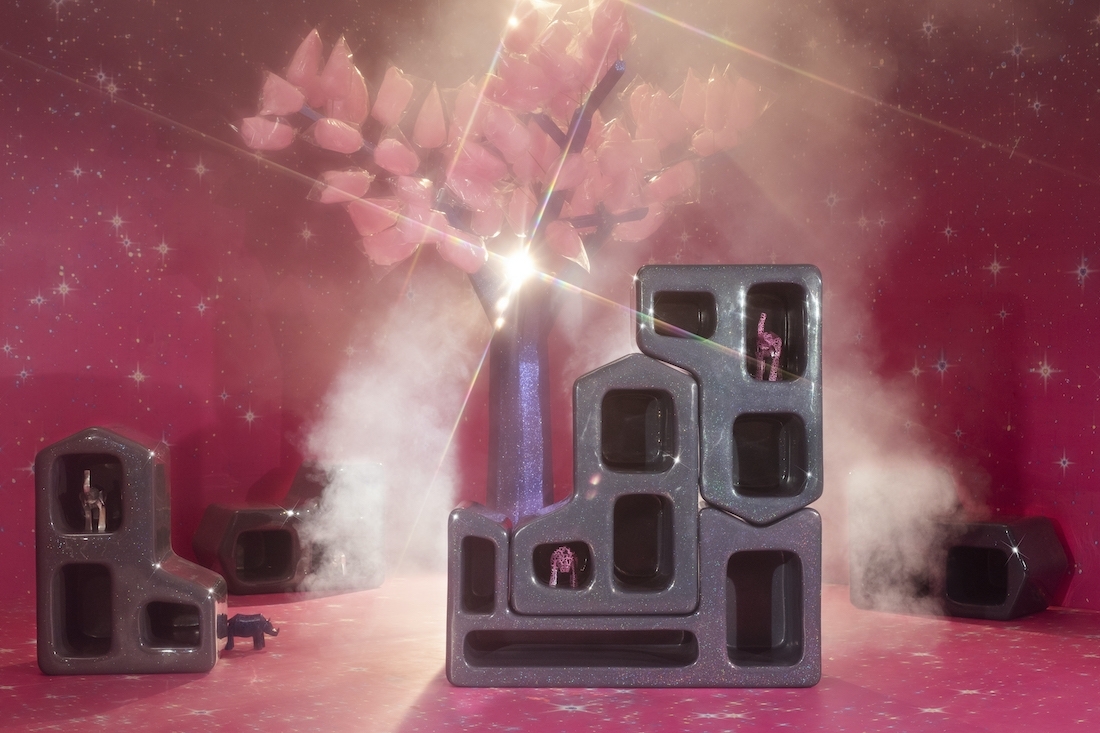 From Koy Toy's eclectic clothing, studioHAUS' abundant functionality and Koy Stores' otherworldliness, Pune based design maverick, Kunaal Kyhaan Seolekar's practice speaks a language that is opulent, yet playful. His award-winning designs are informed by his deep affection for India's contemporary heritage and tell a story of non-conformist sentimentality. We speak to him and explore his journey and inspirations.
Tell us a little about yourself and your journey with design.
I have been creatively inclined from a very young age. My parents have influenced my aesthetic by involving me in various skilled crafts. I grew up in the mountains and intuitively cherished their natural landscape, which I reflect in my work through the use of Indian materiality and motifs, derived from nature's offerings. Arts and drama have also been a constant in my life, which is why I was driven to pursue them alongside design while at Parsons in New York. Being in New York, I also recognised my affection for contemporary aesthetics. This led me to start my architecture and interior design practice — studioHAUS. Creation has always been central to who I am, which is why, when I shifted my focus inwards, I found product and furniture design. Thus came into existence my home decor brand KOY.
My journey with studioHAUS and KOY has been rewarding, along with some great opportunities that have enabled me to showcase Internationally and be recognised for my talent. In 2017 I won the EDIDA Young Talent Award, followed by EDIDA 2019 Designer of the Year. My architectural project parkHAUS has been awarded the Best Residential Project 2018 by Trends Awards and was nominated by Archdaily for the Building of the Year 2020 awards. This project is the closest one to my heart as it is a material dreamland, wherein cosmically charged energy crystals have been encrusted in the terrazzo flooring and each piece of furniture is a custom, sculptural creation, specifically designed for the home.
Tell us how Studio Haus, Koy Store and Koy Toy each came about. What inspires each of them?
All my brands have always remained true to the ethos of being unique, provocative and sexy. I try to bring in boldness with graphic materiality, and sensuality with unique forms and vibrant palettes. The transition between the brands has been chronological. I started studioHAUS after my formal education as an architect and was involved in developing residential and commercial projects for clients and developers.
KOY is my eccentric fantasy, that reimagines in a contemporary voice the vibrancy, colourfulness and diversity of India. My work there is driven by my curiosity to explore materials and diverse artistic styles. As a designer, I aim to bring forth hidden jewels of our sub-continent, for which, I travel extensively and search for unique materiality, folk art and craft. The journey and search is often the inspiration for the pieces which have a distinct cultural aesthetic.
Koy Toy is my recent foray into fashion. jewellery, crystal healing, intimate wear and personal care. It is a playful interpretation that celebrates individuality and sexuality by being unabashedly bold, yet elegant. Inspired by the roots of vibrant maharajas, exotic rituals, jewels and philosophies, I want the clothes and jewellery to enable the wearer to step out of the mundane and urge self-expression.
What materials do you enjoy working with the most? What is the most fulfilling part of the design process for you?
I love all materials, it's difficult for me to choose as I am inspired by everything around me. I have my own production workshops in which we experiment and create with different materials. That being said, wood and marble are probably my most favourite mediums. I enjoy working with them because they have an inherent story of time and unparalleled natural beauty.
The thing I love the most about design is that it never lets you get bored. People are so talented, and every day I am inspired by someone and someplace. Design and creation are ever-changing and designers are constantly pushing the limits. The most exciting part of the design process is the next design, it's a healthy drug that makes you want to create more and more.
What are the challenges that you face in making each individual practice stand out?
I am never limited when it comes to making my individual practices stand out. They are all born out of my aesthetic and design, which unifies them. I embody my world in every way possible, be it with my home, my personal style or with every new product that shares the same ideology. I named KOY after the mythical Koi fish. It swims against the tide, reaching up to the sun only to become a dragon! Every product I imagine is created with this thought in mind, and they automatically become part of a family.
What nourished your creativity during the pandemic and how did it impact your practices?
The lockdown has taught us to relax! And I have learnt that I love it, a lot. I appreciate that we can take it slow and enjoy the little moments in life. Life is more fulfilling without unnecessary work stress. More importantly, the situation teaches us to live within our means, it makes us rethink health, wellness, finances and happiness. I spent the last couple of months in Goa and now, I'm in the mountains of Kodaikanal. It's where I grew up. It has allowed me to become more efficient in working remotely, and being surrounded by nature and clean air is very fulfilling.
Tell us what you're working on next for each of your ventures.
I have collaborated with a few international brands to design a range of bespoke furniture and home products. I'm quite excited about a graphic rug collection I worked on for a renowned European brand, to be launched by the end of the year. I am also swimming in my world of Koy Toy, which I enjoy a lot. I love creating things that I can adorn and fabulously dress others in. For me, the process never ends.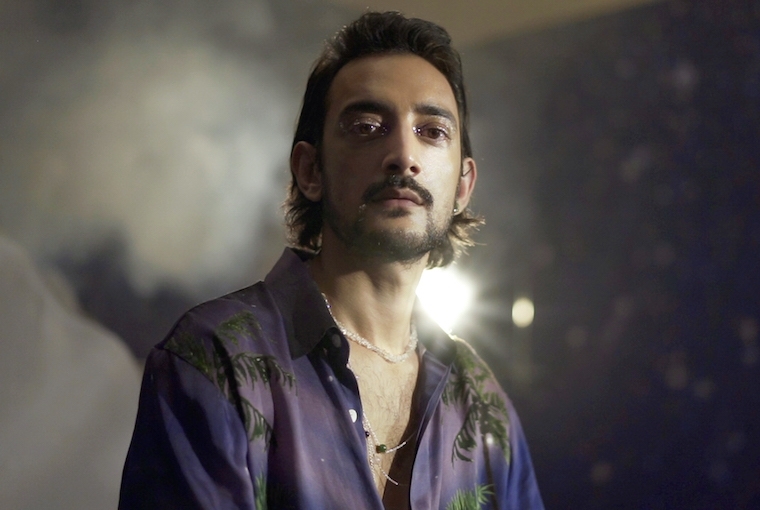 Text Parth Rahatekar
Date 04-03-2021
Image Credits Riccardo Apostolico, Lorenzo Pennati, Sumaia Joglekar, Ritesh Ramaiah, Kunaal Kyhaan Seolekar