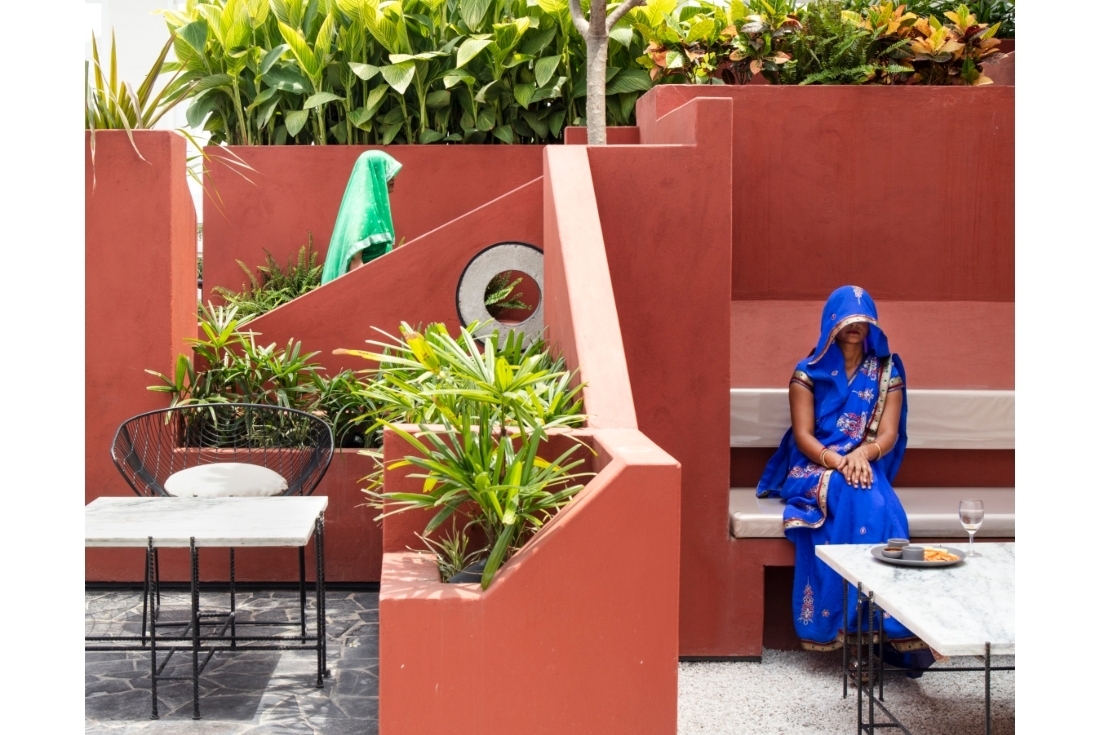 Conceived by a group of 90's kids turned architects to comprehend various space- time and inter-dimensional possibilities in design, Portal 92 is a young and experimental Architecture and Design Studio based out of Delhi-NCR. It provides spatial solutions for various design requirements and typologies. Sustained by a convoluted comprehension of the significance of architecture and socio-cultural vs. socio-economic forces, Portal 92 persists to reinvent diversity and assist in nation building through sensitive design in our globalised community. "Our efforts are focused around having an almost infant like fascination to our environment. This helps us to find inspiration and thought holes in the smallest and at times the most mundane things, while not worrying about whether you're the first one there," intone Sagar Goyal and Aanchal Sawhney, the principal architects of Portal 92. The studio tries to encourage varied motivations behind design explorations. Each project conceptualisation is done on an empty slate. "We consciously try to evade categorisation as much as possible. Since we try to keep fluidity in our journey to the answer, if there is one, we find ourselves discovering new solutions/ mutations as we move along," they say.
Portal 92 has worked on a varied typology of projects ranging from residential projects and apartments all the way to large scale commercial projects. As a creative studio, the constant jump in scale and desired function of projects, has helped them keep their designs sensitive of scale and conscious to its dialogue at all times. The studio's creative process generally starts with multiple brainstorming sessions. "The ones that survive are then tortured on our drawing boards till we have a winner, no matter how it won," say Aanchal and Sagar.
One of their recently completed projects include The Village Cafe in Moradabad, Uttar Pradesh. Aanchal and Sagar tell me that, "studying the dichotomy in schools of thought regarding what villages represent and the interpretations of their relevance and ever-changing state was where we started our ideation." The intent became to design a space, which represents a lucid memory of a village for today's 'Urban Indian', looking for a drink while meandering down nostalgia lane. The form of the planters and walls have been carefully modulated to generate a surreal impression of rural settlements. The terracotta plaster, achieved after various trials to lend warmth and vibrancy to the space, while the exposed concrete rings cast in iron sheets puncture these walls, exposing glimpses across. The plants were locally curated to ensure their survival with least resistance. The city has a thriving brass handicrafts industry hence lending it the name of Pital Nagri or 'Brass City'. Brass vessels of different sizes were incorporated in the décor to reference this local trade.
Indoor pendent lamps were customised to be suspended from the ceiling using wooden posts with carvings. The flooring of the central court was composed using broken slabs of rough black Kadappa stone found locally in India.
When asked about what future holds for them, Aanchal and Sagar tell me, "while constantly working on new projects we are also exploring possibilities for installations and exhibitions focused around discussions relating to living/life itself, but it's all still on our drawing boards." Portal 92 is also looking at potentially designing thought programs for architects to debate/ discuss design paradoxes and ideas, hoping to better understand and inform the growth of design in our space and time.

This article initially appeared in our June Bookazine 2020.

Text Nidhi Verma