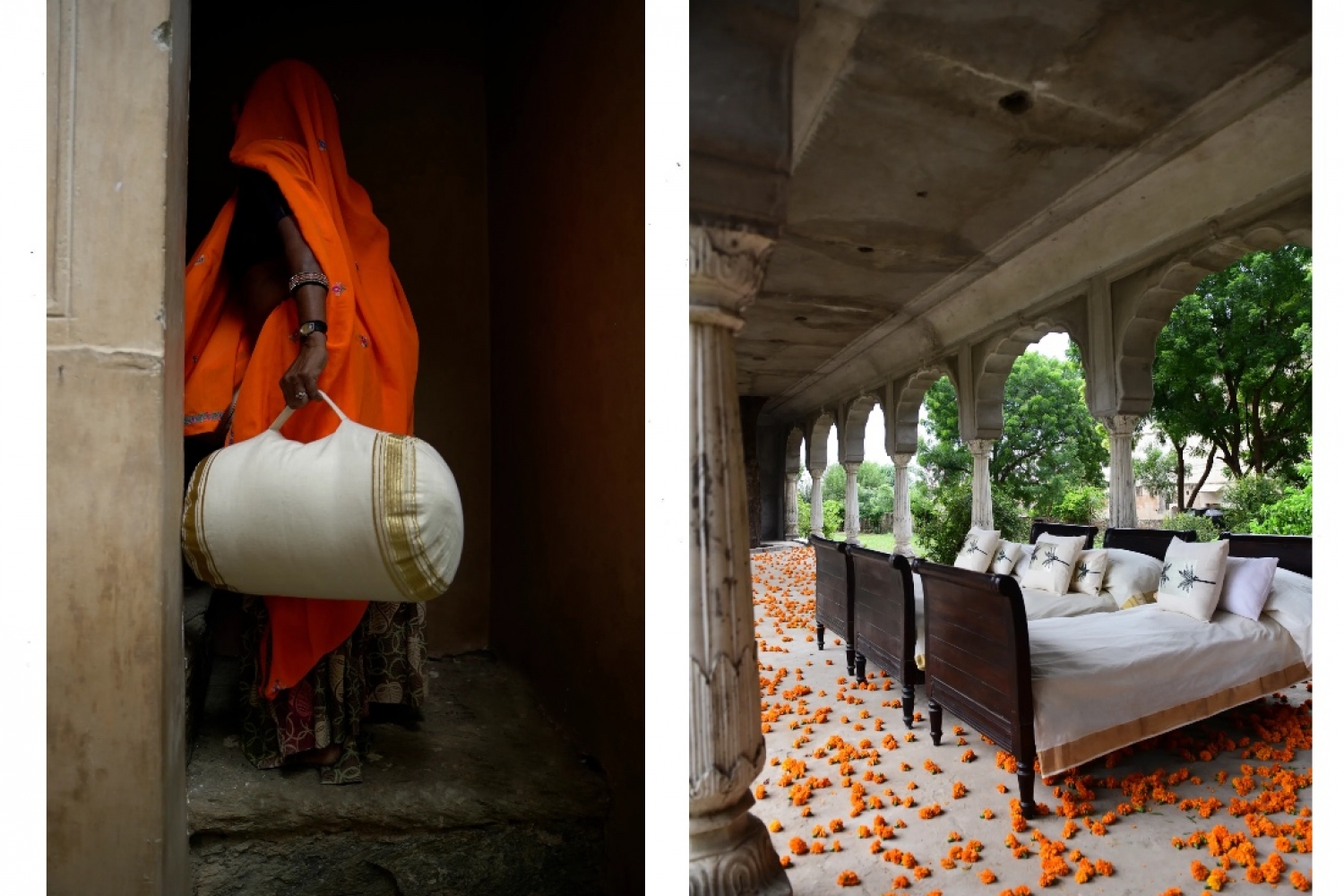 Ritu Kumar Home x Atelier Ashiesh Shah
Offering a seamless fusion of their creative outlooks and design sensibilities, Ritu Kumar Home has collaborated with the Atelier Ashiesh Shah to introduce an exclusive edition collection in their home decor range that is knitted with design narratives found across the cities of Amer, Jaisalmer and Kochi. Capturing the essence of deeply rooted cultures and traditions in these regions, the collection pays homage to the local history and cultural craftsmanship, perfected over the years. Inspired by travel, the country and diverse heritage, each element in the new collection perfectly displays a minimal aesthetic with simplistic details and a hint of texture. For instance, Cochin, enveloped in tones of green and gold, is reminiscent of the scenic beauty and lush greenery of Kochi; Desert, which draws inspiration from the unending dunes of the desert of Jaisalmer, captures the essence of the region through the shades of beige, brown and maroon; as well as Amer, that showcases the thoroughly detailed architecture of the region.
Talking more about the collaboration, Amrish Kumar, Director and Creative Director of Ritu Kumar further added, "We're thrilled to announce our first collaboration for Ritu Kumar Home with the iconic architect and interior designer, Ashiesh Shah, marking the beginning of a very exciting year ahead for the brand. Through this range, we've explored the contemporizing of craftsmanship and offered a modern take of the region's cultural heritage. We hope to continuously recognize the pulse of the consumer and offer the finest and choicest collections."
We're in conversation with Ashiesh Shah below, who tells us more about this collaboration.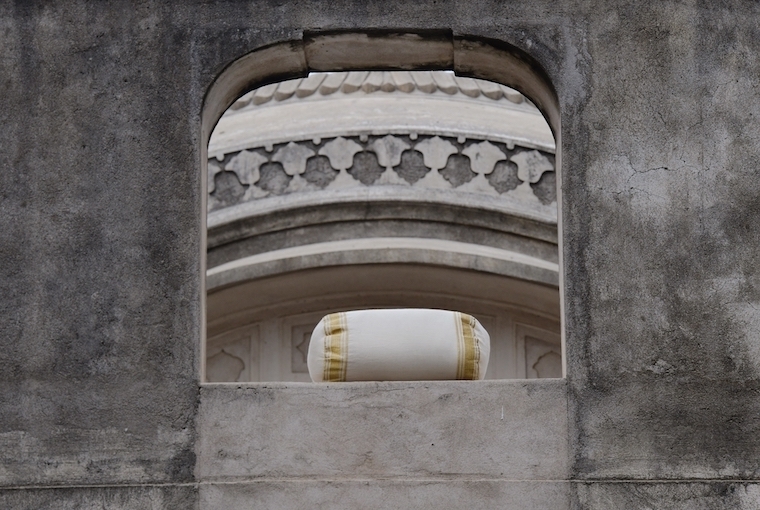 Take us through your inspiration for the Cochin collection and what was it like coming together with Ritu Kumar Home?
The Cochin collection celebrates the essence of Kerala and their rich culture by bringing to light motifs derived from elements quintessential to every South Indian household. An in-depth study of the traditions of South India led to this collection enveloped in tones of green and gold, inspired by Kochi, reminiscent of its scenic beauty and lush greenery. The geometry of the collection takes the form of the Nalukettu and its motifs have been derived from the leaves of a Banana plant, an archetypal addition in every South Indian household. Subtle gold borders paired with an off-white fabric pays homage to the Mundu Sarees and the Kerala Kasavu, a customary drape with the same tonal and textural characteristics. Additionally, celebrating the philosophies of 'wabi-sabi', through an organic, natural and perfectly imperfect connotation, the elements within this collection are hand-crafted in Kansa, a bell-metal craft used traditionally in the temples and households of South India.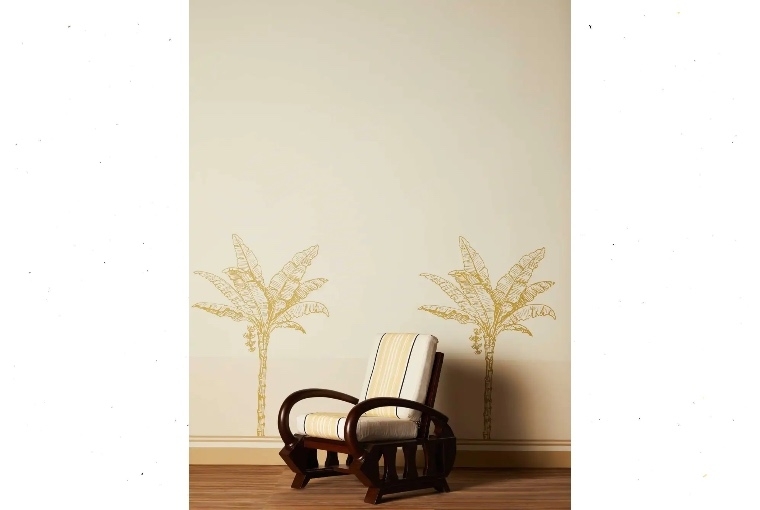 What did the creative process look like?
This journey began in Ritu Kumar's studio, where I took a fair while to study their archives along with their earlier collections. Reading her books and browsing through her work helped gain insights into her refined perception of India and overarching aesthetic. Supplemented with a bank of information, we began our journey in an attempt to understand the world of Ritu Kumar first to layer it by infusing our thought process at the atelier for a seamlessly synchronised pairing.
How easy/ difficult was it to balance design with aesthetic?
I firmly believe that both design and aesthetic work in tandem with one another. Inspired by traditional Indian fashion, the collection celebrates the rich cultural and architectural diversity, with a contemporary flair, serving as a platform for textile and design to seamlessly blend into one another.
What makes good design for you?
Good design fits into the context of space with sensitivity to its surroundings and careful consideration to other elements such as lighting. It exudes a sense of timelessness and balance with emphasis on functionality.
Text Unnati Saini
Date 28-12-2021