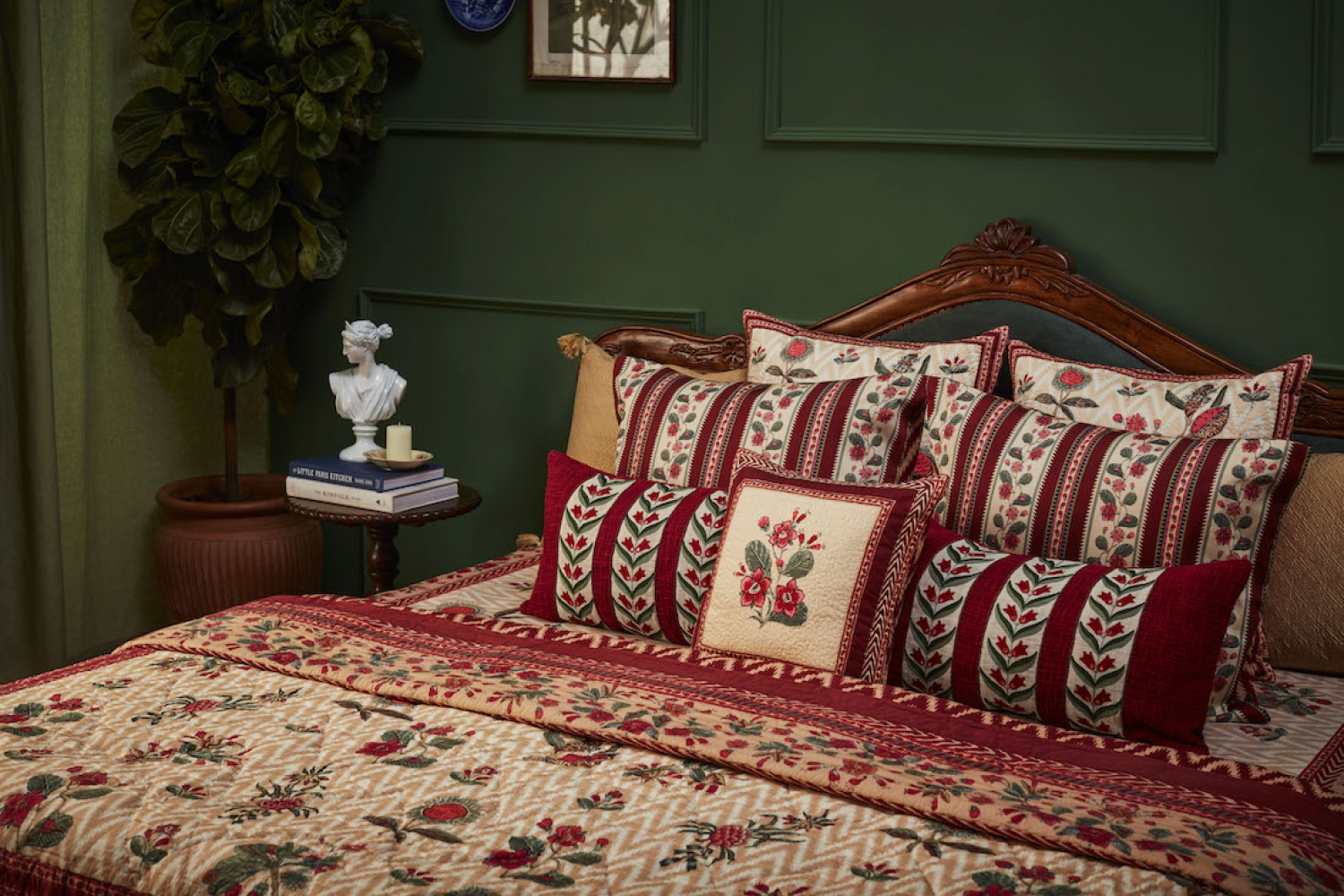 Ritu Kumar Homes: Flora Collection
Ritu Kumar Home defines comfortable luxury for homes that like to tell their own story. With a vintage lens, it evokes the nostalgia of long summer days & decadent winter nights. The new Flora Collection has been crafted with intricate details for this festive season. The collection has a playful botanical floral print on its linens and crockery which is classical yet accessible. It is a version of a modernized chintz which borrows from traditions of 19th century Europe and the floating voyages from the Machilipatnam coast.

The collection is now available at select Ritu Kumar stores and online on https://www.ritukumar.com/in/home_living.

About Ritu Kumar
Ritu Kumar is the most respected designer-wear brand in India today renowned for its distinctive use of colours, quality of fabrics, intricate embroideries, and a gloriously rich Indian aesthetic. Since 1969, it has developed a unique style of its own, reflecting the ancient traditions of Indian craftsmanship in a contemporary vocabulary. In 2013, Mrs. Ritu Kumar was awarded the Padma Shri Award for her exceptional and distinguished service in the field of fashion, textile, and craftsmanship.