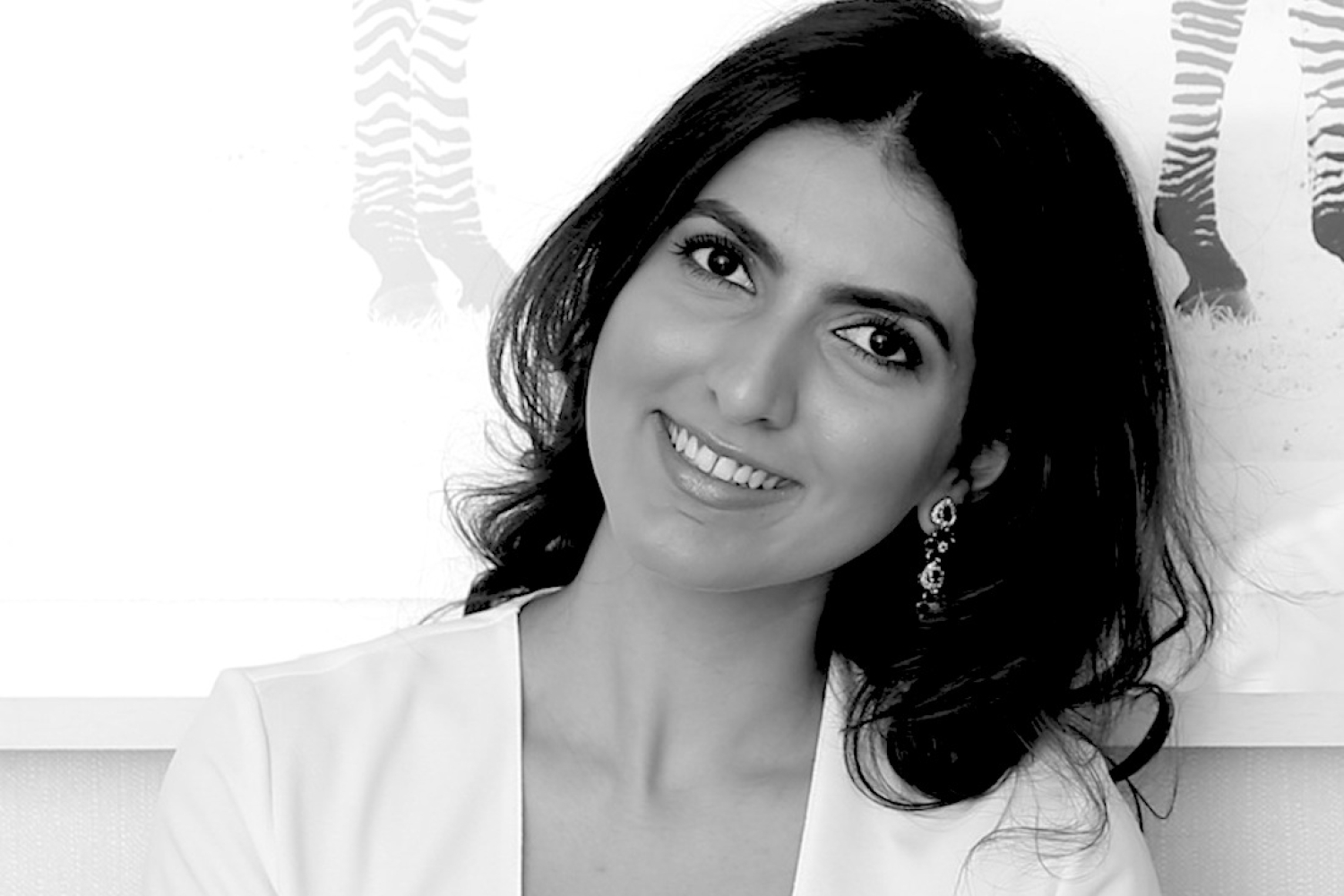 Saachi Bahl founded the ConsciousEffort Design Show & Conclave, as a one-of-a-kind independent sustainable luxury show to be held in New Delhi on 18th March this year, at The Claridges. This annual design show has been designed with a mission to educate, engage and empower people about sustainable fashion. The show includes three sections – Design, Conclave and Clean-Technology Challenge. Each year, the company curates conscious luxury brands across fashion, beauty and lifestyle to showcase at the show. Simultaneously, panel talks and workshops are held featuring the most successful game-changers of the industry, which include designers, thinkers, and activists, to navigate the dialogue on sustainability. We're in conversation with the entrepreneur, author and sustainability consultant, Saachi who lets us in how things work, her process of curation and more.
Now that ConsciousEffort is in its sixth year, if you had to reflect back, do you think you've managed to achieve your goals of why you started it in the first place?
We reflect on our milestones every year and are constantly optimising our approach towards achieving our mission to educate, engage and empower people about sustainability in the fashion and lifestyle industry. In a broader sense, yes, as I reflect back I realise we were so far ahead of our times when we had launched six years ago! The journey so far has really been incredible. We have achieved so much and scaled great heights in the past few years. Also, the appreciation and recognition for the impact we are making that we receive, is truly amazing.
I think we have come a long way from when people would ask "What do you mean by sustainable?" to having more evolved conversations on the fashion and lifestyle industries' post-consumer waste, material innovations, carbon offsetting and adoption of new technology-led environment friendly solutions. In many ways, I'm proud to say we have superseded our goals. We continue to reign as the top platform for sustainable fashion operating in a unique "advocacy-cum-retail" format. Apart from the Conclave and Design section, our addition last year of the Clean-Tech Section felicitates innovators combatting climate change. We have hosted the most renowned leaders and changemakers from the industry at #ConsciousEffort.
This year, for the first time we are presenting virtual reality experiences. We are also excited to share Mr. Giulio Bonazzi, Chairman of Aquafil and inventor of regenerative nylon, ECONYL, will be coming from Italy to speak at the forum. We have forayed into immersive art installations for visitors to raise more awareness about fashion's impact on our ecosystem. Recently, actor and UNEP Goodwill Ambassador, Dia Mirza, also lent her support to #ConsciousEffort, highlighting the impact of fashion on aquatic life, and our food chain. The Design section is bringing a unique curation of more than twenty-five conscious brands selected from across the country. There is a stellar line-up of brands with such exemplary and quality products. At #ConsciousEffort, we continue to raise the bar and rise as the country's leading and most trusted sustainability forum.
What does your curation process look like?
We have a strict, multi-round curation process that gives points to a brand across Sustainability, Certifications, Design Language and Price. The brands must meet our sustainability policy, that takes into account material, production processes, supply chains, brand ethos, certifications, and more. It's a holistic process. Once brands are shortlisted and approved for showcase, we invite them to participate at #ConsciousEffort.
What/ who are some of the key people and events we should look forward to this year?
There are so many exciting things happening this year! Like take a Jungle Safari in Virtual Reality! Yes, we have a counter for people to tune out of reality into lush forests in the virtual world. Or immerse yourself in art as we unveil, F.I.S.H. - Fashion Is Stealing Health installation made from post-consumer waste and and regenerative nylon fabric, ECONYL. Watch a panel discussion featuring Mr. Giulio Bonazzi, Chairman Aquafil and inventor of ECONYL, Mr. Nand Kishore Chaudhary, founder of Jaipur Rugs and Mr. Nachiket Barve, Fashion Designer on Innovation & Craftsmanship - The Future of Design. Shop at the Design Section from conscious brands like Akaaro by Gaurav Jai Gupta, Urvashi Kaur, Tjori, Devasya, Juicy Chemistry and many others curated from across the country. Create with your hands at the block printing booth with a Master Craftsman! Enjoy the day with your family in the garden!
What do you think that fashion in India lacks (or not) today?
Fashion in India is glorious, colourful and boasts of fine craftsmanship. There is inspiration in every corner you visit. From Kashmiri carpets to Kanjeevaram in the south, our crafts are world class. Perhaps, all we need is more design interventions to give them a more contemporary appeal for a global audience. Frankly, with the next generation of designers, we are seeing that shift too. Many traditional craft forms are finding a global audience as they are reimagined in modern, well-thought silhouettes.
Finally, what's coming up next?
For now, we are excited to see our community join us at #ConsciousEffort coming next on the 18th of March, 2023 at The Claridges, New Delhi.
Words Unnati Saini
Date 14-03-2023