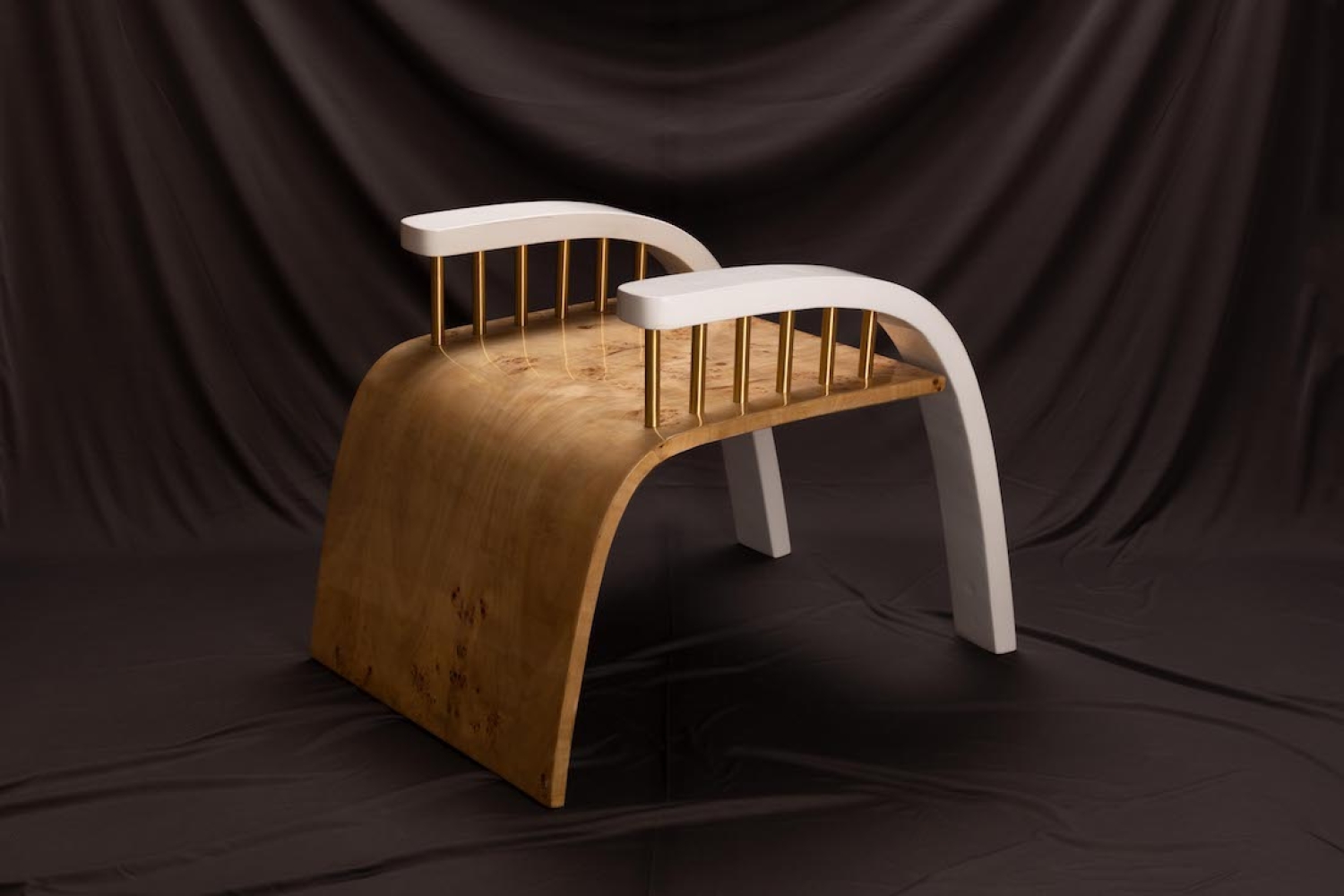 Founder of White Studios, Gitesh Mehta, grew up in a creative environment owing to his family's business of trophies and awards manufacturing. His sheer curiosity led him towards his degree in design, and it was during his design education that he ventured towards the startup life with a business that focused on handmade wooden accessories. Post his graduation, the product designer found his way back to his hometown of Moradabad and made the vital decision of setting up his own furniture practice, in a bid to explore varied techniques and materials. He tells us more about his products and his process.
THE PROCESS
Each of our pieces starts from the idea, "How can it be entirely unique?" This aligns with White Studios' philosophy of white colour being pure and unique. One of my practices includes surfing the net, seeing what's going on, making a list, and tossing it away. It gives me an idea of what not to do. Then I start with a fresh approach, with a 'What if?' in every part of the process. From countless doodles and sketches, modelling a product in software to figure out exact dimensions, to tweaking the design accordingly and exploring many CMF options in the software to finalise on one thing, brings justice to the design form and elevates the overall experience. I believe in an old saying, "Measure twice, cut once." I do everything in the software first, and get the product developed in one shot, even for new samples that I make. I keep my sketchbook handy while traveling, because an idea can strike anytime, and it's fun to sketch while traveling.
THE CHALLENGES
Since White Studios' products don't necessarily suit the book definition of what a furniture piece is, it was hard to align all the artisans to my vision. The line "Bhaiya ye nahi ban payega," (This can't be made) soon became something I heard daily, and frankly, it motivated me more to make it a reality. I taught artisans some things, they taught me some things, it took time, but eventually, we achieved symbiosis. That "aha!" by the whole team, when a product is completed, is priceless.
FUNCTIONALITY VERSUS AESTHETIC
As a product designer, functionality and comfort comes first for me. Ultimately, furniture is about these qualities. When designing a chair, I draw two lines, seating height at required angle, backrest size at required angle. Then think my way around the line drawing — what all can be done to keep these angles and sizes consistent. There's a lot we can do aesthetically on a blank canvas. We can be as quirky as we can for aesthetics if we stick to those two lines. In the end, aesthetics are achieved with a functional product.

This article is an all exclusive from our September EZ. To read more such articles, follow the link here.

Text Unnati Saini
Date 12-09-2022